'Imposters' Star's 5 Tips: How To Avoid Falling in Love With a Con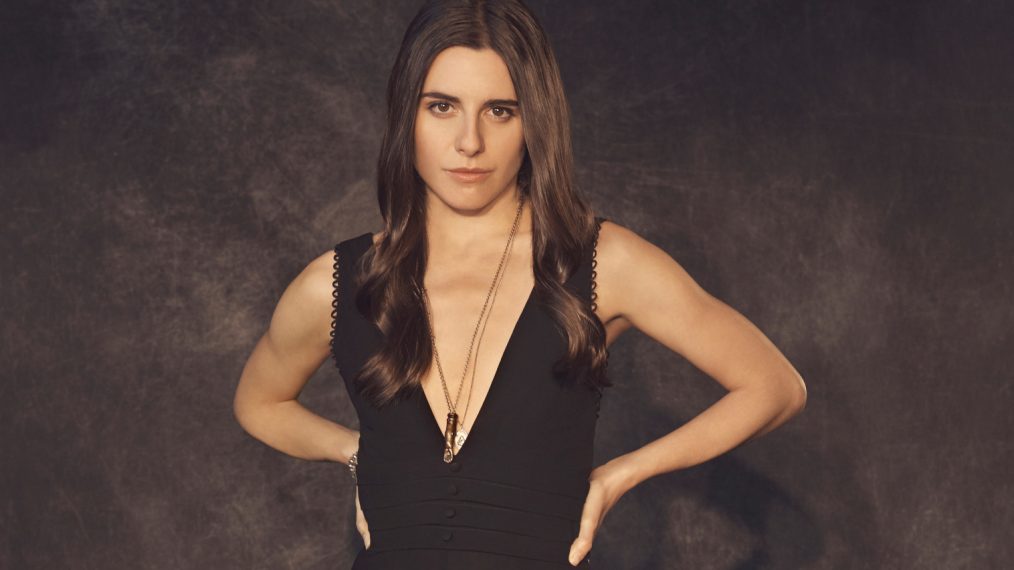 In Bravo's sexy, dark scripted comedy Imposters, Maggie (Inbar Lavi) is a gorgeous con who, along with her accomplices (Katherine LaNasa and Brian Benben), lures unsuspecting targets into falling for her and then takes off with their money, their secrets…and their hearts. But when several of Maggie's former lovers meet—knowing her only as "Ava," "Emily" or "Cece"—they decide to work together to get their cash, pride and their woman back.
Imposters is part of Bravo's recent commitment to scripted series, joining Girlfriends' Guide to Divorce, returning this year, and Odd Mom Out, currently in pre-production on its next season.
RELATED: Lisa Edelstein Reveals What's Next for Girlfriends' Guide to Divorce
I chatted with one of the stars of this obsess-worthy whodunit, newcomer and recent Juilliard grad Marianne Rendón, whom viewers meet when her character Jules is almost over being deserted by her wife, known to her as "Cece." Rendón describes the weird little family of scammed and scorned lovers that Jules joins as "The Three Musketeers," but I'd describe it more anatomically and call it a body in search of its missing soul. Pragmatic New Yorker Jules is the brain; sweet and mournful Ezra (Rob Heaps) is its heart; and boorish Richard (Parker Young) is the crotch.
Who is Jules when we first meet her?
Marianne Rendón: "Jules came from a very wealthy Connecticut upbringing, and she always had disdain for the wealth that she was graced with, because she identified as an artist, and she wanted to feel legitimate and cool, and like she had experienced some real struggle in her life.
"So we're meeting her living in a huge New York City loft, in Manhattan, that I'm sure you can only imagine what it is like. We meet her just after—it's been a couple years since she'd been conned by Cece, the love of her life.
"She'd met Cece at a bar a couple years earlier, and Cece was everything that Jules wanted to feel like: She was edgy, she was tough, she didn't take crap from anybody else, and Jules fell madly in love with her. She comes out to her parents and says that they're married, and you get to experience that a little bit in the show. But at the point where we're meeting her, she's so, so close to having got over the heartbreak and the confusion and the identity crisis. Right at the moment when she's about to recover, these boys come into her life and uproot the entire thing."
Rendón agreed to have a little fun and to help others evade her character's fate with 5 tips for avoiding falling in love with a con.
1. Listen to Justin Bieber's advice and "Love Yourself"
"The first things that come to mind about if Jules were to be looking back at how to not fall in love with a con, was to not be insecure…I think she would say, 'Don't engage in relationships with people where they're trying to fill some kind of void. I think the goal is to fill that void for yourself.'"
2. If you think she's out of your league, she probably is.
"I think that we wouldn't have been targets if we felt superior and felt like we were already very secure in what we had to offer. I think we were looking more in our relationships for answers and for someone to define us instead of us define ourselves. I think we wouldn't have been conned if we felt more secure in that."
3. You may think it's mind-blowing, but to her … it's just sex.
"I think the sex that Maddie's characters filled for each of us…I think she filled certain needs in different ways. I think, you know, for like Richard, for example, I think she kept him on his toes; he's like kind of a walking boner. I think you get to see that a lot of the show. I think with Ezra and Jules, they are quite similar in that I think they were looking for someone to make them feel safe and feel secure, and for their love and their trust to be very integrated into their sexual relationship. I mean, once you meet Cece, I think you'll understand that Jules idolized her. She gave her a lot of power and she was so sort of stupefied by her wild, spontaneous nature, that I'm sure that that manifested in the bedroom, as well."
4. Hide your secrets.
"She has access to all of our deepest, darkest secrets. This is why she can finish her con, because she's got us in her palm. So, yeah, if you've got secrets, keep them to yourself. And have a separate bank account, that she doesn't have access to!"
5. Take it slow.
"I think part of the reason why the con was so successful for Maddie was that Jules was so young and vulnerable. Don't rush into things, and also don't rush into something just because it's rebelling against your parents. Like, I think a big reason why she decided to marry Cece was because she wanted to rebel against her parents and shock her parents."
If you don't heed Rendón's advice on behalf of her character, Jules, and get scammed by a Maggie type, at least you can find solace in the fact that you're not alone.
Imposters, Tuesdays beginning Feb. 7, 10/9c, Bravo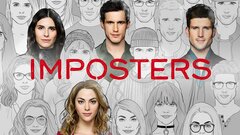 Powered by