What's On: Sheldon discovers a machine that can read feelings on 'The Big Bang Theory'
The Big Bang Theory (8/7c, CBS): Sheldon Cooper (Jim Parsons) may be a genius, but the calculus of interpreting human emotion often feels beyond his powers. So imagine the possibilities when he beta-tests a new invention that can read people's feelings. But will it help him understand Leonard's (Johnny Galecki) angst over the news that Penny's (Kaley Cuoco) brother is coming to town? And Raj (Kunal Nayyar) takes a trip down a memory line of failed romances when he reunites with all of his exes—including Kate Misucci (Lucy), Laura Spencer (Emily Sweeney), Alessandra Torresani (Claire) and Katie Leclerc (Emily)—to get some dating advice.
Nashville (9/8c, CMT): The feedback I'm hearing from fans after last week's episode suggests Scarlett's (Clare Bowen) misadventures in music-video stardom were not a popular detour. Sorry, folks. That storyline continues as she gets a look at the footage. In more promising news on one of the better storylines this season, Juliette (Hayden Panettiere) is welcomed into the church community of her guardian angel. Could a gospel album be in her future?
TGIT (starts at 8/7c, ABC): The Shonda Rhimes bandwagon rolls on with Eliza (Marika Dominczyk) getting the cold shoulder from most of the Grey Sloan staff on Grey's Anatomy (8/7c), flashbacks revealing Olivia (Kerry Washington) going to extremes on the campaign trail on Scandal (9/8C)—though with Cyrus (Jeff Perry) poised to take the reins of power, her work is far from over, and on How to Get Away With Murder (10/9c), Annelise (Viola Davis) proves not to be a model prisoner behind bars.
Inside Thursday TV: Cuba Gooding, Jr. shows us the career highlights that took him from the Oscar triumph of Jerry Maguire through his more recent work as the embattled defendant in The People v. O.J. Simpson: American Crime Story, as he talks craft with James Lipton on Bravo's Inside the Actors Studio (8/7c). … The final two contestants create four dishes in front of a theater audience before one is crowned the winner of Season 16 on Fox's Hell's Kitchen (8/7c). … Josie and the Pussycats perform a provocative new cover of the Archies' classic "Sugar Sugar" on The CW's twisted Riverdale (9/8c). … This will definitely come up in their next AA meeting. Christy (Anna Faris), Bonnie (Allison Janney), Jill (Jaime Pressly) and Wendy (Beth Hall) accidentally get high on a batch of pot-filled cookies on CBS's Mom (9/8c).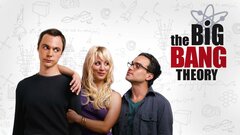 Powered by