Ben and Alba Get Pampered on 'The Mick' (VIDEO)
Not since Jack and Karen teamed up on Will & Grace have we found a twosome more suited for hilariously side-kicking it than The Mick's little Ben Pemberton (Jack Stanton) and housekeeper extraordinaire Alba (Carla Jimenez). And tonight, we finally get the pair lapping in the luxury of the elite as Mickey (Kaitlin Olson) and company attempt to re-enter high society, via the family's country club.
Granted, it's not likely any of them will be able to take the tarnish off the Pemberton name, but it's always entertaining to watch them fail…we mean try. Here's an exclusive peek at Alba and Ben getting their spa chill on.
The Mick, Tuesdays, 8:31/7:31c, Fox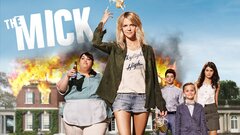 Powered by