'Scandal' Preview: Kerry Washington & Bellamy Young Spill What's Coming (VIDEO)
In case you've been living under a rock, TGIT (ABC's Thank God It's Thursday campaign) is back tonight with new episodes of Grey's Anatomy, Scandal and How To Get Away With Murder all coming your way.
While fans of all three shows are ready for the Shonda Rhimes trifecta of ABC dramas to return (albeit a week later than originally anticipated), Scandal, for one, is finding itself under a bit more of a microscope given the action in the series picks up just as the fictional presidential election is being decided. And while stars Kerry Washington and Bellamy Young recently told our Damian Holbrook that these episodes were shot months before the real Presidential election happened (in other words, they didn't take a cue from the Clinton/Trump election outcome), they did confirm that we'll get all the answers we're wanting from of Scandal's election right off the bat.
RELATED: Shonda Rhimes Addresses Scandal Premiere Bump
During the interview, the actresses were also asked about how the outcome of the election will be affecting everyone and, in terms of their characters, what they're the most proud of.
Check out the interview here:
Scandal, Thursdays, 9/8c, ABC.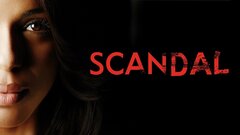 Powered by