'Riverdale' Isn't Your Childhood Archie Comics
After 75 years of squeaky-clean teendom, the gang from Archie Comics is growing up…and going dark. "I believe all coming-of-age stories are loss-of-innocence stories," explains Archie Comics Chief Creative Officer Roberto Aguirre-Sacasa, who is exec producing Riverdale with überproducer Greg Berlanti (Arrow, Blindspot).
RELATED: Molly Ringwald Moves to Riverdale
Like Twin Peaks but cut with equal doses of Dawson's Creek and Heathers, the series kicks off with iconic ginger Archie Andrews (KJ Apa), a very emo Jughead (Cole Sprouse), smitten bestie Betty Cooper (Lili Reinhart) and new-to-town vixen Veronica Lodge (Camila Mendes) all drawn into a drama after local "It Girl" Cheryl Blossom (Madelaine Petsch) survives a suspicious boating incident that claims her twin brother. As the residents—who also include Pussycats frontwoman Josie (Ashleigh Murray)—process the tragedy, it becomes clear that beneath the all-American façade of this idyllic haven lie some seriously twisted secrets.
RELATED: Meet the Entire Cast of Riverdale, The CW's Archie Comics Pilot (PHOTOS)
"We consciously called our show Riverdale, as opposed to Archie, to make it clear that it was about a town, not just a high school," says Aguirre-Sacasa, adding that "each of the young characters has a relationship with an adult," be it Archie with his dad (Luke Perry), Betty with her mom (Twin Peaks' Mädchen Amick) or maybe even some illicit connections. "And like everyone else in Riverdale," he teases, "we'll find that some of them are deeply entwined in the mystery."
Riverdale, Premieres Thursday, Jan. 26, 9/8c, The CW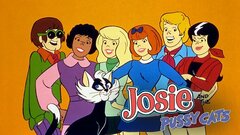 Powered by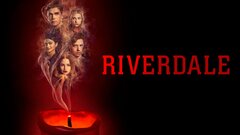 Powered by