See 'Days of Our Lives' Star Bill Hayes Celebrate 98th Birthday on Soap's Set
The Days of Our Lives actor Bill Hayes celebrated his 98th birthday on set with his costars and a very special personalized cake.
In an Instagram video from his and his wife's (Susan Seaforth Hayes) shared account, we can see the pair on the soap opera set with a giant cake with a black and white picture of Bill when he was younger and "nine and "eight" candles in the corner.
The visuals show Bill inspecting the cake with his wife, who also plays his love interest in the show, Julie Olson Williams, alongside Billy Flynn, who plays Chad DiMera. The two held hands as Susan introduced her husband to the surrounding crowd.
"So Billy had his 98th birthday on Monday. He's been on the show since 1960…" she began before Billy corrected her, saying he started the series in 1970. "1970," the 79-year-old actress said as she continued her speech. "And he's enjoyed every minute of it. He was the first performer to sing on daytime television."
Next, Bill was serenaded with the resounding singing of "Happy Birthday." He obliged the moment by clapping and cheering his costars on.
View this post on Instagram
Several of Bill's costars also sent their birthday wishes to the actor on social media. Mary Beth Evans, who plays Kayla Brady, wrote in the post's comments section, "Love you!!!! Happy happy birthday!!!"
The 62-year-old actress then went on the make a post of her own celebrating Bill, calling him a legend. "Your talent, love of life, and infectious happiness are inspirations to many, especially me!" she wrote alongside a picture of the two together.
Nadia Bjorlin, who plays Chloe Lane, also gave well wishes, stating, "Happy Birthday Bill! You're a legend and I just adore you and Susan! 🙌🎂🥂."
In 2020, Bill hit his 50th anniversary starring in Days of Our Lives, and two years prior, he won the Daytime Emmy's Lifetime Achievement Award for his role as Doug Williams.
The soap initially premiered in 1965 on NBC before making its way to the Peacock streaming service in September 2022. Bill and Susan's characters had their first kiss on the show in July 1970, and the two actors wed in real life four years later in 1974.
Their characters then wed on TV two years after on October 1, 1976.
View this post on Instagram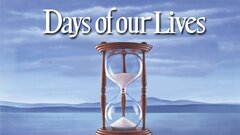 Powered by