'General Hospital' Star Tyler Christopher Arrested After Being Found Drunk at Airport
General Hospital star Tyler Christopher was arrested on May 25 after being found passed out drunk at Burbank Airport, according to Southern California police.
As per TMZ, Burbank PD says the longtime soap actor was questioned by police after getting calls about someone sleeping on the ground near the terminal. The officers' suspicion of intoxication was confirmed once they were able to wake Christopher up.
The actor reportedly told officers that he's just missed his flight. But the explanation didn't do him any good, as the police went through with the arrest and booked him for public intoxication. According to TMZ, Christopher displayed clear and objective signs of intoxication and was unable to care for himself, which was reason enough to cuff him. Christoper was cited and has been released with a court date.
This isn't Christopher's first arrest for something like this. In November 2019, he was busted on his 47th birthday for public intoxication at his Martinsville, Indiana home. Reports said an Uber driver called the police after dropping the soap actor off at home, saying Christopher allegedly passed out and urinated himself. He was also accused of "harassing, annoying or alarming another person" while being drunk or on a controlled substance.
It was reportedly his second public intoxication incident that month, the first being after someone called the cops when he tried to get into their car at a Walgreens.
Christopher is best known for playing Nikolas Cassadine on General Hospital from 1996 to 2016. He is also known for his role as Stefan DiMera on Days of Our Lives.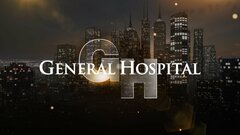 Powered by