Justified's Final Season: Countdown to a Showdown
2015 Preview | Returns Tuesday, Jan. 20, 10/9c, FX
Cowboy Raylan Givens (Timothy Olyphant) has one last thing to do before leaving his old Kentucky home for good: put away his former coal-mining buddy Boyd Crowder (Walton Goggins).
What began as an adaptation of a single Elmore Leonard story about a throwback U.S. marshal sent to his Kentucky hometown for having an itchy trigger finger now heads into its sixth (and final) season by answering the question executive producer Graham Yost asks himself every day: "What would Elmore do?"
According to Yost, most of the narrative machinations in Season 5—such as putting Boyd's fiancée, Ava (Joelle Carter), in prison and having her cut a deal to inform on Boyd to get out—were written to set up this season. "The goal," he says, "is to explore issues of trust and loyalty"—between Ava and Raylan and Ava and Boyd.
But before Boyd and Raylan can face off one more time, both must deal with the arrival of shady businessman Avery Markham (Sam Elliott) and his right-hand man, Ty Walker (Garret Dillahunt), who have come to town to establish a pot-growing and banking operation. "It all comes down to money," says Yost. And—since this is Justified, after all—there will be lots and lots of blood.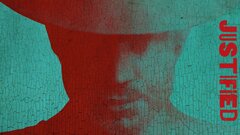 Powered by