'American Idol' Top 3 Revealed: Do You Agree With Voters? (RECAP)
[Warning: The below contains spoilers for American Idol.]
Dreams certainly came true for three lucky contestants on Sunday's (May 14) Disney-themed American Idol, as the finalists for next week's season finale were set.
Sara Bareilles kicked off the episode with a special rendition of the Disney100 song "When You Wish Upon a Star," with backing vocals from the Top 5. Meanwhile, over at Sleeping Beauty Castle at the Disneyland Resort in California, Halle Bailey performed "Part of Your World" from Disney's upcoming The Little Mermaid.
Elsewhere, Descendants star Sofia Carson mentored the Top 5 contestants from the Happiest Place on Earth, sharing her advice ahead of their studio performances.
But who made it to the Top 3? Keep reading to find out below…
Wé Ani
Wé Ani got things started with a powerful performance of "Into the Unknown" from Frozen II, with judge Luke Bryan telling the singer she "hasn't hit a bad note all year."
Ani's second performance saw her singing a slowed-down arrangement of "The Climb" from Hannah Montana: The Movie. Katy Perry, who was dressed in a Mrs. Incredible outfit, called Ani "a master of her craft."
Zachariah Smith
Zachariah Smith was next to the stage, performing "I Just Can't Wait to be King" from The Lion King. Lionel Richie praised the energetic performance, calling it a "tough arrangement" but that Smith was "right in the driver's seat."
For his second song of the evening, Smith performed "Life is a Highway" from Cars. Once again, Richie complimented Smith's energy, calling him "the entertainer's entertainer."
Colin Stough
Colin Stough was up next, starting things off with "Real Gone" from Cars, which he sang in tribute to his mom. The judges said it was his best performance yet, with Perry stating, "You finally did exactly what we've been wanting."
Stough later returned to the stage to perform "Nobody Knows" from Pete's Dragon, slowing things down to show off more of his vocal range. Richie said that Stough has the kind of stage presence that can't be coached.
Megan Danielle
Fourth up was Megan Danielle, who performed "You Can't Stop the Girl" from Maleficent: Mistress of Evil for her first song of the night. Richie said Danielle had taken it to "another level."
Danielle later sang "Carried Me With You" from Onward, showing off her country side. Bryan praised the performance, saying he's loved her voice from day one.
Iam Tongi
Last up was Iam Tongi, who performed "Lava" from the short film of the same name. The judges loved the performance, with Richie calling Tongi a "master storyteller."
Tongi later performed "Father and Son" from Guardians of the Galaxy Vol. 2 in tribute to his father. Again, the judges praised the emotional performance, with Perry saying Iam stands for "I AM the next American Idol."
But who did the voters choose? After the voting window closed, host Ryan Seacrest took to the stage to announce the three finalists moving on to next week's season finale. Those three were Megan Danielle, Iam Tongi, and Colin Stough.
Journey to the Finale Special, Monday, May 15, 9/8c, ABC
American Idol, Season Finale, Sunday, May 21, 8/7c, ABC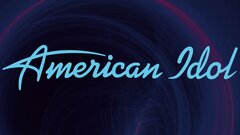 Powered by