Olivia Liang Says Goodbye to 'Kung Fu' in Heartfelt Instagram Post
It's not just the fans mourning the cancelation of Kung Fu, as the show's lead star, Olivia Liang, took to Instagram on Thursday, May 11, to share her heartbreak over the end of the series.
"It has been the honor of my f****** life to work with this group of humans," Liang wrote alongside a slideshow of photos from The CW show. "We made a historic three seasons of a show. First predominantly Asian cast in a one hour network drama. First Asian American female showrunner. I don't have enough words (or room in this carousel) to express my gratitude to my show-runners, my writers, my cast, my stunt team, my f****** crew… i love you all."
She continued, "I truly won the lottery. They are all the kindest, smartest, funniest, most hard working people in the biz. I am so so so proud of the work we did. Thank you to everyone who invited us into your homes and watched our little show that could. Cheers to Kung Fu, the show that changed my life forever. I love you Nicky Shen."
View this post on Instagram
Kung Fu, which recently finished airing its third season, was an adaptation of the 1970s series of the same title. It starred Liang as Nicky Shen, a young Chinese-American woman who takes a life-changing journey to a monastery in China before returning to America and using her martial arts skills and Shaolin values to protect her San Francisco community.
The series was developed by Christina M. Kim and also starred Eddie Liu (Never Have I Ever) as Henry Yan, Shannon Dang (So Foreign) as Althea Shen, Gavin Stenhouse (Skybound) as Evan Hartley, Vanessa Kai (New Amsterdam) as Pei-Ling Zhang, Tony Chung as Dennis Soong, and Yvonne Chapman (Family Law) as Zhilan.
Season 3 premiered on October 5, 2022, and wrapped things up on March 8, 2023.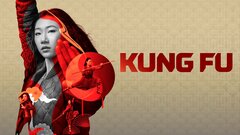 Powered by