'Jeopardy!': Mayim Bialik Leaving Season 39 Early Due to Writers' Strike, Ken Jennings Taking Over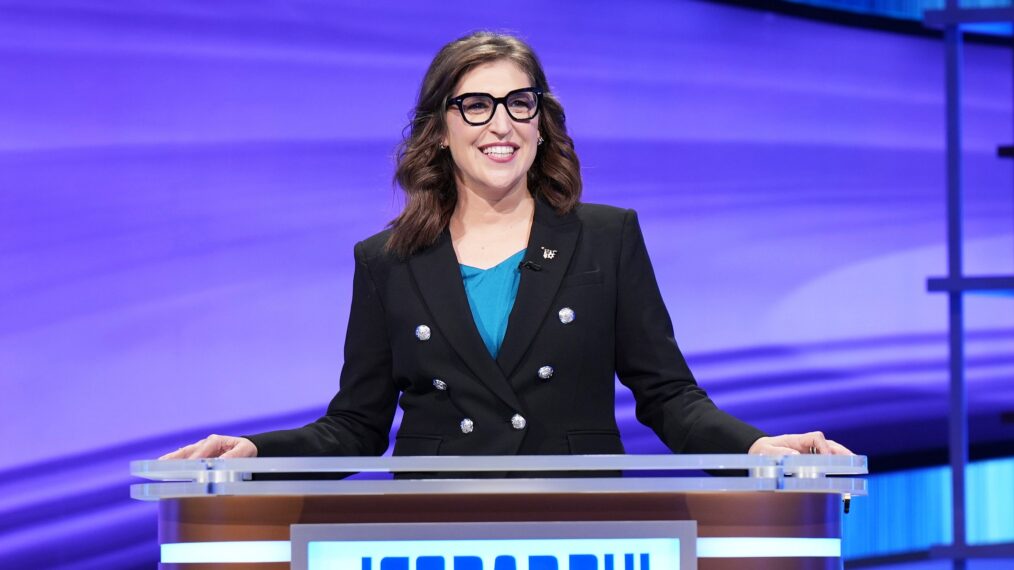 Jeopardy! is making an unplanned switch, due to the WGA writers' strike.
Mayim Bialik has opted not to host the final week of filming for Season 39 as a sign of her support for the writers, according to Deadline. However, the game show will still go on, with Ken Jennings stepping in in her stead. (Jennings and Bialik have been co-hosts for Season 39, sharing hosting duties between long stretches. Jennings hosted between August and December, with Bialik starting in January.) The end of the season will be filmed Tuesday, May 16, through Friday, May 19, at the Sony Pictures lot in Culver City.
Jeopardy!, produced by Sony Pictures Television, is a WGA show and features contributions from WGA writers, but the questions were written before a season and the strike. Still, Jeopardy! is now among one of the first game shows to be affected by the strike. Some Jeopardy! writers, namely Michele Loud, Jim Rhine, and Billy Wisse have joined the picket lines as part of the WGA strike.
The show, executive produced by Michael Davies, holds the title of being the most popular syndicated program, attracting an estimated 9 million viewers every week. It stands as the second-highest-rated entertainment show on television regarding same-day viewership, falling only behind 60 Minutes.
Jeopardy! has been broadcasted on ABC Owned Television Stations in major markets for over three decades. It continues to air on various ABC stations, including those in the top four markets: WABC in New York, KABC in Los Angeles, WLS in Chicago, and WPVI in Philadelphia. The company has recently extended the show's contract for another five years.
Bialik recently took to social media on May 8 to say goodbye to her Fox sitcom Call Me Kat, which was canceled last week after a three-season run.
Jeopardy!, Weekdays, check local listings