Timothy Hutton to Guest Star in 'S.W.A.T.' 2-Part Season 6 Finale (PHOTO)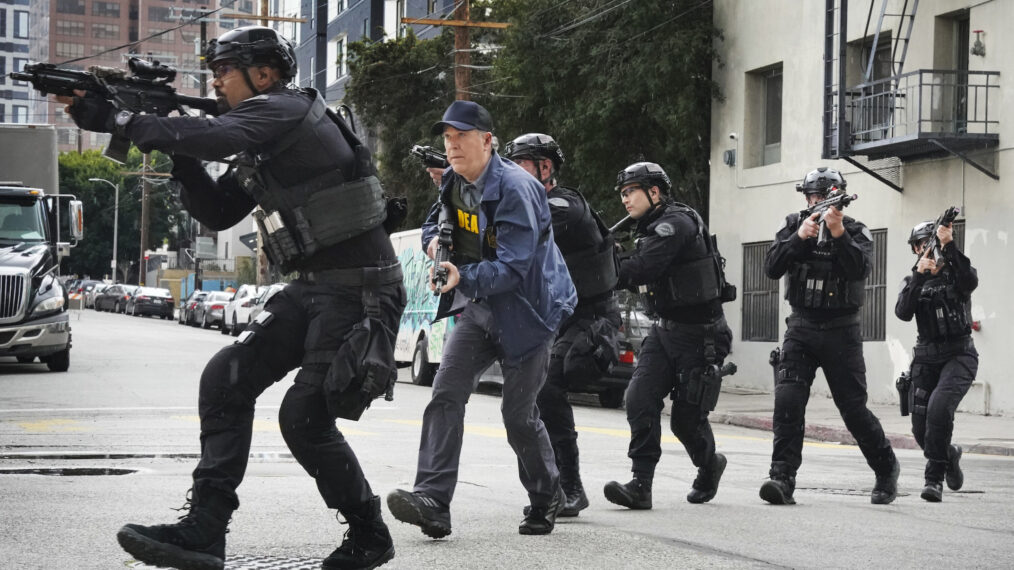 S.W.A.T. is getting some help for its upcoming two-part Season 6 finale.
CBS has released the loglines for both episodes, airing May 12 and May 19 at 8/7c, and they reveal that Timothy Hutton will be guest starring in both as DEA Agent Mark Boyle. The network has also released the first photo from the first episode, as you can see above, featuring Hutton alongside Shemar Moore (Daniel "Hondo" Harrelson), Jay Harrington (David "Deacon" Kay), Alex Russell (Jim Street), Kenneth "Kenny" Johnson (Dominique Luca), and Anna Enger Ritch (Powell).
It all begins in "Forget Shorty." In the May 12 episode, "SWAT teams up with the DEA, led by Mack Boyle, to conduct a massive gang sweep, only to discover that a vicious cartel is planting roots in the city and endangering numerous lives," according to CBS. "Also, Hicks (Patrick St. Esprit) marks an important anniversary."
Then in "Legacy" airing on May 19, "the team works with the DEA and their iron-jawed leader, Mack Boyle, to stop a ruthless cartel boss waging war on the streets of Los Angeles as he exacts revenge on those who killed his son."
This will be Hutton's first TV role since Women of the Movement in 2022. It was in 2021 that rape allegations surfaced against the actor, but he didn't face any charges (per The Hollywood Reporter).
There are still two more episodes left to air before this finale. "Bunkies," in which the team races to uncover the identities of kidnappers holding a prison guard's family hostage before it's too late and Tan (David Lim) is faced with a difficult personal decision, airs April 21. Details are not yet out for Episode 20, which will air on May 5.
S.W.A.T. is one of just a few shows — including East New York and True Lies — yet to be renewed for the 2023-2024 season. We'll have to wait to see if we know the drama's fate by the time these final episodes of Season 6 air (and hope there isn't a major cliffhanger that may or may not be resolved).
S.W.A.T., Fridays, 8/7c, CBS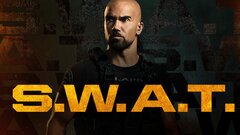 Powered by