Hugh Dancy on Filming That 'Law & Order' Scene With 'Half Dad, Half Boss' Sam Waterston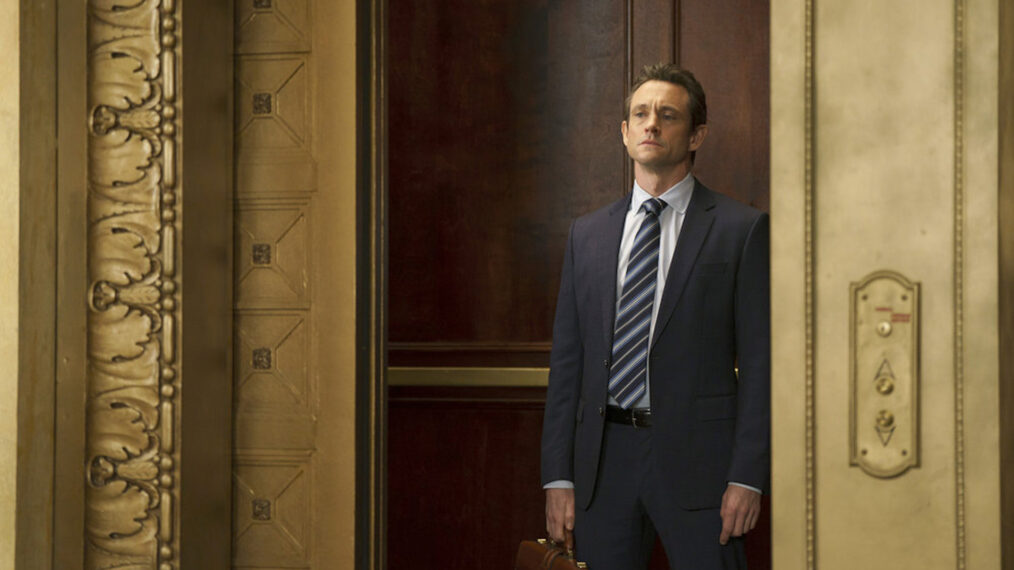 [Warning: The below contains MAJOR spoilers for Law & Order Season 22 Episode 17, "Bias."]
When a public defender is murdered, ADA Price (Hugh Dancy) finds himself on the witness stand — and, in a way, facing prosecution in his office — on the latest Law & Order.
During the trial — a judge (Tim DeKay) didn't take it well when the victim broke up with him — the finger was even pointed Price's way. And then, when new information came to light that they can't use, Price decided not to turn it over to the defense because it could have led to an alternate theory. And even with a personal connection to the case (he found the victim's body and had a history with her), Price still insisted to Jack (Sam Waterston) that he did what he thought was right for the case, pointing out he's the best. Jack, however, knew he was compromised. But in the end, the judge was found guilty.
So how does Price feel about what he did as a result? Dancy breaks down the episode.
In the end, they do get the guilty verdict, but there is now the question of whether they would have if they'd turned over all the information they had. Does that weigh on Price at all? Does he wish he'd done anything different? Or no, since he got the outcome he wanted?
Hugh Dancy: Once he's thought something through and decided how he feels about it, he's quite good at convincing himself — he's not second-guessing himself, right? — that he's not only rational but morally correct. So I think he probably allows himself to move on from this, but in the last second of the last moment of the episode, Sam [Odelya Halevi] kind of gives him a bit of a slap around the face, metaphorically speaking.
Price watching Raymer being led out in cuffs was such a good ending.
I think there's no question that justice was achieved, but normally I agree that Price probably would've been the one to question the means that it took to get there. And in this case, he almost overruled his own inner objections and just kept pushing forwards.
Then there's the last scene between Price and Jack when Price says that he's the best at the job. I couldn't help but think something's going to happen to bring that into question.
I know, but it turns out that we won the case. Price is a very good prosecutor. I've filmed 31 episodes of the show so far, and we've lost one. So 30 for 31 is not bad, but the one that we lost, which was last season, was specifically because he kept plowing forward in a kind of morally righteous way. So I guess if he has a weak spot, that's it.
Talk about filming that scene between Price and Jack. It was so good.
I think if it worked if you enjoyed it, it's probably because we enjoyed it. And I know that goes for Sam as well because he said so. It was fun to do. Sometimes I think when you get these episodes where one or other character has something personally invested in the episode, then it pays off for the actors, right? Because you're not just working through the nuances of the case, it runs a little deeper. And also, basically, that was Sam as a prosecutor, right? That was him prosecuting me. So it felt like half dad, half boss.
Jack has the line about how Price was compromised, which is true, but at the same time, it's what allowed him to do what had to be done to win the case.
It did. But what I like about that scene is that right until the very last second, Price doesn't back down. He's like, well, I'm the best at the job, and I did what I thought I needed to do to win the case. And I think that's why he's a good prosecutor because he doesn't waiver.
Price had been asked if he loved Rachel and said he never was in love with her. Was that the whole truth?
It's a bit of a Bill Clinton answer, right? [Laughs] It feels almost like that was his inner lawyer speaking, right? I think it's exactly true.
What else is coming up of Price going forward? Are we going to see this weighing on him at all or just he's moving on?
You never know. We're getting to the end of the season now. We're about to go into the last episode, and obviously, I'm not going to give anything away there, but there are some interesting callbacks both in terms of the themes and in terms of the feelings in that last episode. So what I've realized is that all this stuff does sit in the back pocket for the writers, and they can call it back if they want to.
There could be a callback to him saying he's the best in the sense that he may lose now.
Totally. I can easily imagine that being thrown back in my face at some point in the future.
What was your favorite scene to film from this episode?
It's hard to choose. It was very fun being out there, finding the body, but more than finding the body actually in the aftermath of finding the body when they were questioning me because that was very much not something I normally do. And being on the witness stand. And also, as you kind of pulled it out, that last scene with Sam Waterston.
Law & Order, Thursdays, 8/7c, NBC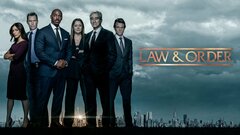 Powered by