'The Bachelor': Zach Shallcross & Kaity Biggar Address Austin Rumors & Franchise Future
Zach Shallcross is no longer a bachelor.
The Bachelor Season 27 ended on March 27 on ABC, bringing an end to some 11th-hour drama involving the fantasy suites. Former Bachelor star Sean Lowe advised Zach not to have sex in the fantasy suites to avoid tension, but Zach revealed to fiancée Kaity Biggar in the After the Final Rose event that he did, indeed, sleep with runner-up Gabi Elnicki during their overnight date. Gabi wasn't pleased that this information was shared live on TV — neither were the fans.
Following that tension, TV Insider caught up with the engaged couple to have some of our biggest questions of the season answered. Here, Zach and Kaity reflect on the season, from when they knew each other was the one to the rumors that they had met in Austin before filming (as Kaity declares, the rumors are categorically "false").
Dive into Zach and Kaity's time on The Bachelor below.
You had a rare early overnight date at the beginning of the season. Did either of you have a gut feeling then that you would end up engaged?
Zach Shallcross: A gut feeling that early? I mean, it was our first time really spending time with each other. But right outta the gate, it was pretty comfortable. We took a limo there, and we actually, funny enough, stopped it at a Wing Stop/Panda Express to use the restroom, and we were just having fun. Sorry, TMI. But it was so fun and natural with her so early, and I was like, "We're gonna have a great time." It's an overnight in the museum, but it's gonna be comfortable and fun. I haven't felt that comfort so quick.
Kaity Biggar: Yeah, it was super fun. I loved that one-on-one.
How are you handling some of the backlash from bachelor nation about this season (from the overnights to the finale) – both individually and as a couple?
Kaity: I think the main thing that's kind of gotten us through all these hurdles is just, honestly, our communication. We pride ourselves in that, and we truly do have amazing communication. Anytime there's something that one of us is uneasy about or has any questions, we bring it up.  I would say that, what would you?
Zach: Absolutely. What's most important, first and foremost, is our relationship. Yeah, it's a TV show, and this and that, and people will have their opinions, but what matters most is how she's feeling and our relationship and everyone in that circle, our family. So that's the first thing. And we handle that with communication, the backlash that maybe we both received — me, in particular. Really only me, 'cause you're damn near perfect.
Kaity: Stop. [Laughs]
Zach: I think I do a pretty good job of staying off of social media because I've never been a big social media guy in general. It just kind of helps because I don't think it's too necessary to just always have millions of opinions on my life.
Kaity: Yeah, you're really good with staying off social media. Me, on the other hand, I go on it. [Laughs] I look at the tweets.
Zach: Those are pretty funny.
So, did Zach Shallcross and Kaity Biggar know each other before #TheBachelor? pic.twitter.com/oMKvlUQUeR

— TV Insider (@TVInsider) March 29, 2023
Kaity: I don't know how to work Reddit. I don't know how to get on there. People say that's the best way to go. Don't even engage in it. Somebody tried to show me because I was actually curious, and I still don't understand.
Zach: I heard it's a dark hole.
Kaity: So we don't go on that.
Zach, what was the exact moment you knew you were choosing Kaity?
Zach: So the day, it was right at the — what are you laughing at?
Kaity: You're just cute when you talk.
Zach: [Laughs] So it was the last-chance date with Kaity, and we were at the waterfall. I had my last-chance date with Gabi the previous day, and I was still so in my head. I wasn't sure, and I was kind of freaking out. I immediately see Katie, we lock eyes, and I'm like, "Wait, it's you. It's been you."
I got out of my own head of trying to rationalize and try to figure this whole thing out. I just kind of let it go and just saw where my heart was, and I looked at her in the eyes, and I was like, "I can't lose you. It's you." I couldn't say anything, obviously, so I had to keep it quiet. I was like, "We're gonna get through this." And then I got on one knee to the love of my life.
Kaity, when did you know for sure you would say yes?
I don't know if there was a pinpoint moment for me, like [there] was for Zach, but I would just say when both our families were involved and when I got that validation from my mom that he'd be a great fit to the family and that they could see it, I was like, OK, kind of [a] weight off my shoulders. And then, when I met his family, it all just fit together. There's things that weren't aired as well that, you know, were really special moments for me, and I think really accelerated our relationship, but yeah.
Kaity, you're friends with Gabi and Ariel, Zach's runners-up — how do you balance those friendships and your relationship with Zach? Is there some awkwardness, or is it water under the bridge?
I wouldn't say there's awkwardness at all. It's not hard to navigate my friendships with them. We all remain very close, and we uplift and support each other constantly. I talk to them every day. We FaceTime constantly. They always make sure I'm doing OK. And if there's an episode where we're like, "Oh hey, this is what I meant in this situation." And honestly, sometimes we don't even need to do that because we were there in that moment, and we just know each other's hearts. We have trips coming up. We've already been on trips together. [I'm] very, very grateful for my friendships with them.
Charity Lawson is the next Bachelorette, but fans are calling for back-to-back Bachelorette seasons to have Ariel Frenkel and/or Gabi as lead after that. What do you both think of that? What do you think those three would bring to the show?
Zach: Wow. I mean, they would kill it. [They're] both very different personalities too. Actually, all three with Charity, Gabi, and Ariel. I think it would just bring a new dynamic, new perspectives.
Kaity: They would be great. They would be amazing, and they deserve the world. They deserve an incredible man that's gonna treat them right. And if that's the way they wanna do it because it's also their choice, then heck yeah. I support them.
Zach, Sean Lowe had given you some fantasy suite advice and was present at the After the Final Rose event. Did you get to talk to him there?
Oh yeah, I got to talk to Sean, see him and Catherine, and see how they're doing it. It was good catching up with Sean and seeing him after all this time.
What would you two say to the rumors that you two might have known each other before filming since you were both from Austin?
Kaity: That was silly.
Zach: We get that a lot now, obviously. But it's actually a crazy turn of events of me packing up my stuff from Austin to go to California to film all this stuff, and she had moved to Austin that exact week. We were like two ships in the night.
Kaity: Yeah. So when he left, I was coming in, so we never met each other whatsoever.
The future Mr. and Mrs. S̶h̶a̶c̶k̶l̶e̶c̶r̶o̶s̶s̶ Shallcross. 💍 #TheBachelor is now available to stream on Hulu. pic.twitter.com/F5594xouUv

— The Bachelor (@BachelorABC) March 29, 2023
So the rumors aren't true?
Kaity: Not true.
Zach: It's a little spicy, though. That'd be kind of cool.
It feels like the rumor could be rooted in the fact that you both are from the same place.
Kaity: And I can understand that speculation, but it's false.
The show is done, we know how it ended. What's next for you two?
Zach: Life starts for us, like real life. [Laughs] We're planning, this summer, very soon to be moving in together. I'm actually grabbing all my stuff that's been in California and heading back out to Austin, the place I call home. Just gonna kind of get out of this craziness for a while.
And are you gonna stay in Austin, do you think?
Zach: Yeah. At least for the rest of the year.
Kaity: Yeah, for about a year. And then, we'll see where the wind takes us, which is exciting. No definitive plans. Like, what happens next after the year? I think we talked a little bit about Arizona, maybe. So we'll play it by ear.
Are you looking forward to having your normal life together now instead of having the cameras everywhere?
Kaity: Oh my goodness, yes.
Zach: It wears off. Yeah. We want normalcy.
Would you ever do reality TV again, even if it was a game show or something like that?
Kaity: Oh! I would do a game show.
Zach: Like a Family Feud or a Jeopardy!.
Kaity: I would do that quick, one night, done.
Zach: Yeah, I would do that. But nothing like a regular. No way.
Kaity: Yeah, no, absolutely not.
The Bachelor, Season 27, Streaming Now, Hulu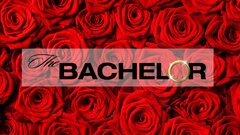 Powered by