'House Of The Dragon' Season 2 Will Be Shorter Than Season 1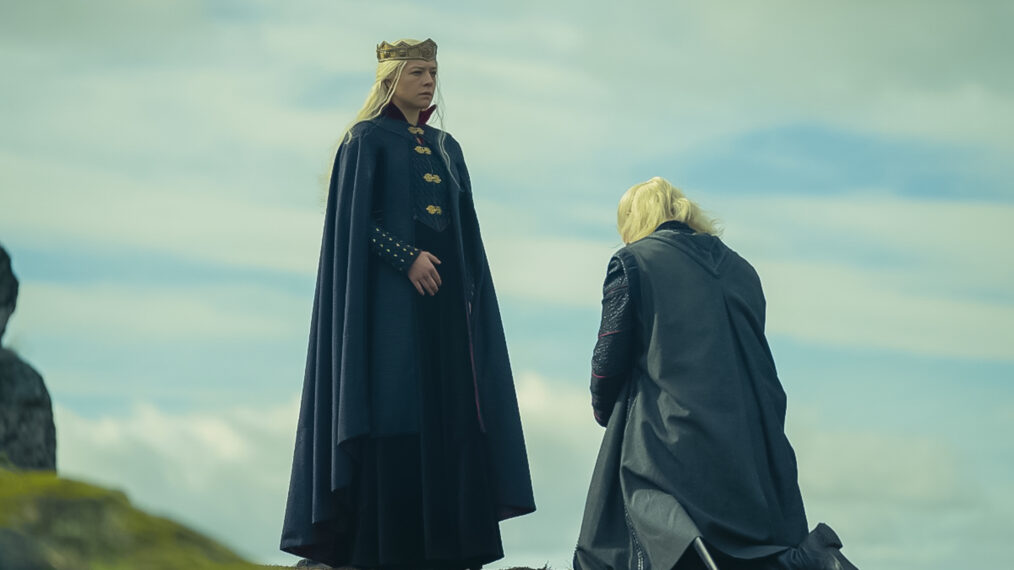 As the second season of HBO's House of the Dragon prepares to start filming in the U.K., a new report suggests the next season will be two episodes shorter than the first.
According to Deadline, Season 2 of the Game of Thrones prequel will consist of eight episodes, two fewer than the 10-episode first season. This comes as an unexpected change. When the show was renewed shortly after its debut in 2021, it was reported that the plan was for the second season to run for 10 episodes.
However, while some might assume this is a cost-cutting measure due to the change in leadership at Warner Bros Discovery, an HBO spokesperson told Deadline the move was "story-driven" and part of a "long-term plan" for the series.
This change will apparently see various story elements, including a big battle sequence initially planned for Season 2, shifted to the third season, which HBO is said to be mulling over a renewal. The second season is currently preparing to shoot in the U.K. ahead of a summer 2024 release.
Author George R.R. Martin, who wrote the source material Fire & Blood, previously said the series would need four full seasons to effectively tell the story.
"I am thrilled that we still have 10 hours every season to tell our tale," Martin wrote on his blog last October. "I hope that will continue to be true. It is going to take four full seasons of 10 episodes each to do justice to the Dance of the Dragons, from start to finish."
Created by Martin and Ryan Condal, House of the Dragon is set nearly 200 years before the events of Game of Thrones and portrays the events leading up to the beginning of the decline of House Targaryen and the devastating war of succession known as the Dance of the Dragons.
House of the Dragon, Season 2, TBA, HBO and HBO Max
Powered by