Jessica Biel to Star in and Executive Produce 'The Sinner' for USA Network
USA Network announced at the Television Critics Association winter press tour on Tuesday the pickup of the new crime-thriller anthology series The Sinner, which will star and be executive produced by Jessica Biel. Biel's producing partner Michelle Purple will also serve as an executive producer, through their company Iron Ocean. Derek Simonds (The Astronaut Wives Club), wrote the pilot, which is directed by Antonio Campos (Christine), also an executive producer.
USA says that the first installment of the close-ended series, which is based on Petra Hammesfahr's book of the same name, will follow a young mother (played by Biel) who, when overcome by an inexplicable fit of rage, commits a startling act of violence. To her horror, she has no idea why. The driving force behind the series is not the "who" or the "what," but the "why" (in this respect, The Sinner seems reminiscent of Motive, an acquired series that also aired on USA). An investigator (Bill Pullman) finds himself obsessed with uncovering the woman's buried motive. Together they travel a harrowing journey into the depths of her psyche and the violent secrets hidden in her past.
RELATED: 2017 Winter TCA: TV's Biggest Stars Pose in Our Portrait Studio
"My partner, Michelle Purple, and I are so honored and excited to be producing powerful, raw material like The Sinner," said Biel in a statement. We strive to tell humanistic and emotionally moving stories; especially ones that put women at the epicenter.
The Sinner is USA's first series pickup of 2017. The network's pilot slate also includes:
Damnation, a historical drama set in the American heartland during the 1930s. It comes from executive producers Tony Tost (Longmire), James Mangold (Walk the Line), Guymon Casady (Game of Thrones) and Daniel Rappaport (Office Space), with the pilot directed and co-executive produced by David Mackenzie (Hell or High Water).
Unsolved, a scripted true-crime serial chronicling the police investigations into the murders of Tupac Shakur and Biggie Smalls, directed by Anthony Hemmingway (The People v. O.J. Simpson: American Crime Story).
The Tap, a drama set at Yale's Skull and Bones secret society, from executive producers Andrew Lenchewski (Royal Pains), Rob Reiner and Alan Greisman (The Bucket List), and Charlie Ebersol (The Profit).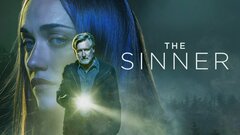 Powered by