'Young Sheldon' Producers Have 'Started to Talk About' Season 7 Being the Last
Young Sheldon isn't ending this spring — the comedy is two years into the three-year renewal CBS handed down in 2021 — but it's possible that Season 7, which will air in the 2023–2024 broadcast season, will be the show's final outing.
"We've certainly started to talk about it," Young Sheldon executive producer Steve Holland told TVLine in a new interview. "When you're in the middle of a season, it's such a grind that we haven't had too many in-depth conversations. But now, as we're getting to the end [of Season 6], we've started to talk about it more."
In Young Sheldon's chronology, Sheldon Cooper (Iain Armitage) will soon turn 14, which is when the character left Texas for California to start studying at Caltech, as Big Bang Theory buffs know. And Holland said that the show's writers have tentpole moments in mind for Season 7, but it's still TBD if those plot points will work into the show's endgame.
"It's not my decision to make," the producer said. "I don't think we'll know for a while, but I don't think it will affect the first half of [Season 7]; I think it will play out the same either way. But as we get near the end, I think it will play out differently depending on whether this is, or is not, the final season."
Holland also acknowledged another potential wrench: the possibility of a writers strike, which might halt work on Young Sheldon, just as the 2007–08 WGA strike disrupted The Big Bang Theory's first season. "Those are questions we can't even answer; we'd just be speculating," Holland said. "So we certainly have a plan in place of where we're aiming [to get] next season with some understanding, and some flexibility, that this may or may not be the end."
In January, TV Insider's Matt Roush reflected on Young Sheldon's expiration date, after a fan pointed out that actor Iain Armitage is now a teenager: "All long-running family comedies eventually face this inevitable moment when the kids get old enough to challenge the show's original premise. (In my recent memory, only The Middle succeeded in making the young characters as funny beyond adolescence as they were when they were still cute.) For Young Sheldon, this is a particularly acute situation, and given that CBS renewed the show into next year for a seventh season — it's currently midway through Season 6 — I'd be surprised if they aren't already considering an endgame."
Young Sheldon, Thursdays, 8/7c, CBS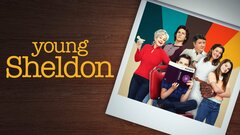 Powered by