The Roush Review: Togetherness Flounders in Indie Malaise
Welcome to Full House as a rather bleak house: Brett and Michelle (Mark Duplass and Melanie Lynskey), a sexless, joyless L.A. couple, married with two kids, invite the wife's shrill, unlucky-in-love sister, Tina (Amanda Peet), and the husband's blobby failed-actor best bud, Alex (Steve Zissis), to stay with them, stewing in mutual insecurities and frustrations.
Perhaps intended as an ode to friendship, the tiresome though well-acted Togetherness finds HBO falling back into a niche rut of whiny indie-film malaise. "The whole situation feels insurmountable," Michelle moans midway through the eight-episode run, when Brett dares to treat her to a night in a hotel. Feeling the same way, I checked out.
Rating: 2 out of 5 stars
Series premiere, Sunday, Jan. 11, 9:30/8:30c, HBO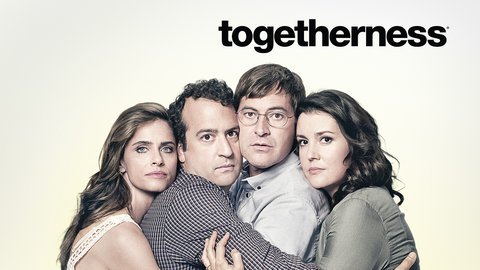 Powered by