Ian Somerhalder: 'The Vampire Diaries' is Ending After Next Season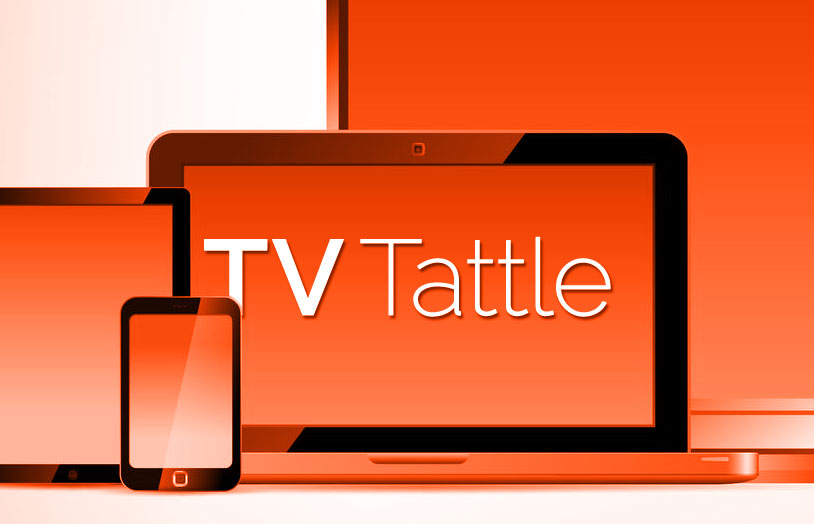 "We have decided to do one last season to really do the story justice," Somerhalder said at Nashville's Walker Stalker Con, though his comments haven't been confirmed by the CW. Somerhalder's statement comes in wake of Kat Graham saying she'll exit after Season 8. If Somerhalder considers Season 8 to also be his last season, then the long-running CW drama would likely end. Because E! points out, Vampire Diaries boss Julie Plec is on record as saying she's on board with the series as long as Somerhalder and Paul Wesley are also on board.
The 74-year-old Garcetti — the father of the Hollywood-friendly current mayor of Los Angeles — has only watched the first three episodes and has the rest of the season recorded. "They are making up the dialogue; it's very misleading," he tells the NY Post. Garcetti insists that he never wanted Clark to be the lead prosecutor. "She wasn't my choice — I didn't pick her," he says. As for Simpson himself, Garcetti surprisingly thinks he got an unfair sentence for his armed robbery conviction. "If it were a white guy, a white Heisman Trophy winner . . . there's no way that anyone else would have gotten 33 years for that," he says.
According to the NY Post, the Twitter board "struck out" in its attempt to add the ABC "TGIT" live-tweeter to its board of directors.
As part of his South Korea trip, Conan recreated his talk show in the Joint Security Area of Korea's Demilitarized Zone with The Walking Dead's Steven Yeun. PLUS: Watch Conan and Yeun's K-pop music video.
As Daniel D'Addario points out, "leaving us wondering, rather than explaining endlessly, allows Togetherness to grow in memory as an unusually subtle show about adult relationships. It's unfortunate that the characters aren't going to go on from here, but it can only add to the show's reputation that we were left at a point where recursive behavior was still riveting." PLUS: Why Togetherness' cancelation felt so surprising in our Peak TV age.
The NY Post got word that the former NBC boss was interested in moving into politics with a mayoral bid, but Zucker was quick to put the gossip to rest, telling the paper: "It is 10 times 100 percent not true."
The winner of this year's Comedic Genius Award also scolded co-host Kevin Hart for dropping her golden popcorn trophy. PLUS: MTV Movie Awards reunited Parks and Rec's Amy Poehler and Chris Pratt.
The actress famous for playing Andrea Zuckerman on the Fox drama succeeds Ken Howard, who died last month.
"The complete lack of preparation of that death makes it even worse," says Zack Handlen. "Very little in Ragnarok felt like it was something that had to happen, and that makes for a series of random events that can't really sustain the weight they're intended to carry. The only explanation I can think of for this nonsense is the already mentioned theory that this is supposed to be some kind of unofficial series finale. But even by that metric it fails. I can't imagine any fan of the show watching this and being happy how things turned out." PLUS: Fans express frustration over losing such a key character, and Sleepy Hollow boss says "you've got to find ways to evolve shows."
NY Times columnist Maureen Dowd's profile of the Game of Thrones star proved to be a head-scratcher. After being shocked that the dragons on the show aren't real, Dowd delved into Dinklage's sex appeal. For instance, she quoted Sophie Turner as saying: "I'm lucky to be married to Peter Dinklage onscreen. I wish I was married to Peter Dinklage. He oozes natural sex appeal. Just watching him, I learned how to act with my eyes." PLUS: Check out pics from the Season 6 premiere, and did Kit Harington make the Season 6 opening credits?
Season 2 of the AMC spinoff has offered more of the same.
They consist of four men and one woman working in an office in the valley. "This is a totally weird work environment," says Shaun O'Steen, the 45-year-old leader of the team, whose 27-year-old wife is the only female on staff. "I mean, what job can you say, 'Oh, my God, look at that penis,' and not have to worry about H.R.?"
"A health issue has come up which requires attention, so I'll be taking time off to focus on that and enjoy some vacation time," Osborne said in a note to his "TCM Family."
Horgan says it was always part of the plan to tell the Amazon series story with an unusual timeline. PLUS: The only problem with Catastrophe Season 2 is it's too short.
Kocktails with Khloe is the second talk show failure for the Kardashians, following Kris Jenner's Kris.
The Starz drama's similarities to HBO's Game of Thrones has never been more apparent than in Season 2. Which begs the question: "Is Outlander gunning for the fantasy-TV crown that Thrones has held for so long?" PLUS: How Season 2 improves on Season 1, and how Caitriona Balfe "fought for" a significant sex scene.
Season 2 of the Netflix drama drops on May 27.