Ask Matt: TNT's Plans for 'Major Crimes' and 'Good Behavior', a 'Honeymooners' Reboot (No!), 'Big Bang Renewal', and More
Welcome to the Q&A with TV critic (also known to some TV fans as their "TV therapist") Matt Roush, who'll address whatever you love, loathe, are confused or frustrated or thrilled by in today's vast TV landscape. One caution: This is a spoiler-free zone, so we won't be addressing upcoming storylines here unless it's already common knowledge. Please send your questions and comments to [email protected] (or use the form at the end of the column) and follow me on Twitter. Look for upcoming Ask Matt columns on most Tuesdays and Fridays.
Question: Should we read anything into TNT's recently announced decision to move Major Crimes to Wednesdays? Some commenters I've seen are taking it as an attempt by TNT to kill the show, which seems to me like an overreaction. However, it feels especially jarring because this franchise has been a Monday mainstay for more than a decade dating back to The Closer, and has been an ingrained habit to watch live on Mondays for longer than most of my current shows have been on the air. While I will still watch on Wednesdays, it will feel strange not having it on Mondays. Also, I already have three hours of Wednesday programming, so something will have to get shifted to the DVR, whereas my Mondays are currently wide open. – Jake
Matt Roush: These days, there are no safe or open nights to launch anything without facing some fairly steep competition. I can't speak for TNT on why the eight winter episodes are scheduled on Wednesdays, starting Feb. 22, and this doesn't necessarily mean the show wouldn't return to Mondays when and if a sixth season is ordered. But seeing this as a conspiracy to kill the show seems a bit much, I agree. The Major Crimes audience is a substantial and loyal following, and will find it wherever it airs. That said, TNT is obviously trying (in fits and starts) to evolve into a different and edgier network than the one formerly known for all those formula procedurals with ampersand titles (Rizzoli & Isles, Franklin & Bash, and so forth). Major Crimes is a bridge to TNT's past, but a popular one, and the network would be foolish to cast it aside before it has found a new signature show to take it into the future.
Question: I'm really enjoying TNT's gem of a show, Good Behavior. It is sexy, suspenseful, with excellent writing. Filled with a great cast, real dialog and always advancing the plot line. Terrific show. I encourage your readers to binge watch the 10 episodes. They won't be sorry. My question: What is the chance it gets renewed for a second season? Thanks!- Augustmom
Matt Roush: Case in point (see above discussion). Good Behavior is a show I was initially ambivalent about, but as it continued, I did get more drawn into the story of these broken people—Letty (Michelle Dockery) and the assassin for hire, Javier (Juan Diego Botto)—and the people sucked into their world of intrigue, including his sister and their extended family and her parole officer (the very funny Terry Kinney). From what I can tell, its ratings were pretty middling, and airing some of its better episodes during the busy holiday season probably didn't help. It's hard to know for sure what is considered a failure or success anymore, so I'd say it's 50/50 right now until we get official word on whether TNT will give this another chance to catch on.
(Editor's Note: Since this posted, both Good Behavior and Major Crimes have been renewed for a second and sixth season, respectively. So yay!)
---
Not Over the Moon About Another Reboot
Question: Is CBS really thinking of doing a Honeymooners reboot? Please no! There is only one Ralph Kramden and that's Jackie Gleason. – Rick
Matt Roush: Can't argue with this. You'd think the flop of the 2005 feature-film retread (with Cedric the Entertainer as Ralph) might have discouraged such a notion. And it doesn't inspire much confidence that producers involved with the failed The Muppets reboot of last season, and CBS's lamentable current redo of The Odd Couple, are attached to this project. Let's hope wiser heads prevail and preserve our cherished memories of this pioneering comedy classic.
---
Are Veteran Series in Danger?
Question: We are halfway through the season now, and my question is what of the older broadcast shows (two seasons or more) are in danger of not coming back? Examples: The Odd Couple, Dr. Ken, Hawaii 5-0, The Big Bang Theory, etc., whether it's ratings or contract talks with the actors. — Dave
Matt Roush: As the old 8-ball toy I grew up with used to tell me, "Outlook cloudy." It's harder and harder to know when a show's time is up, and of the shows you list, only The Big Bang Theory has generated significant headlines because of the show's prominence and how much money its stars command. At the moment, they haven't signed a deal beyond this season, but I have to hope that when the time comes, Big Bang will be given the opportunity to end its run with, yes, a big bang, and a big build-up. Of the shows you mentioned, only The Odd Couple would be classified as officially on the bubble. Its short season is over at the end of January, and it has always been treated pretty much as a marginal utility player, so no loss either way. Dr. Ken is in no danger, and Hawaii Five-0 has hit the seven-season mark at which point there are usually serious negotiations to continue its future indefinitely or to begin planning for an endgame. I would think the former option is most likely, at least for a few more years.
---
Seeking Access to The Good Fight
Question: Will the shows on CBS All Access ever show up on Netflix or Amazon Prime? I can't see paying for another outlet to watch The Good Fight, which might not be as good as The Good Wife, especially since there might not be anything else on it to grab my attention. – Unsigned
Matt Roush: Haven't seen a full episode of The Good Fight, so can't comment yet on its quality (though have no reason to doubt it will be very enjoyable), but you may be in for a long wait if you're not willing to pay for the privilege. Star Trek fans will have to make the same choice when the Discovery series premieres on CBS All Accesss later this year. These are calculated moves on CBS's part to drive subscriptions to its streaming service, and while it's possible episodes of this Good Wife spinoff might be made available for purchase elsewhere—it doesn't show up yet as an iTunes option—I would be surprised if it shows up for a while on a competing subscription service (even though Amazon is offering all seasons of The Good Wife for Prime members). This is the way the business is moving, and hard choices will have to be made. In this case, it might be worth it. I'll let you know when I know.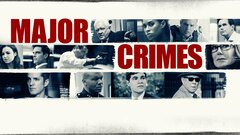 Powered by