Is Gregory 'Abbott Elementary's Ben Wyatt?
Abbott Elementary's overnight success at ABC is something to celebrate, and while the show offers viewers plenty to love, we can't help but be particularly enamored by Tyler James Williams' portrayal of Gregory Eddie.
The newest member of the Abbott faculty has his own quirks and unique traits, but there's something about his role that reminds us of another comedy TV favorite: Parks and Recreation's Ben Wyatt (Adam Scott). The NBC comedy, which ran from 2009 to 2015, may have bid viewers farewell a while ago, but Ben's influence seems to remain. Below, we're breaking down the ways in which Gregory seems to be Abbott Elementary's Ben Wyatt.
Disinterest in "Normal" Things
One repeated gag throughout Parks and Recreation's run was Ben Wyatt's lack of understanding when it comes to the enthusiasm that surrounds Pawnee's little horse Li'l Sebastian. In the mockumentary format, he tells cameras over and over that he just doesn't get it, but he feigns excitement for the sake of his love Leslie Knope (Amy Poehler). The trait seems to carry over to Gregory on Abbott in the form of food, particularly pizza. There's a whole episode dedicated to the fact that Gregory isn't a fan of the cheezy cuisine, but the minute Janine (Quinta Brunson) invites him to go get some, he agrees with enthusiasm. This example is a little funny considering Ben Wyatt's favorite food is calzones. But if the food isn't selling you, then perhaps Gregory's lack of understanding of Philadelphia Flyers mascot Gritty will convince you. If these examples aren't the same then we don't know what is.
New to the Team
While Gregory's start at Abbott is covered in the series premiere, he's a newbie to the pre-existing group, which automatically classifies him as an outsider within the limits of the school. The same could be said of Ben when he and his pal Chris Traeger (Rob Lowe) come to Pawnee to work in City Hall alongside the different departments as auditors. Unlike Ben, Gregory is treated kinder by his colleagues from the beginning, whereas on Parks, Leslie and the team were stand-offish against Ben and Chris due to their potential threat to the town's local government.
Soft Spot for the Overachiever
If Gregory is the Ben Wyatt of Abbott, then Janine is the Leslie Knope. Sure, we're dying for the duo to get together like Ben and Leslie, but the proof is in the dynamic. Similar to Ben, who develops a soft spot for Leslie after seeing the care and consideration she puts into the town around her, her friends, and her family, Gregory is charmed by Janine's optimism in the face of adversity. Whether that adversity comes in the form of her colleagues' doubt or an unforeseen challenge in the classroom, her willingness to fall and get back up again hasn't gone unnoticed by Gregory.
Less Conventional Pastimes
In Parks and Rec, Ben enjoyed the nerdier things in life whether it was a Batman cosplay for Treat Yo' Self Day, an intense passion for Game of Thrones, or the creation of his fantasy board game The Cones of Dunshire. While we haven't seen Gregory much out of school, he's displayed an affinity for horticulture. The skill stems from his family's landscaping business, but his draw to it seems to be born out of obligation to protect plants from his incapable but well-intentioned co-workers.
The "Sane" One
When it comes to mockumentary-style sitcoms, there's always one character who gets to stare into the camera lens and be the sanest person in the room compared to their excitable counterparts. Gregory and Ben fit the bill when it comes to their respective series. Sure, they have their own wild moments, but in the vein of The Office's Jim Halpert (John Krasinski), they're the most chill person in a room or building filled with wildly different and unconventional coworkers.
So that takes us to the leading question, is Gregory Abbott Elementary's Ben Wyatt? These examples, above, would certainly hint at the possibility, but we want to hear from you. Let us know your thoughts in the comments section, below, and don't miss Abbott Elementary as it continues on ABC.
Abbott Elementary, Wednesdays, 9/8c, ABC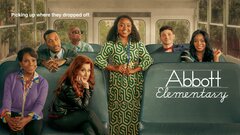 Powered by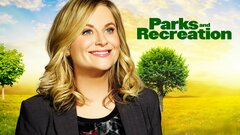 Powered by