Kevin O'Neal Dies: 'No Time for Sergeants' Actor & Ryan O'Neal's Brother Was 77
Kevin O'Neal, who appeared in The Fugitive, Gunsmoke, and The Twilight Zone and was the younger brother of actor Ryan O'Neal, has died. He was 77.
The news of Kevin's passing was revealed by his nephew Patrick O'Neal, Ryan O'Neal's son, who said he died overnight on Saturday, January 28, in his sleep in Thousand Oaks, California.
"My uncle passed in his sleep and didn't suffer for which we are thankful," Patrick wrote on Instagram alongside a slideshow of photos of Kevin and Ryan from their younger days. "Kevin had a wicked sense of humor, just like his older brother, and we have his stories to keep him in our hearts forever."
He continued, "When Kevin walked into a room you heard him before you saw him. That energy and personality is an old O'Neal trademark. Heaven better be ready for him!"
View this post on Instagram
Born Geoffrey Garrett O'Neal in Los Angeles, California, Kevin began his acting career in the early 1960s, appearing on series such as The Danny Thomas Show, The Donna Reed Show, and Wagon Train. One of his most memorable starring roles came in 1964 in the short-lived TV adaptation of No Time For Sergeants.
He continued to make appearances in a number of classic TV shows over the next decade, including Gunsmoke, The Fugitive, Bonanza, The Mod Squad, and many more. He even starred opposite Elvis Presley in the 1969 film The Trouble With Girls.
Kevin also featured in several movies with his older brother, including Love Story (1970), The Thief Who Came to Dinner (1973), and, perhaps his most memorable appearance of all in What's Up Doc? (1972), where he played a hapless delivery driver caught up in a car chase with Ryan and Barbra Streisand's characters. He retired from acting by the end of the 70s.
He is survived by his son Garrett; brother Ryan; niece Tatum; and nephews Griffin and Patrick.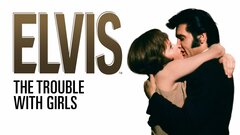 Powered by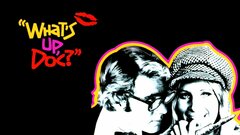 Powered by