Lisa Loring Dies After 'Massive Stroke': Original Wednesday Addams Actress Was 64
Lisa Loring, best known for playing the original on-screen Wednesday Addams on the mid-1960s sitcom The Addams Family, has died. She was 64.
The news of Loring's passing was revealed in a Facebook post from her close friend Laurie Jacobson, who said the actress was taken off life support on Saturday, January 28, after having suffered "a massive stroke" three days earlier.
"It is with great sadness that I report the death of our friend, Lisa Loring," Jacobson wrote on Sunday (January 29). "4 Days ago she suffered a massive stroke brought on by smoking and high blood pressure. She had been on life support for 3 days. Yesterday, her family made the difficult decision to remove it and she passed last night."
She continued, "[Loring] is embedded in the tapestry that is pop culture and in our hearts always as Wednesday Addams. Beautiful, kind, a loving mother, Lisa's legacy in the world of entertainment is huge. And the legacy for her family and friends — a wealth of humor, affection and love will long play in our memories. RIP, Lisa. Damn, girl…you were a ton of fun."
Born on February 16, 1958, on Kwajalein Atoll, Marshall Islands (a United Nations Trust Territory at the time), Loring grew up in Hawaii and later moved to Los Angeles with her mother. Her career in show business started with modeling at age three, followed by an appearance on an episode of Dr. Kildare in 1964.
Loring's breakthrough came as Wednesday Addams in the classic sitcom The Addams Family, based on Charles Addams' New Yorker cartoons. At six years old, she was the first actor to bring Wednesday to life in the original live-action adaptation, which ran for 64 episodes between 1964 and 1966.
The iconic character of Wednesday Addams has had a resurgence as of late, thanks to the new Netflix series starring Jenna Ortega. Loring's portrayal reentered the conversation after a dance sequence in the new series, which sees Ortega paying homage to Loring's Wednesday.
After The Addams Family, Loring went on to join the cast of the ABC sitcom The Pruitts of Southhampton. She also appeared on the likes of Fantasy Island, Barnaby Jones, The Girl from U.N.C.L.E., and The Phyllis Diller Show. From 1980 to 1983, she played the recurring role of Cricket Montgomery on the CBS soap opera As the World Turns.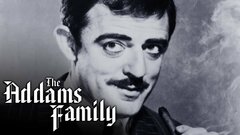 Powered by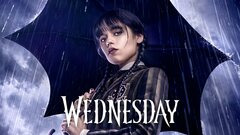 Powered by