'Sesame Street' Co-Creator Lloyd N. Morrisett Dies at 93
Sesame Street is bidding adieu to one of its own, as the children's series co-creator Lloyd N. Morrisett has died. The creative was 93 years old.
In a statement from fellow Sesame Street co-creator Joan Ganz Cooney, she said, "Without Lloyd Morrisett, there would be no Sesame Street. It was he who first came up with the notion of using television to teach preschoolers basic skills, such as letters and numbers. He was a trusted partner and loyal friend to me for over fifty years, and he will be sorely missed."
Sesame Workshop mourns the passing of our esteemed and beloved co-founder Lloyd N. Morrisett, PhD, who died at the age of 93. pic.twitter.com/I9cSez95Px

— Sesame Workshop (@SesameWorkshop) January 23, 2023
Along with co-creating one of television's longest-running children's programs, Morrisett was a Lifetime Honorary Trustee. He "leaves an outsized and indelible legacy among generations of children the world over, with Sesame Street only the most visible tribute to a lifetime of good work and lasting impact." Described as a "wise," "thoughtful," and "kind" leader of the Sesame Workshop for decades, Morrisett was fascinated by the power of technology and was always thinking of new ways to educate the show's audience, according to the Sesame Workshop's social page.
While he co-founded the Sesame Workshop, Morrisett also had his Ph.D. in experimental psychology, which he earned after attending Yale University following his time at Oberlin College. From there, he served as Vice President of the Carnegie Corporation of New York and of the Carnegie Foundation for the Advancement of Teaching.
Ultimately, he served as President of the John and Mary R. Markle Foundation, beginning in 1969 and through 1998. During his years with the foundation, Morrisett helped bring a communication and information technology program to fruition.
In 2019, Morrisett was honored at the Kennedy Center Honors alongside his Sesame Street coworkers as they rang in the program's 50th anniversary.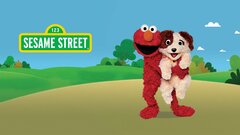 Powered by