'A Million Little Things' Boss & Cast Promise an 'Unbelievably Hopeful' Series Ending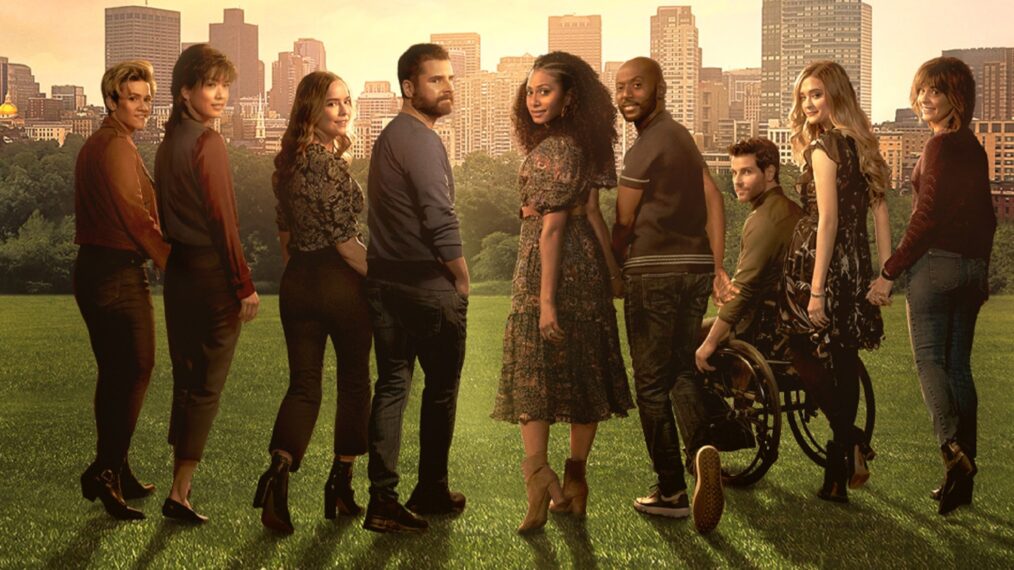 Even though A Million Little Things opened in 2018 with Boston businessman Jon Dixon (Ron Livingston) killing himself, series creator DJ Nash says his drama is about embracing what lies ahead. "I knew from the beginning how I wanted the story to end," says Nash, who'd previously worked on comedies such as Traffic Light, Up All Night, and Growing Up Fisher.
This deeply personal tale of the people impacted by Jon's suicide — not only his wife and children, but best buds Eddie (David Giuntoli), Gary (James Roday Rodriguez), and Rome (Romany Malco) and the ones they love — launched two years after This Is Us made it cool to cry and has leaned into the feels ever since.
A wry, emotional ensemble soap, the ABC series has explored mental and physical health, racism, sexual identity, addiction, and more. (The Emmys bestowed an honorary award on Things in 2019 for offering "television with a conscience.") Along the way, it also delivered joyful bursts of comedy and the warm-hug comfort of hanging with one's nearest and dearest. That is what fans can anticipate as the tight-knit crew wraps with Season 5. "The last scene," Nash reveals, "is unbelievably hopeful."
TV Guide Magazine asked him and a few cast members to preview what's in store for the show's beloved characters.
Gary and Maggie
After many ups, downs, breakups and crises, wiseass insurance actuary Gary Mendez and therapist-turned-radio host Maggie Bloom (Allison Miller) — who met in a breast cancer survivor's group — are expecting a baby. And like the parents-to-be, this bundle of joy will be a handful. "The baby shows up early [in the season] in a really, really fun way," says Nash, adding that the faithful friend group will step up even before diaper duty calls.
Gary's excitement at becoming a dad is tempered by a new cancer scare, however, and his übersupportive script is going to flip. "Gary is the person who's looked out for everyone," Nash says, noting how the character "probably tried to fill Jon's shoes" by stepping up for his late BFF's kids, Sophie (Lizzy Greene) and Danny (Chance Hurstfield). "I wanted to tell a story about Gary finally needing other people," Nash continues, alluding to coming events "where your friends are gonna show up to be amazing for you."
Eddie and Katherine
Nash says the final season will see ex-rocker Eddie Saville as "the best version of himself," lovingly co-parenting son Theo (Tristan Byon) and accepting ex-wife Katherine Kim's (Grace Park) sexual awakening. That's a long way from Season 1's Eddie, whose affair with Delilah (Stephanie Szostak), Jon's wife-then-widow, resulted in a pregnancy and the recovering musician looking back at the bottle. "He made extra-ordinarily destructive, selfish decisions," Giuntoli says. Paralyzed after a hit-and-run accident, Eddie now appears emotionally strong and set to meet Delilah's impending return from Europe with the daughter he hardly knows.
Love may loom as well: As Katherine grows closer to edgy tattoo artist Greta Strobe (Cameron Esposito), her ex could get a romantic do-over. "A person comes into Eddie's life in a substantial way," teases Nash. "How the friend group and Eddie navigate that [newcomer] is wild."
Delilah
Living in France since Season 4's start, Delilah Dixon, Jon's French-American widow, returns to Boston with her and Eddie's now-preschool-age daughter Charlie. Nash knows some fans shame Delilah for cutting and running, but he defends her choice to leave Sophie, now 19, and high schooler Danny, 15, behind to be group-parented by her friends. After all, she was spun out by her husband's suicide and felt major guilt for betraying Katherine. "Sometimes," Nash says, "you have to take care of you before you can take care of others." (The sandwich generation irony: Delilah went to France to care for her elderly father.) Series original Livingston returns too, in flashbacks that may reveal more about Delilah and Jon's relationship before his death.
Rome and Regina
Having traded his lens for a lesson plan, bighearted former documentary filmmaker Rome Howard continues to address his clinical depression while finding new contentment working with kids as a prep-school teacher. "Rome's theme," Malco explains, has been learning "to filter out the things that are destructive to his mental health" while nurturing what's best for it, including playing, as Nash says, "MVP" in support of his career-conscious foodie wife, Regina (Christina Moses). Often the graceful voice of logic amid the group's many messes, she is thrust into one of her own, which triggers better-person goals. "She has something happen to her on the food truck that opens her eyes to some realities of the world," Nash says. The experience feeds her desire to help others. And a fresh thread emerges when the Howards' foster son, Tyrell (Adam Swain), comes home from college with a surprise significant other. Hey, if it's not one thing, it's another. Or a million of them.
A Million Little Things, Season 5 Premiere, Wednesday, February 8, 10/9c, ABC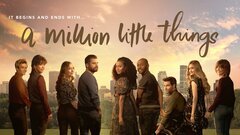 Powered by