Todd & Julie Chrisley Report to Begin Their Prison Sentences
Todd and Julie Chrisley are reporting to prison to begin serving their long-term sentences.
According to TMZ, the couple turned themselves over for lockup at two separate locations. Todd reportedly arrived at FPC Pensacola in Florida to start his 12-year stint at the minimum security prison camp. Meanwhile, his wife Julie arrived at the Lexington, Kentucky, located federal prison known as Federal Medical Center Lexington.
The reality stars who previously featured in USA Network's Chrisley Knows Best were sentenced at the end of November 2022, learning Todd would serve 12 years and Julie would be locked-up for seven years. In addition to their prison time, Julie and Todd will each serve 16 months of probation following the case where a jury found the couple guilty of tax evasion and bank fraud.
Caught falsifying documents to obtain millions of dollars in bank loans, Julie and Todd reportedly concealed millions from the IRS, which was made during their time on Chrisley Knows Best.
Along with Todd and Julie, their accountant Peter Tarantino was also found guilty of conspiracy to defraud the U.S. and willfully filing false tax returns. Compared to the Chrisleys, Tarantino will serve a small three years behind bars.
Following their sentencing in November, Julie and Todd attempted to appeal the ruling, but the judge denied their request, leading to their latest step in the legal process of reporting to prison.
Prior to their lockup, Julie rang in her 50th birthday with her family and received a sweet social media tribute from daughter Savannah Chrisley.
Let us know what you think of Todd and Julie Chrisley's sentencing in the comments section below, and stay tuned for any updates regarding the reality duo.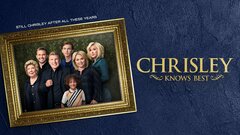 Powered by