'The Last of Us': How Cut Content From Games Will Make Its Way to HBO Show
HBO's The Last of Us, starring Pedro Pascal, Bella Ramsey, Gabriel Luna, Nick Offerman, and more, is set to debut on the network on January 15th and, according to critics, may very well be the greatest video game adaptation of all time.
Based upon the PlayStation exclusive and set 20 years after a deadly virus has destroyed modern civilization, two survivors, Joel and Ellie, must navigate killers and monsters on a trek across America.
However, according to franchise creator and co-showrunner Neil Druckmann, fans of the video game can expect to see a lot more than what the game has to offer. In an exclusive interview with TV Insider, Druckmann confirmed that some content cut from the original 2013 game would make its way into the series. When asked if any cut content from the previous installments of the game series would be implemented into the series, Druckmann replied: "Quite a few."
"When I first started working with [co-showrunner] Craig [Mazin], he did his research," said Druckmann. "He had a long laundry list of questions about the world, the factions, the characters, are there things we wrote that didn't make it into the game, and we had a bunch of conversations about all those things. Some of it was just half-realized ideas. And you know, we just kind of defined the world outside the boundaries of what the characters experience. And those led to really interesting conversations and eventual explorations of, like, 'Oh, let's really develop this whole other area over here that we didn't get to see in the game.'
"Other times, it was brand new ideas that Craig, having played the game, was inspired by and wanted to tell some new stories within this world. And other times were like stuff that I've written for either the another game or DLC that, for whatever reason, couldn't make it in. And when I presented it to Craig, like as the fan that he is, he like had wide-eyed. He was like, 'Oh my God, where can we fit it in? How can we get it in there? How can you dramatize it?' And those were always fun."
When asked where the inspiration to expand the story came from, Druckmann said:
"So you know, in the game, so much of it is about connecting the player with the player character, and we do that through uninterrupted sequences that you're playing [that's] putting you in a stressful situation where you have to make choices. But you're only seeing things through those characters' perspectives because if we jump away from them and give you a privileged view, it's like you're not those characters.
"With the TV show, we're not going for that kind of immersion, we're going for a different feel. And that really allowed us to unplug from Joel and Ellie and spend more time, for example, with Marlene. You get to see a conversation when Ellie first meets Marlene as far as she can remember, and like, what is that conversation like? Or when Marlene (Merle Dandridge) is talking to one of her lieutenants? What does that look like? And that enriches Marlene because you get to see more of her inner struggle. She has to sacrifice her own morality for this higher goal that she believes in, which in the game, we didn't get to see those moments.
"You just saw her whenever Joel saw her because you were playing as Joel, and then likewise with Kathleen, this antagonistic force that you fought against in the game, we get to humanize it, you get to see what they are about. Why did they bring down this quarantine zone? Why are they pursuing outsiders to such a degree? And then going forward with David (Scott Shepherd) and other characters really get to kind of expand the cast and show more of their struggles and what they're about outside of their interactions with Joel and Ellie."
The Last of Us, Premieres Sunday, January 15, 9/8c, HBO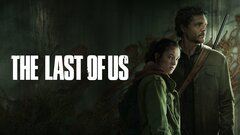 Powered by