Roush Review: 'The Last of Us' Transcends Its Video-Game Roots
You've seen it done many times before: in 28 Days Later (the rabid, and rapid, infected), The Road (a journey through a grim post-apocalypse), and certainly The Walking Dead (surviving ghouls and inhumanity at its worst), to name a few antecedents. But few have done it as well as The Last of Us, HBO's gripping, relentlessly brutal and unexpectedly moving nine-part horror thriller.
The greatest compliment this non-gamer can give the series is that I only sensed its origins as a high-end video game during moments when the body count became overwhelmingly, at times preposterously, high (OK, add World War Z to the list of echoes). Case in point: The harrowing premiere episode, set on a fateful day in 2003 when the world went to hell in the wake of a fast-spreading fungal infection that devours its host from within. (In the prologue, a scientist in 1968 predicts a doomsday scenario in which humanity becomes "billions of puppets with poisoned minds permanently fixed on one unifying goal: to spread the infection to every last human alive, by any means necessary.")
Fast forward 20 years and the story truly begins, with a much more intimate focus, following the gruff and mournful lone-wolf Joel (The Mandalorian's Pedro Pascal, who should never be hidden under a helmet) as he reluctantly escorts bratty, resentful teenage Ellie (fellow Game of Thrones alum, the remarkable Bella Ramsey) through a nightmare-scape of fungus-spreading monsters, oppressive military overlords and violent, unforgiving revolutionaries. Ellie may hold within her DNA the cure for humanity, but more immediately, she's a liability, a pain in the neck, a headache for Joel to endure.
The path is treacherous, as you'd expect, but even Joel eventually succumbs to Ellie's occasional childlike bursts of glee to be out in the open or experiencing her first car ride. And the poignant stories of those whose paths they cross — most memorably in the smartly cast third episode (January 29), starring Nick Offerman as a paranoid survivalist who allows interloper Murray Bartlett (The White Lotus) to enter his private world — linger far longer than the horror.
There are other strong supporting performances along the way, including by Fringe's Anna Torv, Yellowjackets' Melanie Lynskey, and Dances with Wolves' Graham Greene.
With game creator Neil Druckmann and Chernobyl screenwriter/showrunner Craig Mazin shaping this dark odyssey, The Last of Us transcends its origins to become an unusually affecting, at times heartbreaking, trek of terror, right up there with the early days of The Walking Dead.
The Last of Us, Series Premiere, Sunday, January 15, 9/8c, HBO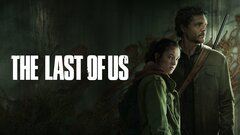 Powered by