'Criminal Minds: Evolution': Voit's Backstory, BAU's Breakthrough & Romance (RECAP)
True Conviction
Season 16 • Episode 6
[Warning: The below contains MAJOR spoilers for Criminal Minds: Evolution Season 16 Episode 6 "True Conviction."]
The Sicarius case takes a turn when Criminal Minds: Evolution returns from its midseason break — and fortunately (and unsurprisingly), that's not because the BAU loses any of its profilers.
In the aftermath of the explosion, not only do we get Voit's (Zach Gilford) backstory, but the FBI also begins figuring out just who it is they're after running this network of serial killers. Plus, as one of the team makes a connection, another might be losing her happiness. Read on for the highlights of the midseason premiere.
BAU 1, Sicarius 0?
After the rest of the team scrambles to reach JJ (AJ Cook) and Luke (Adam Rodriguez), caught up in the explosion in Sicarius' shipping container, they finally get their jet back (well, a new one, that is). Oh, it's so good to hear Prentiss (Paget Brewster) say "wheels up." JJ and Luke are quickly cleared by paramedics, and it's clear that Sicarius didn't want to kill them; he called twice to warn them to get out before the explosion because he doesn't want to wage full-on war with the FBI. That means he has to be close by (he is), and so the search begins.
They find Benjamin dead in a car, staged to be a suicide, but they know he's just a patsy (even if the DOJ wants to place all blame on him). Sicarius is smart and disciplined — he blew up the container because he knew his trophies inside would get him caught — and someone had to make him that way. But not everything burned: They have half a dozen stalker photos of a Maria Jones, whose DNA was not recovered in the container (the victims inside of which seem to have had their pain prolonged, as if the first was a rough draft). Her body was found over 20 years ago, and her boyfriend confessed to the murder. He's on death row.
However, some pieces don't add up, and it looks like she may be one of Sicarius' early victims, before he refined his methodology. But Maria's boyfriend, Silvio, refuses to talk, insisting what's done is done and even asking them to just let him die, leading them to wonder if he's Sicarius' trial run — death row instead of suicide, per his rules — and therefore there must be some sort of threat hanging over his head. Going through his cell, they find photos of a guy, and Tara (Aisha Tyler) uses her own experience — "I met this woman and she lit up my life. And I was so confused at first because I never thought my happily ever after was going to be with someone who is the same gender as me" — to get Silvio to admit that the guy was his boyfriend, something he couldn't be open about in the gang life. But he also thinks that if he dies, his boyfriend will be free and no longer in danger. And he refuses to talk.
And so Garcia (Kirsten Vangsness) uses facial rec to ID the boyfriend, Juan (and his new name), and they bring him in. Juan was with Silvio the night Maria disappeared, and there are photos to prove it.
Not only does the BAU manage to help Silvio before his execution, but thanks to a breakthrough from Garcia, they make progress on the Sicarius case as well. While out walking with Tyler (Ryan-James Hatanaka), she learns that his sister used to work on Oak Street … which once had a different name: Second Street. All the victims they've IDed have some sort of connection to a Second Street. That has to mean something to him. The BAU also figures out that he might have switched victim types with the second container — high-risk to low-risk, parents — before he knew there would be search parties, so it was a challenge. But he didn't want to risk a search in his own backyard, so they have to take another look at the first container.
And it's Rossi (Joe Mantegna) who realizes that Sicarius might be a parent, to explain the gaps between his kills. The cooling off periods might line up with his children's births, JJ says. He's a "father by day, serial killer by night," and that's why he's so disciplined. But it's through his family they'll catch him.
Who Is Voit?
Speaking of family, flashbacks reveal that Voit's uncle, Cyrus (Silas Weir Mitchell), took him in after his parents died. He kept him locked in a room at first, then let him out but taught him his rules — and how to kill without getting caught. A scar on Voit's back came from Maria, whom Cyrus had taken. She'd begged Voit to let her go and she wouldn't tell anyone, and he'd unchained her. She then stabbed him, and Cyrus came in and killed her.
Voit then decided to leave and took photos of girls, including Maria, from a drawer. Cyrus refused to let him go, and the two fought, with Voit choking his uncle but leaving him alive. It was smart, according to Cyrus, because the sheriff would know it was him if he'd killed him. But he knew his nephew would be back.
And Cyrus was right — sort of. In the present day, Voit returns to his uncle's cabin and admits that even after going to school, falling in love, getting married, and having kids, he can't get the place out of his head. "I'm still what you made me!" he tells Cyrus. "I could've had a chance, I could've been different." Cyrus disagrees: "Our vice is in our blood. Need I remind you of the real reason you came into my custody?" He also realizes that his nephew is Sicarius, but what he doesn't know is Voit's already killed him, slipping something into his IV. He's just there to watch him die, and it'll look like it was kidney failure.
"I always knew it. Family's what get you killed. You'll find that out soon enough," Cyrus warns. "That little family of yours, yeah, they'll find out too." And that leaves Voit with something to think about…
New Romance for Garcia?
After Tyler's sister's remains are identified, Garcia's worried about him being alone, and it turns out she's right to be: She has to bail him out after he gets into a fight at a bar with guy who recognized his photo from the news and called him a terrorist. Garcia works from home to keep an eye on him — but doesn't tell the others what's going on — and shares that she understands his pain. Thinking that getting answers would fill that hole of grief is something she gets; she felt it too, when her parents were killed by a drunk driver.
When Tyler goes to kiss her, Garcia quickly stands up, suggesting they go for a walk … but after she has the breakthrough about Second Street, thanks to a conversation with him, she kisses him before hurrying to the office. Wait, what about Luke?!
Tara's Relationship Runs Into Some Major Trouble
It turns out that the prosecutor for Maria's case was Rebecca (Nicole Pacent), Tara's girlfriend, who isn't happy she wasn't given a heads-up like she gave the BAU about Bailey (Nicholas D'Agosto). The case launched her career, got her elected DA, recruited by the DOJ, and is why she's one step from being the associate attorney general. Early on, to Rebecca, the BAU's theory about Sicarius and Maria's death sounds like it's just a conspiracy that could undermine her entire career. Tara's worried about losing everything if Silvio's put to death, but Rebecca warns her, "you're going to lose me." In her eyes, Silvio's guilty, and even though she knows how she feels about Tara, if she moves forward with it, it's over.
Still, when Tara later presents her with the proof that Silvio didn't kill Maria (the photos from Juan) and insists she knows that he's 100 percent innocent, Rebecca makes the call she needs to. The only problem? As a result, she's under review. "I have never not been on your side, but you couldn't be honest with me about what you needed, and that's not fair," Rebecca says. Tara asks if they can talk about it at home. "No," Rebecca says. "Because I'm not going home." And with that, she walks away. Is this the end of their relationship? We hope not!
Criminal Minds: Evolution, Thursdays, Paramount+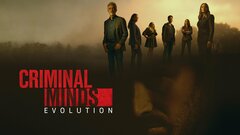 Powered by