Ask Matt: Pining for More 'Pines' & 'Wheel'
Welcome to the Q&A with TV critic — also known to some TV fans as their "TV therapist" — Matt Roush, who'll try to address whatever you love, loathe, are confused or frustrated or thrilled by in today's vast TV landscape. (We know background music is too loud, but there's always closed-captioning.)
One caution: This is a spoiler-free zone, so we won't be addressing upcoming storylines here unless it's already common knowledge. Please send your questions and comments to [email protected] and follow me on Twitter (@TVGMMattRoush). Look for Ask Matt columns on many Tuesdays and very occasional Fridays.
More Pines Please
Question: My Burning Question is: Will Prime Video bring us a Season 2 of their outstanding police drama Three Pines? Although I have read the Chief Inspector Gamache novels by Louise Penny, I wholly champion the added storyline re: missing Indigenous (First Peoples) women in Canada — an important issue. And Alfred Molina gives a thoughtful and nuanced performance as Gamache. — Meg W, Lexington, KY
Matt Roush: It may be too soon for Amazon to make the call on this, but as you know, there are plenty more Gamache books out there. Prime Video has done well with shows inspired by book series (Bosch, Reacher, Jack Ryan), so I'm hopeful as well that we'll see more of this memorable character.
The Wheel Goes Round, and Round …
Question: My husband and I love NBC's new game show, The Wheel. The host and creator, Michael McIntyre, is hilarious. He makes the show so much fun to watch. Plus it's fun to play along. Any news if NBC will pick it up for future airings/next season? — Melinda B
Matt Roush: No word yet. But shows like this and The Wall work well as fillers during slow periods (holidays, summer), so I wouldn't be surprised if they order another batch. But as we see from the next viewer, maybe it shouldn't air nightly because it could be perilously habit-forming.
Comment: Matt, I need your help. I have faithfully watched the two-week premiere of NBC's The Wheel, and now I can't stop myself from blurting out "One, two, three … Who will it be?" at any and all moments. It's stuck in my mind, worse than any earworm from Top 40 Radio this side of "Ooga-chucka, ooga ooga ooga-chucka!" We finally took to muting the show when it was time for Michael McIntyre to spring it on us … and we wound up saying it ourselves! Any suggestions? — RJ
Matt Roush: Hitting "mute" would have been my first response as well. I'm afraid you just may have an incurable addiction to cheese. (As in "cheesy.")
A Dangerous Precedent
Question: According to TV Guide Magazine, the season finale of Dangerous Liaisons was scheduled to air on January 1. Not only didn't it air, but Starz removed all of the episodes from its On Demand service. I contacted Starz, but they simply replied that they vary content often! I know the series has been canceled, but shouldn't loyal viewers be able to complete a show they began? — Lynn M, Hawthorne, NJ
Matt Roush: The series finale did air, but a week earlier than originally scheduled, on Dec. 25 — and I imagine few were looking for it on Christmas night. And then the show was quickly, and unceremoniously, removed from the On Demand and streaming platforms. The impetus for this appears to be all financially, not creatively, motivated, with other networks and streamers (including HBO Max and AMC) slashing inventory as well in an unprecedented way to cut costs incurred from licensing, even canceling shows in production or post-production to get year-end tax write-offs as the industry goes through more economic upheaval. (In the case of Starz, owner Lionsgate is looking to spin off the channel from its studio business and is looking to keep costs under control.)
Dangerous Liaisons had been renewed for a second season before the first even premiered, but it didn't attract the audience they'd hoped, and all of these external factors didn't help. I can't remember a time when shows were just erased from the On Demand or streaming platform so quickly, or to have so many shows removed from the pipeline even after they'd been filmed. These are obviously tough times in the TV biz, and it's particularly unfortunate when a viewer isn't given the chance to finish a series when it's pulled so abruptly at this time of year.
A Ghost on Wheels
Question: Here's a totally random plot thread that just keeps tugging at my brain. I know that the world of Ghosts is fictional and that the characters within the story are not real. But within the world of the story, they are. And I can't stop thinking about the storyline with the new ghost, Jessica, being bound to the car. We know from the ghosts we've seen on the show before that they are tied to the property, not the house. So, for example, if the house itself were to burn down, they would still be there and would live in or on whatever replacement structure was eventually built there. At least Sass and Thor, and probably Isaac too, have been dead long enough to have predated the actual house. Because Jessica is bound to the car, what happens to her spirit if the car gets totaled? The lifespan of a car is far less than the eternity that the ghosts are spending here, so it seems like she'll have to face this eventually. — Jake
Matt Roush: There's such a thing as overthinking a show — and I would warn against that to get the most enjoyment out of a delightful series like Ghosts. In the case of Jessica (Nichole Sakura), I imagine that if the car were to be destroyed, this would be the perfect occasion for her to be (in the series' lexicon) "sucked off" to the actual hereafter.
Sashaying Away to MTV
Question: I was just wondering if you might have any insight as to why RuPaul's Drag Race was moved to MTV this season? — Mark W
Matt Roush: This latest move from VH1, where it aired the last six seasons, seems to be motivated by branding, as the Drag Race franchise continues its global expansion with new spinoffs in Brazil, Germany, and Mexico airing on MTV (and streaming on Paramount+) in those territories. It just makes sense that a show this successful would eventually end up on the main channel.
Not a Kindred Spirit
Comment: I first read Kindred about 15 years ago and it instantly became one of my all-time favorite books. I have long anticipated what a screen version would be like. While I admit that I brought emotional baggage with me to the recent FX/Hulu series, I also understand that it wasn't going to be just like the book and was open to the idea of an adaptation. However, I just don't think that this adaptation was very good, and the significant changes that showrunner Brandon Jacob-Jenkins chose to make just didn't work. Mallori Johnson as Dana seems really talented, but the material she was given just didn't work for me. Although culture shock is certainly a major part of the premise's appeal, the novel portrayed Dana as a smart, resourceful, and thoughtful character. In the show, Dana doesn't feel that smart and makes several arrogant, stupid decisions that only service to further some stupid new storyline. Kevin doesn't feel like the Kevin from the book at all, and his utter ineptness makes him seem like the punchline of an unfunny joke far too many times. The book presented the compelling idea of watching Dana adapt her present-day knowledge and perspective to survive in the past. It wasn't interesting to watch Dana and Kevin act like idiots, and I didn't feel a strong connection between their characters or that I should want them to be together.
Everything else was just dull. The decision to make the show open-ended, and adding so much extra to do that, dried out the propulsive excitement of the book. The added mystery involving Dana's mother doesn't add anything to a story that was never really about lore in the first place. Watching Dana adjust to plantation life should be full of drama, but everything here just felt manufactured and bland. I never felt like she was really in danger. But the greatly expanded present-day narrative is even less effective. I understand that changes are necessary when adapting something to another medium, but the version being presented here just isn't compelling. I can't recall the last time I was so disappointed in a series. What are your thoughts? – JL
Matt Roush: I tend to agree. I came late to reading Kindred (and now want to explore the world of Octavia E. Butler more fully), and if the series draws more people to the book, that would be a plus. But what surprised me about the novel was how compact and taut it was, the very opposite of this languorous, open-ended series. And reconceiving Kevin (in the book her husband in a mixed-race marriage in 1976) as basically a new acquaintance and hook-up, often played for doofus fish-out-of-water laughs, sapped much of the novel's emotional tension. The premise of a modern Black woman time-traveling back to the slavery era is undeniably compelling, but I look at Kindred as a rare misfire for FX. This should have been a limited series, and I'm not surprised we haven't heard word of an early renewal yet.
That's all for now. We can't do this without your participation, so please keep sending questions and comments about TV to [email protected] or shoot me a line on Twitter @TVGMMattRoush. (Please include a first name with your question.)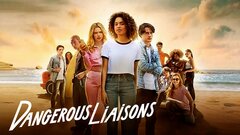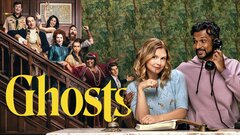 Ghosts
where to stream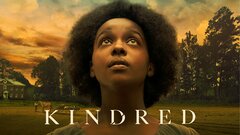 Kindred
where to stream