Bernard Kalb: Veteran TV Journalist and 'Reliable Sources' Co-Host Dies at 100
Veteran television journalist Bernard Kalb, who worked for the likes of CBS, CNN, and NBC over his six-decade career, has died. He was 100.
As reported by The Washington Post, Kalb passed away on Sunday, January 8, at his home in North Bethesda, Maryland, following complications from a fall he suffered on January 2.
Born in New York City on February 4, 1922, Kalb began his career in the 1940s, working at the New York Times after serving in the Army at the end of the Second World War. He later made the transition to TV, where he became a correspondent for CBS News, and later NBC News, where he primarily covered foreign affairs.
Kalb's journalistic career took a break in 1984 when he was appointed the Assistant Secretary of State for Public Affairs during Ronald Regan's tenure as U.S. president. He would quit the position just two years later to protest the "disinformation program" conducted by the Reagan Administration against Libya's Muammar Gaddafi.
He returned to TV in the 1990s, becoming the founding co-host of CNN's Reliable Sources, the Sunday morning talk show that aired on the news network from 1992 to 2022. Kalb served as co-host on the long-running program until 1998.
Kalb also appeared on the likes of CBS Evening News with Walter Cronkite, CBS News Sunday Morning, The Bob Braun Show, Bicentennial Minutes, and Scarborough Country. He also co-authored books with his brother Marvin Kalb, including a biography on Henry Kissinger and a novel about the collapse of Saigon.
In his later career, Kalb worked as a lecturer and moderator in the U.S. and abroad, sharing his insight and knowledge of U.S. foreign policy and the media.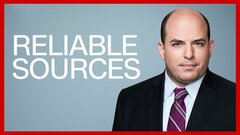 Powered by