Prince Harry's TV Interview Schedule: All You Need to Know
Prince Harry is set to release his highly-anticipated memoir Spare on Tuesday, January 10, and in anticipation of the book's arrival, he's embarking on a press tour that includes multiple TV appearances and interviews.
Whether it's late-night television, classic newsmagazine fare, or morning engagements, the Duke of Sussex is covering all of his TV bases in the days ahead. To keep everything in order, we've rounded up the schedule of his TV press commitments, below. Scroll through for a glimpse into the schedule, and stay tuned for any possible updates.
60 Minutes (Sunday, January 8, 7:30/6:30c, CBS)

As previously announced, Prince Harry will sit down with Anderson Cooper for CBS's 60 Minutes in his first televised interview about the book on Sunday, January 8. Teased in several clips, the conversation will explore Prince Harry's relationship with his father King Charles, and brother Prince William, as well as his altered outlook on the world after falling in love with Meghan Markle.
Good Morning America (Monday, January 9, 7am/6c, ABC)
ABC's Good Morning America is also getting in on the press circuit as co-anchor Michael Strahan will chat with the prince in a wide-ranging one-on-one interview, a portion of which will air during the morning broadcast. Additional footage will be available to stream that same day beginning at 8:30/7:30c on ABC News Live via Hulu through the form of a half-hour special. Together, Strahan and the Duke of Sussex will discuss how Princess Diana would feel about the rift between her sons, whether he wants to reconcile with the Royal family, and the pressure of the tabloids.
The Late Show with Stephen Colbert (Tuesday, January 10, 11:35/10:35c, CBS)
In an exclusive late-night guest appearance, Prince Harry will join Stephen Colbert in conversation to discuss his new memoir on the day of its release. It will be the Duke of Sussex's first visit to The Late Show, giving the husband, father, humanitarian, and mental wellness advocate a new platform. Currently, Prince Harry is the only guest listed for this episode with Ingrid Andress billed as a guest performer.
Let us know if you'll be tuning into any of Prince Harry's televised interviews in the comments section, below.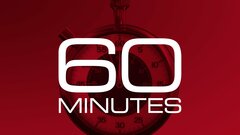 Powered by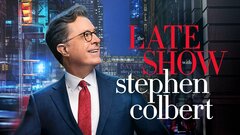 Powered by