Tamera Mowry-Housley on Where She Hopes 'Sister, Sister' Twins Would Be Today
It's hard to believe that classic sitcom Sister, Sister was once on the chopping block. It could have easily fizzled out when the show got axed by ABC after two seasons in 1995. The comedy that launched the careers of Tia and Tamera Mowry started in the TGIF lineup before being shuffled along.
A new network called The WB would save the series. Execs saw something in the story of twins separated at birth and reunited after 14 years alongside their adoptive parents Lisa Landry (Jackée Harry) and Ray Campbell (Tim Reid).
Now Tamera Mowry-Housley, who these days is married with children of her own, remembers how daunting it felt as a teenager starring on the show. The comedy went on to have 119 episodes over the course of six seasons. Not to mention multiple Kids' Choice and NAACP Image Awards.
"I feel so honored and blessed to have had that opportunity," Mowry-Housley told TV Insider. "And also to hear the likes of Keke Palmer and Yara Shahidi say, 'Your show inspired me to be an actress today. I saw a girl who had my hair. I saw a woman of color on TV. The coolest thing about Keke and Yara is our show was already [rerunning] on Disney Channel when they were growing up."
Thanks to syndication and now streaming, the beloved series continues to welcome new audiences. Along with her sis, Mowry-Housley has enjoyed a successful career in all facets of entertainment. Yet not a day goes by the 44-year-old isn't asked about Sister, Sister. The star is proud of the show's lasting impact.
"It still resonates with the characters and the family, life lessons," she said. "I realized Sister, Sister was something special when we were canceled from ABC and thought the show was done. I was devastated. I had so much fun. When The WB wanted to pick us up, I can remember asking what the hell was The WB. When someone says The WB, I feel old."
When pretty much every top show from this era dusted off in the world of reboots and revivals, Sister, Sister remains a holdout. A few times over the years it seemed fans possibly hadn't heard the last, "Go home, Roger." For Mowry-Housley, it's all about timing. Adding, "[Tia's] booked. I'm booked." That doesn't mean she hasn't given a story some thought.
"For one I know they would be together. I know they would be happy with whatever they are doing," she said. "I know that those two girls would never settle. Tia's character was the studious one. I think it would be cool to see them swap.
She continues: "It would be nice to see Tia Landry kind of something like a photographer for National Geographic or something like that. Tamara Campbell was like the wild, crazy one. I would love to see her as this amazing stay-at-home mom. Someone who just wanted to quit everything and be there for her kids. Just do a fun little swap, giving people moments you wouldn't think happened to the characters."
The Dr. Seuss Baking Challenge host knows whatever direction a potential Sister, Sister revival takes, it would need to be a delicate balance. A way to appeal to a broader audience with the show exploring themes based on the world the two are living in today.
"I mean we're in our 40s now. I'd love to see them a little more sophisticated, raw and real. At the same time, you don't want to be too real and raw that viewers can't watch it," Mowry-Housley explained. "Of course, I would like them to tackle real issues. It's interesting we're still talking about race. We were talking about race when we were doing the show, too. I would love to talk about raising kids now where social media kind of dictates everything. Bullying, social media bullying, I would like to see that explored. Being mixed race, how to handle that in this day and age? So many things that we can tackle."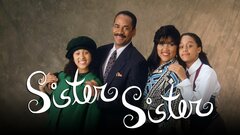 Powered by