Roush Review: 'Emerald City' a Revisionist Oz, 'One Day at a Time' a Reborn Sitcom
NOT IN KANSAS ANYMORE
There's no place like Westeros. And boy, does NBC's Emerald City want to play that game of thrones.
Forget rainbows: This revisionist twist on the Oz fables takes us somewhere over the top, into a chaotic land of disenchantment, where a war is brewing between a magic-loathing wizard (Vincent D'Onofrio, in a pompous performance best described as canned ham) and competing armies of witches. Glinda (Joely Richardson) is the new Cersei, by the way. And Toto is a police dog.
RELATED: Emerald City brings Sex, Torture and Death to The Land of Oz
So is this a good show or a bad show? Visually, it's a trip, with flying-monkey robot drones and stone giants hovering over Oz. But pity poor Dorothy (a glum Adria Arjona), a 20-year-old nurse blown from Kansas into this confusing and off-putting realm, as she sullenly tries to make sense of it all in hopes of keeping the peace.
It probably helps to be acquainted with the L. Frank Baum mythology—one gender-nonspecific hero in particular is quite intriguing—but Emerald City's ambitious pretentions of being the next great adult dark fantasy keep colliding with a childish, clumsy tendency toward unpleasant shock value. Take me home, please.
Emerald City premieres Friday, Jan. 6, 9/8c, on NBC (2-hour opener)
---
A NEW DAY
"I'm a total badass. How are you missing this?" crows Justina Machado (Six Feet Under), who lives up to her billing as the single-mom heroine of TV's latest reboot—this time more of a reimagining and makeover, of Norman Lear's 1970s classic One Day at a Time for Netflix, now with a decidedly salsa-inflected style (and a theme song now interpreted by Gloria Estefan).
I remember admiring the spunk of Bonnie Franklin as Ann Romano in the original series, in part because she was raising her kids in Indianapolis in my home state, rarely depicted on TV in those days. But the terrific Machado takes it to a new level. Proudly outspoken, harried and warm, Machado's Penelope has literally been through the wars. A Cuban-American Army veteran with the scars to prove it, she's estranged from her husband and raising two kids, this time a daughter and son: Elena (Isabella Gomez), a 15-year-old crusader, and more typically adolescent 12-year-old Alex (Marcel Ruiz). Adding to the spice is Penelope's live-in mom, Lydia (scene stealer supreme Rita Moreno), an undimmed spitfire of a Cuban-born Golden Girl who's the new Day's best invention.
RELATED: Norman Lear and Rita Moreno Reboot One Day at a Time for a New Generation
The worst: turning landlord Schneider (Todd Grinnell) into a goofball trust-fund metrosexual who often just looks creepy hanging out in their Echo Park apartment in Los Angeles. Penelope's workplace setting, the office of a nebbish doctor played by sitcom vet Stephen Tobolowsky, makes for easy laughs, and the sitcom rhythms at times feel archaic, but for the most part, One Day at a Time displays the classic Norman Lear formula—hard jokes amid the hard knocks of real life—with grit and panache, and this show's rebirth feels newly relevant.
When it tackles tough issues like sexism, immigration and faith—as well as PSTD and Veterans' Affairs (one episode has Penelope on eternal hold waiting to connect with a case worker)—this is as pungent as TV's current standard-bearer, CBS's Mom, and just as memorable.
The first season of One Day at a Time (13 episodes) premieres Friday, Jan. 6, on Netflix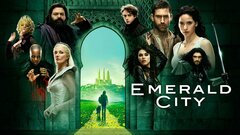 Powered by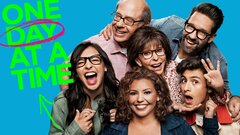 Powered by