Norman Lear and Rita Moreno Reboot 'One Day at a Time' for a New Generation
It's so retro it's radical. The great producer and political activist Norman Lear strolls onto the set of One Day at a Time—the new Latino-flavored reboot of his hit 1975–84 sitcom—and unobtrusively takes a seat as the cast gathers to read the script of the season finale. This Netflix series, starring Justina Machado (Queen of the South) as a Cuban-American single mom struggling to raise two kids in Los Angeles, is being shot old-school style with three cameras in front of a live audience. And, unlike so many of today's frantically paced, edited-to-death comedies, this one has scenes (some running 20 minutes uninterrupted) that are allowed to linger and breathe and reveal true depth of character. It's theater on film and Lear, one of the show's executive producers, wouldn't have it any other way. As he listens intently to the actors—the episode is about a kooky yet wildly dramatic quinceañera celebration—all eyes dart in his direction, not just looking for approval but also because, well, it's just so damn incredible to be in the same room with one of the true giants of the TV business.
"I grew up watching and loving so many of Norman's big shows: All in the Family, The Jeffersons, Good Times," says Machado, whose character, Penelope Alvarez, is an Afghanistan war vet turned medical professional. "But I never imagined he'd come back to sitcoms and that I'd get a chance to work with him. It's completely unbelievable."
RELATED: Netflix Orders a One Day at a Time Latino Remake, Starring Rita Moreno
Oscar winner Rita Moreno, who costars as Penelope's hyper-opinionated immigrant mom, Lydia, is just as overwhelmed. She's 85, Lear is 94, yet they've not worked together until now. "I figured our trains were destined never to meet at the same station, and that was a very great disappointment to me," Moreno says. "And now look at us—two old farts having the time of our lives making this crazy TV show!"
As blocking rehearsal begins, Lear, sporting his trademark fisherman's hat, heads spryly off to lunch (he pretty much lives on salad), where he calmly states he doesn't give a hoot whether or not the critics respond favorably to his redo. "It's nice to have the validation, but if I really like the work we're doing here—and I very much do—then my mind won't be changed by anyone else's opinion," Lear says. Nor is he one to hang on to past triumphs. "I'm not interested in the '70s and the '80s," he notes. "I'm only interested in the right-nows."
Thus, the new One Day at a Time will go places the original didn't or couldn't, tackling sexism in the workplace, the use of antidepressants and the failures of the Veterans Administration. Instead of two girls, Penelope has a teenage daughter, Elena (Isabella Gomez), a budding lesbian, and an adolescent, tech-geek son, Alex (Marcel Ruiz). Penelope's ex-husband and fellow war vet, Victor (James Martinez), is also in the picture, though his PTSD makes him a distant and often difficult presence.
But one thing oddly remains the same. The '70s version, starring Bonnie Franklin as divorcée Ann Romano, was groundbreaking in its depiction of a hubby-less mom. Now, alas, that's no biggie in mainstream America. "But it is still so in the Hispanic culture," says exec producer Gloria Calderon Kellett (How I Met Your Mother), a first-generation Cuban-American who co-created this series with Mike Royce (Everybody Loves Raymond). "Divorce is still frowned upon by our people. There's always that pressure for a couple to remain married no matter what and to basically die together. Well, that's not life!"
This is a show, adds Machado, "that is here to give you hope, to help you see that all families—no matter what ethnicity or what their troubles may be—are pretty much the same. It's cathartic and raw and authentic. Guaranteed, you will relate."
One Day at a Time, Premieres Friday, Jan. 6, Netflix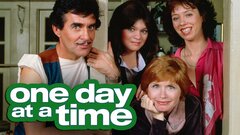 Powered by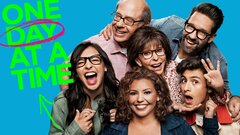 Powered by