Leslie Jordan Dies: 'Will & Grace' & 'Call Me Kat' Star Was 67
Leslie Jordan has died at the age of 67. The beloved actor and comedian reportedly died while driving his car on the morning of Monday, October 24 in Hollywood, California.
Law enforcement told TMZ they suspect Jordan experienced a medical emergency while driving before his car crashed into the side of a building.
The Emmy-winning star was beloved for his roles on Will & Grace, American Horror Story, Call Me Kat, Hearts Afire, and more. He became even more popular during the COVID-19 pandemic with his comedic Instagram videos that frequently started with him asking, "Well, s**t, what are y'all doing?" in his southern drawl. His Instagram following jumped from 50,000 to 5.8 million during that time.
Jordan was openly gay for much of his decades-long career and played a string of delightfully queer characters throughout his time on screen. He was brought on as a narrator for an episode of Discovery+'s The Book of Queer in 2022, a musical comedy documentary series tracking LGBTQ+ history. And his being out and proud on the small screen and in public life served as an inspiration for many in the LGBTQ+ community. Jordan paid it forward to his community as well. During the AIDS epidemic, he got involved in AIDS Project Los Angeles (APLA) as a buddy and food delivery person for Project Angel Food.
Call Me Kat is currently in season. Season 3 premiered September 29 on Fox. Jordan and co-star Cheyenne Jackson chatted about Season 2 back in February 2022, dishing on working with Swoosie Kurtz.
"Leslie and Swoosie together, it is my favorite, favorite thing. I hope they write more and more and more. It just works," Jackson gushed of his co-star.
Jordan's Phil and Kurtz's Sheila went on a revenge vacation together in Season 2. The aim was to run up Sheila's cheating husband's credit card. Jordan joked about the bit to TV Insider, saying "I told Swoosie right after that scene, 'You know, we're like a couple of old vaudevillians. We're hoofin' it!'"
The moment became more sincere, going on to touch on what it's like to get older. "To have them write something that touching and that sweet about growing old and what it's like — twice I forgot my line 'cause I was just so enthralled with her, I forgot it was my turn to speak!"
"It really made me cry," he added. "It's just God's gift to be able to work with her, and Cheyenne, and Kyla, and Mayim, and Julian, and Chris."
Jordan will be seen in Call Me Kat's next episode, airing Thursday, October 27 at 9:30/8:30c on Fox.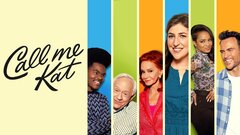 Powered by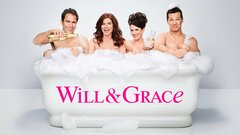 Powered by