Ask Matt: 'Voice' Coaches' Wardrobe, a Hollywood Landmark, 'Rookie' Pros & Cons
Welcome to the Q&A with TV critic — also known to some TV fans as their "TV therapist" — Matt Roush, who'll try to address whatever you love, loathe, are confused or frustrated or thrilled by in today's vast TV landscape. (We know background music is too loud, but there's always closed-captioning.)
One caution: This is a spoiler-free zone, so we won't be addressing upcoming storylines here unless it's already common knowledge. Please send your questions and comments to [email protected] and follow me on Twitter (@TVGMMattRoush). Look for Ask Matt columns on many Tuesdays and some Fridays.
Clothes Make the Coach
Question: I would like to know why the coaches on The Voice do not change their clothes during the auditions. I did some research and found out the auditions take at least a week to film. Why would they have the same clothes on? — Cindy
Matt Roush: I hear this a lot about The Voice and similar TV talent shows, and the answer is simple. It's about editing and continuity, and because the acts aren't always shown in the order they're filmed, the wardrobe on the coaches/judges/experts often stays the same so it doesn't look like they're always changing clothes between acts.
Order the Sanddabs
Question: I recently saw a scene in Hulu's Reboot set in a restaurant with lush red leather booths, focusing on a very elderly waiter who slowly shuffles around the restaurant. This was identical to a recurring gag in Netflix's The Kominsky Method. Is this an homage to a real person who is/was a waiter or to a favorite L.A. watering hole well-known to those in the entertainment industry? — Tom T
Matt Roush: Good catch. I can't pinpoint a single waiter, but these scenes — especially prominent in The Kominsky Method — are salutes to the legendary Musso & Frank Grill on Hollywood Boulevard, an institution for a century. Many of its staff are celebrated for their longevity (though not as far back as 1919). You may also have noticed the interior when Quentin Tarantino shot scenes there for Once Upon a Time in Hollywood.
Debating the Rookie Spinoff
Comment: I enjoyed The Rookie: Feds so much that I didn't want it to end, just like Endgame last season and before that The Big Leap. It is so aggravating that reality shows and game shows prevail over good shows. Maybe we need more public broadcasting stations. — Arlene, Denver
Matt Roush: I think you mean more commercial broadcast networks, because public broadcasting (PBS) and a show like The Rookie: Feds live in separate worlds. That said, my recent mailbag indicates that those who've checked out the new Rookie spinoff are anything but neutral. For instance:
Comment: Is The Rookie: Feds supposed to be a comedy?? No new agent, or basically any agent, would ever act like her. Newbies just toe the line and do what they're told and learn every day. I watched the first episode and that's it for me. — John J
Matt Roush: I think it's fair to say that if you're looking for a realistic FBI drama, this wouldn't be your first choice. Niecy Nash is mostly known for comic and over-the-top performances (though she's capable of effective dramatic turns — see Dahmer), so I wouldn't expect much subtlety here. Much of the mail I've received about the series to date focus on her wardrobe and edges too close to body shaming for my taste, so I'm not going to go there.
Lock Up The Rookie's Big Bad
Comment: I don't know about anybody else, but I am getting quite tired of the Rosalind Dyer story on The Rookie. Her story is not something we need someone to get the idea to emulate. We don't need to hear about this nut case any longer and I hope the next time the writers of The Rookie decide to bring her back, I look forward to John Nolan (Nathan Fillion) or any other member of the group putting her away permanently. Especially since there is a possible serial killer in Stockton, CA at this time. Police shows, which I watch, have enough scary stories, we don't need this one any longer. — Donna
Matt Roush: Maybe you'll get your wish sooner than later, because Rosalind is back this week and badder than ever. ABC's storyline description says she "returns with a vengeance, and Bailey's life is left hanging in the balance. With a ticking clock, the LAPD and the FBI join forces, and Officer John Nolan is forced to make a deadly decision after a harrowing ultimatum." Sounds like something big is going down, and while I've read the producers speaking enthusiastically about this Moriarty-like nemesis, there really are only so many times they should tap this diabolical wellspring.
Parting Was Not-So-Sweet Sorrow
Comment: That was a really lame write-out of Freema Agyeman (Dr. Helen Sharpe) on New Amsterdam. We are encouraged by Max's relationship with Dr. Wilder, but most of us just don't care anymore. Also, the subject matter of last week's episode was too upsetting and painful. Our dedicated medical crew dashed to the rocks of despair again. — Sandra R
Matt Roush: I've found that medical shows (Grey's Anatomy, The Good Doctor, back to ER) have an unusually hard time writing satisfying exits for major characters, especially love interests, without killing them off. Helen's abrupt departure, cruelly leaving Max at the altar, was a particularly glaring case, though I agree that Dr. Wilder (Sandra Mae Frank) is filling the void nicely as a fresh new foil. As for the existential angst over that child-bride storyline, maybe that's one of the reasons why Max (Ryan Eggold) is mandating a personal health day for everyone this week. They could all use a lift.
The Sky's the Limit for Reba
Comment: How exciting to see my favorite country singer Reba McEntire playing a totally out-of-character part on ABC's Big Sky, plus we get to hear her sing! I have to admit I quit watching Big Sky last season, as it was getting very old very fast. Big Sky's comin' back! — Terri G, Simi Valley, CA
Matt Roush: As stunt casting goes, this is a doozy and it does seem to have revived the series, which I agree hit the wall last season with overextended storylines (especially the one involving the kids) that felt like they were never going to reach a conclusion. This mystery involving Sunny (McEntire) and her outfitting operation is fresh and borrows from one of the better C.J. Box books, so for as long as it lasts, I'm on board as well. Reba's a treasure and it's fun watching her play against type. Though she is forever sunny.
And Finally …
Question: My husband and I were riveted by the show Leonardo on The CW. The costumes, dialogue, and complex, endearing characters were just amazing. We looked forward to every episode. I saw in TV Guide Magazine that the last episode was called the "series finale." Was it always intended as a single season or will there be another season? We would love to see these characters again! — Maureen G, Nashville
Matt Roush: Leonardo was billed as a limited series, though there are reports that a second season has been ordered. The CW hasn't committed to picking the show up yet should it return, but this is the direction the network is headed (inexpensive international acquisitions relative to producing their own costly dramas), so it's possible you'll see more of this historical drama on The CW someday — or possibly some other platform.
That's all for now. We can't do this without your participation, so please keep sending questions and comments about TV to [email protected] or shoot me a line on Twitter @TVGMMattRoush. (Please include a first name with your question.)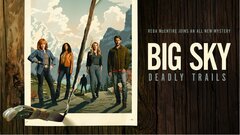 Big Sky
where to stream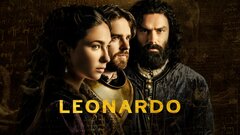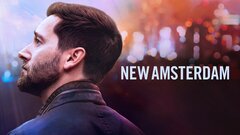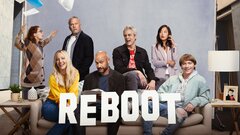 Reboot
where to stream