Ask Matt: Searching for Stanley Tucci
Welcome to the Q&A with TV critic — also known to some TV fans as their "TV therapist" — Matt Roush, who'll try to address whatever you love, loathe, are confused or frustrated or thrilled by in today's vast TV landscape. (We know background music is too loud, but there's always closed-captioning.)
One caution: This is a spoiler-free zone, so we won't be addressing upcoming storylines here unless it's already common knowledge. Please send your questions and comments to [email protected] (or use the form at the end of the column) and follow me on Twitter (@TVGMMattRoush). Look for Ask Matt columns on many Tuesdays and some Fridays.
Where in the World Is Stanley Tucci?
Question: Whatever happened to Stanley Tucci: Searching for Italy on CNN? I loved that series. — Linda B
Matt Roush: You're not alone. The sumptuous Emmy-nominated series for food and travel lovers will be back this fall. The second season was split into two, with four episodes airing in May and the next batch of four currently set for October. If you're thirsting for a replay, all of the episodes from Season 1 and the first half of Season 2 are streaming on discovery+ as part of the newly launched CNN Originals hub.
To Hang or Not to Hang
Comment: In your Aug. 9 column regarding the Tom Swift cancellation, you stated: "If producers aren't already guaranteed a next season, they should take pains to craft a satisfying season-ending." The only problem with that is that as some shows have found out, even "guaranteed next seasons" are apparently no longer guaranteed anymore, when renewals have been retracted amongst ownership and top brass changes. The cliffhanger ending certainly had its heyday and was used to good effect, but with all the options now, I think those days are over and viewers much prefer somewhat tidy endings, in the event of those unexpected cancellations. — Stephanie
Matt Roush: I tend to agree. And you make a good point about the volatile state of the industry, where shows that once felt safe might face a more uncertain future on any platform — streaming as well as broadcast — when corporate winds blow the wrong way. I've long felt that cliffhangers are an overdone device, and when they backfire, as it did here, they end up in the "pet peeve" category.
Wanting More Evil
Question: Why was Evil only 10 episodes this season and not 13 episodes like previous seasons? — Shawna
Matt Roush: Like you, I want as much of this show as I can get, but 10 episodes is pretty much the streaming norm these days, which with few exceptions applies to Paramount+ originals — including another CBS transplant, SEAL Team, which just announced that its upcoming season in September will be only 10 episodes (a far cry from 20-22 a season on CBS). Also, Evil's creators were doing double duty overseeing the final season of The Good Fight (also 10 episodes) that starts next month, so from their perspective, churning out fewer episodes was most likely a blessing. In the case of Evil, each of those 10 episodes was a creepy gem, so being a proponent of the "less can be more" philosophy, I'm not complaining. Next season can't arrive fast enough.
Say It Ain't So, Joe!
Question: Aargh! I just found out there may not be a Season 2 for Joe Pickett (which I enjoyed watching on Paramount+) because Spectrum Originals is being shut down. I am hoping you see a future for this gem of a series on Paramount+ or another streamer in your crystal ball. It's way better than Big Sky and closer to the books. — Cathi
Matt Roush: I wouldn't worry. The industry trades have reported that the shutdown will be gradual and some shows already in the Spectrum pipeline are likely to stay in play. This includes Joe Pickett, which also has a distribution deal with Paramount+, so one way or another, we'll almost surely get to see more of this series, which I agree is the best TV adaptation to date of C.J. Box's terrific page-turners.
Sky's the Limit
Question: I loved seeing Jesse James Keitel on Star Trek: Strange New Worlds, but I miss them on Big Sky. Any chance we will see Jerrie back this season? — Neva
Matt Roush: If Jerrie returns, it will most likely be on a guest-star basis, and since they left the door open for the character, I wouldn't be surprised to see Jerrie back at some point, though there's no official word one way or the other. I agree that Keitel's devious character on Strange New Worlds was a blast, and I imagine we'll see Angel back again causing mischief. Regarding the new season of Big Sky, they might as well call that show a big tent, with big names like Reba McEntire, Jensen Ackles, Henry Ian Cusick, Rosanna Arquette, and more coming aboard for Season 3.
And Finally …
Question: What's going on at Lifetime? A few months ago, they started running The Mentalist in various blocks of time (three hours Tuesday, Wednesday, and Friday, 12 hours Thursday, and either three or six hours Monday), but they only ran the last half of the last season. Then they started over (three hours Tuesday-Friday), got to about the middle of the fifth season, and took it off again. They also don't seem to have the Season 4 finale episode "The Crimson Hat." Is The Mentalist coming back? Are we ever going to see the episodes they've skipped? Not everybody cares about Grey's Anatomy and the stalker bimbo movie of the week! — Kelle
Matt Roush: I hope it won't come as too big of a surprise that I am unable to track the fortunes of long-gone series once they go into cable or other branches of syndication. But I hear this sort of complaint often, so my best guess is that 1) Lifetime's licensing deal with The Mentalist expired, and 2) programmers with few exceptions don't pay close enough attention to the episodic runs of their off-network acquisitions. From what I can tell after a quick search, the best way to watch the complete seven seasons of The Mentalist right now is to stream the show on HBO Max.
That's all for now. We can't do this without your participation, so please keep sending questions and comments about TV to [email protected] or shoot me a line on Twitter (@TVGMMattRoush), and you can also submit questions via the handy form below. (Please include a first name with your question.)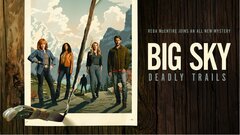 Big Sky
where to stream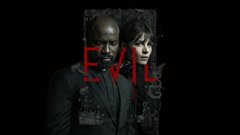 Evil
where to stream