What's Worth Watching: 'Star', 'Survivor', 'Rectify' and more for Wednesday, December 14
Star (9/8c, Fox): Hey look, it's Destiny's Brats! Which would be an appropriate name for the girl group whose genesis is dramatized in colorfully lurid detail by Empire's Lee Daniels in his new series Star, getting a sneak preview before joining the Wednesday lineup (giving Empire a rest) the first week of January. Though Star is more Showgirls than Dreamgirls in its melodramatic set-up, the girls' path to fame is cushioned by the gospel wisdom of their hair-salon godmother Carlotta (Queen Latifah, who naturally steals the show).
Empire (8/7c, Fox): Meanwhile, the network's hit musical drama heads off for its hiatus with the Lyons in an uproar when the FBI, still investigating Lucious (Terrence Howard), freezes Empire's assets—those grinches! Still, the show must go on, which is why Cookie (Taraji P. Henson) is planning a free concert in the park to boost her love interest Angelo's (Taye Diggs) mayoral campaign.
Survivor (8/7c, CBS): It's still anyone's game in the two-hour finale to a surprisingly twisty season, with three eliminations before the final Tribal Council decides a winner. If power player Jay makes it to the end, he's the likely front-runner, although the whiny, calculating David may deserve the title for just surviving at all. And don't count out under-the-radar mensch Ken, who's still holding a secret advantage (courtesy of the eliminated Jessica). A reunion special follows, which is likely to stir up major shade against showmance couple sTaylor and Figgy).
Rectify (10/9c, SundanceTV): TV's most quietly profound and moving drama reaches its finale with an extended episode that will, one hopes, bring some sense of closure and peace to the journey of Daniel Holden (the remarkable Aden Young), who's reinventing his life after many years on Death Row. As his stepbrother Teddy (Lethal Weapon's Clayne Crawford) faces change in his own personal circumstances, the family gets a briefing from Jon Stern (Luke Kirby) on the latest legal twists in Daniel's case. Redemption takes many forms in this story, and series creator Ray McKinnon's compassion for his characters never wavers. Not since The Wire has a show flown so unfairly under the Emmy (and other awards groups') radar.
Inside Wednesday TV: The popular a capella group, past winner of The Sing Off, fronts its first A Pentatonix Christmas Special (8/7c, NBC), with Reba McEntire and Kelly Clarkson among the other voices joining in the celebration. … PBS's Secrets of the Dead explores just what happened to Van Gogh's Ear (10/9c, check local listings at pbs.org), as researcher/author Bernadette Murphy pieces together aspects of the tormented life of artist Vincent van Gogh to explain his act of self-mutilation in 1888. … In the two-part season finale of TV Land's giddy guilty pleasure Younger (10/9c), Liza (Sutton Foster) gets close to Charles (Peter Hermann) at a Hamptons book fair, and later meets a life coach who gives her a wake-up call.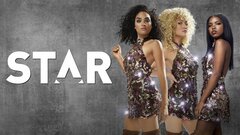 Star
where to stream
Powered by