'The Middle': Will Axl Tell His Family His Big Secret? (VIDEO)
Last Tuesday's episode of The Middle left viewers with a major cliffhanger. When Axl (Charlie McDermott) learns that his girlfriend's family dislikes him as much as his own family dislikes her, the couple decides to elope. After the off-screen wedding happens, Axl admits to Sue (Eden Sher) that the marriage was a very stupid mistake. Sue is now stuck with a major secret to keep from her family.
RELATED: The Middle: Frankie's Not-So-Perfect Thanksgiving Includes Axl's New Girlfriend (VIDEO)
Axl is currently estranged from his parents and has not been in contact with either of them since Thanksgiving. As Christmas approaches, it is Sue's goal to get Axl to attend the Heck's holiday celebration and apparently she succeeds. Check out this first look clip from this week's episode, "A Very Marry Christmas."
Now that Sue was able to get Axl to attend the family Christmas celebration, will he tell Frankie (Patricia Heaton) and Mike (Neil Flynn) about his new wife? What will his parents think of their new daughter-in-law?
The episode will also feature Brick (Atticus Shaffer) as he leaves an unwanted positive impression on the neighbor's kids after he babysits them. Mike also doesn't know how to respond when Bill Norwood (Pat Finn) gives him a Christmas present for the first time.
The Middle, Tuesday, Dec. 13, 8/7c, ABC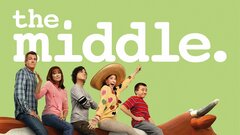 Powered by