What's Worth Watching: 'The Real O'Neals', 'This Is Us', 'Bull' and more for Tuesday, December 6
The Real O'Neals (9:30/8:30c, ABC): This underrated family sitcom tackles the issue of gays in sports in a typically funny yet unusually ennobling way, as Kenny (Noah Galvin) reluctantly joins his undefeated brother Jimmy's (Matt Shively) wrestling team. Thanks to some outrageous "Jerome Robbins-inspired dance fight" moves, and encouragement in a fantasy sequence from gay athletes Robbie Rogers and Gus Kenworthy, Kenny actually wins a match. But pride rarely goeth without some backlash in Kenny's world, and it falls on Jimmy to stand up like a champ on his brother's behalf. The proudly diverse inclusiveness of ABC's family comedies is quite remarkable, and feels more necessary than ever these days.
This Is Us (9/8c, NBC): In the last new episode until January, even the previews can get the waterworks flowing, as a trip to the hospital brings the Pearsons back into the life of Doctor K (Gerald McRaney) for what might be a "Last Christmas." That's the episode title, not a spoiler, but if this series doesn't give us at least one more good cry before the holiday break, we'll be surprised.
Bull (9/8c, CBS): Fans of Michael Weatherly will get some more insight into his new character, when he reunites with his ex-wife Isabella (Jane the Virgin's Yara Martinez) to help in her defense in a wrongly death lawsuit. Lingering conflicts from their marriage could keep Dr. Bull from seeing straight in this case.
Inside Tuesday TV: Coach Blake Shelton performs his new single "A Guy With a Girl" on the live semi-final results show of NBC's The Voice (8/7c). Winning viewer votes in an alumni contest, Season 10 finalist Hannah Huston returns to the stage to perform her new single. … Brooke Shields is back as the Hecks' hilariously slovenly neighbor Rita Glossnes on ABC's The Middle (8/7c), and she somehow convinces a cowed Frankie (Patricia Heaton) to accompany her on a mysterious road trip. … A new season of Investigation Discovery's Barbara Walters Presents (9/8c) begins with a look back at the 1987 political downfall of telegenic senator Gary Hart following a tabloid sex scandal. … Outgoing Vice President Joe Biden makes his second visit to CBS's Late Show With Stephen Colbert (11:35/10:35c), his first talk-show appearance since the election.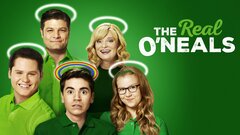 Powered by