Foy vs. Bettany in a 'British Scandal,' Earth Day Programming, Billie Eilish Meets 'The Simpsons,' Magic Johnson Profiled, Earthshaking 'Pachinko'
A Very British Scandal
Their ugly divorce was a tabloid sensation in the 1960s, opening the floodgates for gossipy coverage of Britain's elites. As the ill-fated Duke and Duchess of Argyll, a reptilian Paul Bettany and a frosty Claire Foy clash memorably in a taut, tawdry three-part drama. (See the full review.)
When Billie Met Lisa
The fourth of a series of exclusive The Simpsons shorts features Lisa Simpson, who enjoys a chance meeting with Billie Eilish and FINNEAS while looking for a place to practice her sax playing. They invite her to their studio for a memorable jam session.
They Call Me Magic
While HBO's Winning Time continues its fanciful hagiography of the 1980s' Lakers dynasty, a four-part docuseries gives NBA legend Magic Johnson a chance to tell his own story. With new interviews and rare footage, Johnson and those who know him best reveal how he pivoted from sports to activism and business, in the process changing the way many thought about HIV.
RuPaul's Drag Race
Find out who will sashay away or stay as the remaining Season 14 queens bring their charisma, uniqueness, nerve, and talent to Sin City for a final lip-sync challenge at the Flamingo Hotel. Last year's winner, Symone, will crown America's Next Drag Superstar.
Pachinko
The Asian epic drama, based on Min Jin Lee's acclaimed novel, goes off book for Season 1's penultimate episode, providing a stunning and thrilling back story for one of its key characters, a subplot that didn't appear in the original story. This tells how Hansu (Lee Min-ho) came of age in Yokohoma and how his world changed in the aftermath of a devastating earthquake in 1923.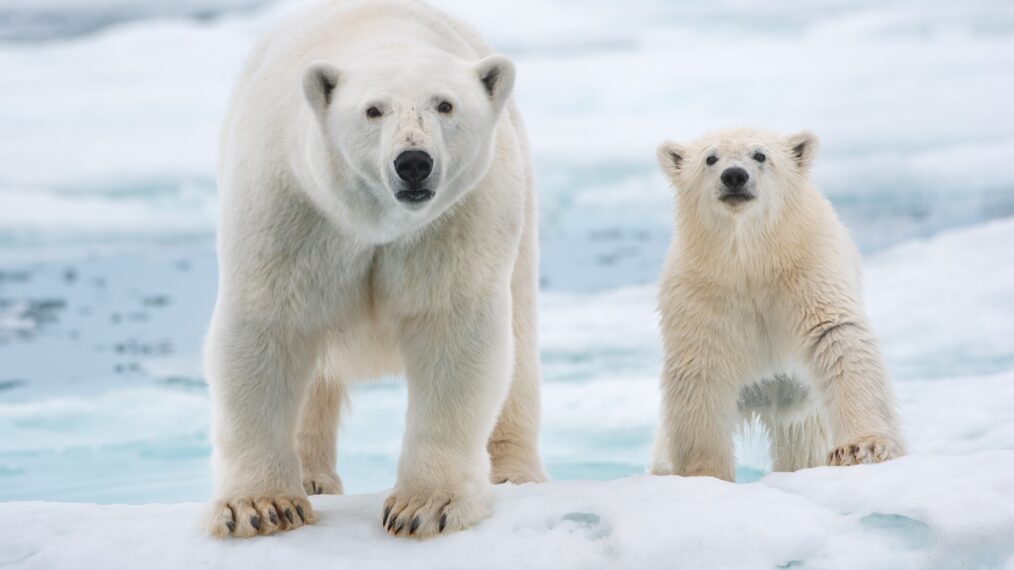 Polar Bear
To mark Earth Day, Disney's streamer goes all out with new nature programming, including a film from Disneynature, narrated by Catherine Keener, following the travails of a polar bear mother facing the challenges of raising her young in a changing environment. Also new to Disney, two from National Geographic: Explorer: The Last Tepui showcases celebrated Free Solo climber Alex Honnold as he and a team accompany Explorer Bruce Means into the Amazon to attempt a 1,000-foot climb to a massive tepui ("island in the sky") to search the cliff wall for undiscovered species. The Biggest Little Farm: The Return revisits John and Molly Chester, subjects of a 2018 feature documentary, with an update on their decade-long journey as farmers in California's Ventura Country, living and working in harmony with nature.
More Earth Day programming:
Inside Friday TV:
On the Stream: