10 Spellbinding Facts About 'Bewitched,' Which Ended 50 Years Ago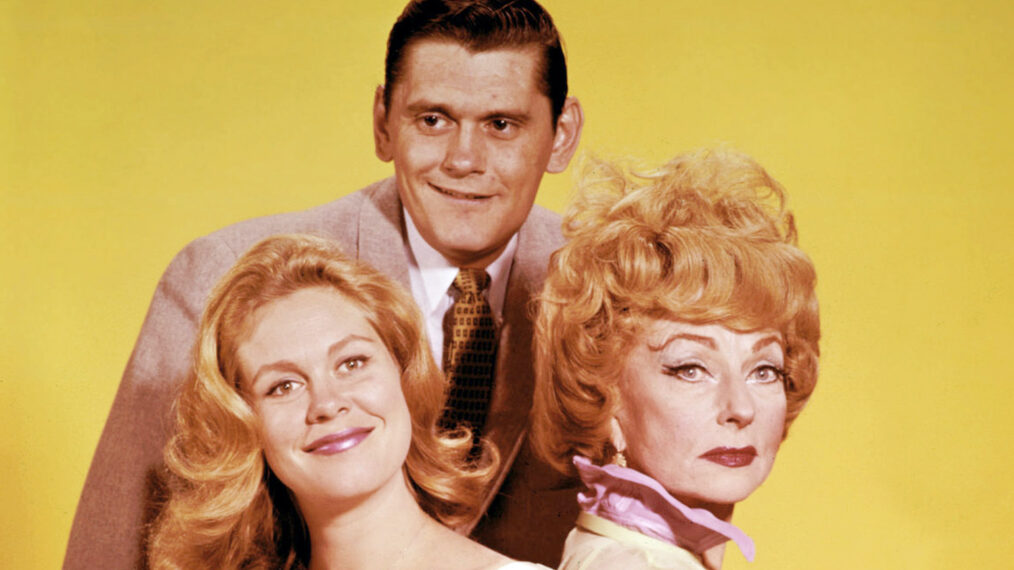 Of all fantasy sitcoms over the years, have any been more fantastic than Bewitched?
Created by Sol Saks, the show starred Elizabeth Montgomery as Samantha Stephens, a witch hiding in suburbia, while Dick York (initially) played her mortal husband, Darrin Stephens, and Agnes Moorehead played her magical mother, Endora.
And the alchemy of talent in front of and behind the camera made the series a magical success for ABC: Bewitched ended its first season as the top show on the network and the No. 2 show on television.
Bewitched ended after eight seasons on March 25, 1972, and to mark the 50th anniversary of that series finale, we're rounding up fascinating facts about the show — from casting secrets to modern-day homages.
Moorehead got the part of Endora after a chance encounter with Montgomery.
Montgomery ran into the Oscar-nominated actress at a Bloomingdale's department store and asked her if she had ever considered doing television. (Moorehead's coy response: "Maybe, maybe not.") Montgomery then pitched the show to her future costar and promised to send her the script.
Rehearsals for the pilot began on November 22, 1963, the day of John F. Kennedy's assassination.
According to biographer Herbie Pilato, the day was especially hard on Montgomery and her husband, Bewitched producer and director William Asher, who were friends with the president. Asher had even produced the birthday party at which Marilyn Monroe serenaded JFK.
Moorehead wasn't pleased when Dick Sargent replaced Dick York.
Lingering effects from a decades-old back injury took York out of commission in Bewitched's fifth season, and by Season 6, Sargent had stepped in to play Darrin. On Sargent's first day on set, however, Moorehead expressed her disapproval. Pilato shared that, in front of the whole cast, Moorehead slowly and firmly said, "I don't like change."
The show went from No. 11 to No. 24 after Sargent subbed in for York.
But to be fair, Bewitched's sixth season also faced strong competition from a suddenly-popular Ironside.
Montgomery became a part-owner of Bewitched.
When the actress tried to quit the sitcom after Season 5, ABC offered her "so much money, she couldn't refuse," Pilato said. And by the time the show finally ended with Season 8, Montgomery owned 20 percent of the show, and so she earned millions from Bewitched's residuals.
The show is connected to multiple Gidget productions.
The Stephens house in Bewitched is a mirror image of an actual house in Santa Monica, California, where the 1959 film Gidget was filmed. The facade of the Stephens house was also the same facade that was built on the Columbia lot for the 1963 film Gidget Goes to Rome. And when the Gidget story was adapted for an ABC sitcom starring Sally Field, scenes were filmed in the Bewitched living room.
There are lyrics to go with the instrumental theme song.
Howard Greenfield wrote lyrics for the Jack Keller composition that the show never used. Peggy Lee and Steve Lawrence are some of the popular singers who released versions of the theme song with lyrics.
High schoolers wrote a Season 7 episode.
After a visit to the set of Bewitched in 1969, a tenth-grade English class from Thomas Jefferson High School in Los Angeles wrote the story for the Season 7 episode "Sisters at Heart" as a thank you to the cast and crew.
Multiple networks have tried to remake and reboot Bewitched.
In 2011, CBS ordered a script for a Bewitched remake from writer Marc Lawrence and producers Douglas Wick and Lucy Fisher, the married duo who also produced the 2005 film remake. In 2014, NBC gave a put-pilot commitment to a follow-up series, written by Abby Kohn and Marc Silverstein, that would have followed Samantha's granddaughter. And in 2018, black-ish creator Kenya Barris sold a Bewitched take, which he penned with Yamara Taylor, to ABC.
WandaVision paid homage to the show.
Not only was WandaVision's second episode title sequence a spin on Bewitched's animated intro, but the character of Agnes (Kathryn Hahn) lives in the Bewitched house, which is fitting because — spoiler alert — she's a witch!
Stream select Bewitched episodes for free on the NBC app, IMDb TV, and Tubi.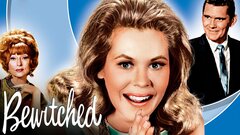 Powered by