Marilyn Monroe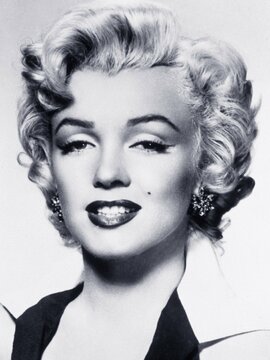 Actress • Model • Singer • Playmate
Birth Date:
June 1, 1926
Death Date:
August 5, 1962
Birth Place:
Los Angeles, California
In life, Marilyn Monroe possessed a unique combination of earthy sexuality and childlike innocence, which informed every aspect of her brief but memorable career as an actress in films like "Gentlemen Prefer Blondes" (1953), "The Seven Year Itch" (1955) and "Some Like It Hot" (1959). Those same qualities helped to preserve her in the annals of Hollywood history after her untimely and controversial death in 1962, when she transcended the bounds of stardom to become an iconic figure discussed and celebrated in countless biographies and merchandise. Eventually, she became a prism for the world to view all manner of dichotomous socio-political issues: the heights and price of success, the adoration and exploitation of women, the truth and fiction behind the Hollywood dream. All of these elements kept Monroe relevant to pop culture and history, as well as economically viable, long after other celebrities had faded from memory. And though many studio-created sex symbols came before and after Monroe, it was her unique vulnerability - women wanted to be her; men wanted to protect her - that made her stand out from the crowd.
Monroe came into existence as Norma Jean Mortensen in a Los Angeles charity ward on June 1, 1926. The identity of her father remained a mystery for decades; some claimed it was Martin Edward Mortensen, whom Monroe's mother Gladys married in 1924, and who split from his wife prior to his daughter's birth. Other sources cited Charles Gifford, a salesman for RKO Pictures, where Gladys worked as a film cutter. Whatever the case, Gladys was ill-prepared to take care of the new infant, who was her third child (Monroe had two step-siblings in Kentucky from Gladys' first marriage). Additionally Gladys was plagued by mental illness, which ran in her family. After attempting to get her parents to take care of the baby, she shuttled Norma Jean off to spend the next few years in foster care. Gladys would eventually reclaim the child, but a subsequent mental breakdown (witnessed by Monroe) forced her to be institutionalized at the state hospital. Monroe was declared a ward of the state and taken in by her mother's friend, Grace Goddard (nee McKee) but the new arrangement did not last for long. When her new guardian married in 1935, the nine-year-old Monroe was returned to the foster care system, where she was sent to a series of homes. Several sources cited that Monroe was emotionally and even sexually abused during this period, which would later contribute to the bouts of instability that marred her adult life.
When Monroe reached her mid-teens, she received word from Goddard that she planned to relocated to the East Coast, and could not bring Monroe with her. To alleviate Monroe's endless cycling in and out of foster homes, she arranged a marriage with James Dougherty, the 21-year-old son of a neighbor. The wedding took place shortly after Monroe's sixteenth birthday, and she resided with her new in-laws while Dougherty was shipped out for overseas service with the Merchant Marine. While living with the Doughterys, Monroe inspected parachutes and fireproofed airplanes at the Radioplane Munitions Factory at the height of the "Rosie the Riveter" era of women working in airplane factories while the boys fought overseas.
While at the factory, her fresh-faced looks caught the eye of Army photographer David Conover, who shot a pictorial with Monroe for Yank magazine. He later encouraged her to sign with The Blue Book modeling agency, and she became one of their most popular models for magazine covers. Her naturally abundant figure also made her an in-demand subject for swimsuit and pin-up layouts. Monroe also began taking drama and singing classes, changing her hairstyle from a wavy brunette to a straight platinum color in an effort to emulate such established stars as Lana Turner and her long deceased idol, Jean Harlow. She also shed her marriage of convenience to Dougherty, who later published several tell-all books about his brief relationship with the actress.
Eventually, her photographs began to make their way to the Hollywood studios. Howard Hughes expressed an interest in signing her to RKO, but she was snapped up by Ben Lyon at 20th Century Fox. Lyon signed her to a six-month contract, and suggested she change her name to the more marquee-friendly moniker of Marilyn Monroe - which was borne from the actress Marilyn Miller and her mother's maiden name of Monroe. The first six months of Monroe's term with Fox yielded no work at all, but the studio re-upped her contract, and she began landing bit parts in inconsequential features. The 1948 cornball comedy "Scudda-Hoo! Scudda-Hay!" was considered her film debut, but her part was trimmed to just two words and a glimpse of her face. After such a poor showing, Fox gave up on Monroe, and she returned to modeling. Among her gigs during this period was a nude layout for photographer Tom Kelley in 1948, for which she was paid $50. That layout, which would end up in a calendar, would become the first of many iconic shots for the actress and the collectable photo of all photos, bar none.
That same year, Monroe was picked up for a six-month contract at Columbia, where she received her first star billing in the musical "Ladies of the Chorus" (1948), a lightweight class comedy about a dancer who falls for an older, wealthier man. The picture was dead on arrival at the box office, and Monroe again found herself in search of a studio. She found an ally in Johnny Hyde, one of the most powerful agents in Hollywood and a bit of an old geezer with an eye for the young ladies, who groomed her extensively, including some minor plastic and dental surgery. At Hyde's urging, she was resigned to Fox -despite the reluctance of studio chief Darryl F. Zanuck, who was unconvinced of Monroe's talent - and she began landing supporting roles which played largely to her physical attributes. Some of the pictures were forgettable, but others like "All About Eve" (1950) and John Huston's "The Asphalt Jungle" (1950), were well-regarded at the time and remained classics through the decades. Both of the pictures also served as templates for the sort of roles Monroe would encounter throughout her film career; in "Eve," she is a ditzy novice actress (dismissed by George Sanders' caustic Addison DeWitt as "a graduate of the Copacabana School of Dramatic Art"), while in "Jungle," she is the sexually ripe teenage moll to Louis Calhern's older lawyer.
Monroe flitted through a series of inconsequential comedies and dramas until 1952, when she was tapped by RKO to co-star in "Clash By Night," a sudsy drama penned by Clifford Odets and directed by Fritz Lang. Monroe was again cast as a scatterbrain (she played a ditzy cannery worker in love with Joe Andes, who played lead Barbara Stanwyck's brother), but the legwork she had done over the last few years had attracted enough notices for her to finally get her name above the picture's title. Impressed by the success of "Clash," Fox followed suit and tapped her to play a feather-brained secretary who enjoys a carefree afternoon with Cary Grant in the Howard Hawks comedy "Monkey Business" (1952). Critics - once dismissive of Monroe's abilities - praised her comic timing and chemistry with Grant. So impressed were the studio heads with their baby-talking starlet, they generated a dramatic role for her to see what exactly she was capable of She played a sexually alluring but psychologically damaged babysitter who catches the eye of her neighbor Richard Widmark. A cheap and somewhat tawdry thriller, the picture became a hit thanks to Monroe's smoldering on-screen presence, but he acting was laughable. She simply had not had enough experience at that point to nail the part. What remained in question was her ability to carry a studio picture. The answer would come - in triplicate - only one year later when Monroe - the young girl who grew up not feeling wanted by anyone, suddenly became the most desired woman on the planet.
It was fair to say that 1953 was Monroe's watershed year, both on-screen and off. She was top-billed in three big hits, and if each of the films cast her in stereotypical roles - sexually precocious young women, and often with little or no common sense - she made the most of them by displaying a knack for drama and musical comedy, as well as an assured sense of self that did much to quell naysayers and critics who thought her a one-trick pony. The first of her successful films that year was "Niagara," a glossy thriller which played like a big-budget version of "Don't Bother to Knock" in its story of a seductive but unstable woman who plans to murder her husband (Joseph Cotten). Monroe's second hit for 1953 was the Cinemascope feature "How to Marry a Millionaire," which co-starred two serious Hollywood beauties - Lauren Bacall and Betty Grable - in a comedy about three single women searching for unattached wealthy men. Monroe charmed audiences and critics as the dimmest of the trio, whose reluctance to wear her glasses while meeting bachelors leads to some amusing scenarios. Even Grable - who for the past decade had been Fox's blonde symbol - was so charmed by Monroe that she famously said "go and get yours, honey! I've had mine" to her younger competition.
Most famously, her third 1953 outing re-teamed her with Howard Hawks for "Gentlemen Prefer Blondes" (1953), an ebullient musical that partnered Monroe with fellow movie sex symbol Jane Russell as a pair of gold-digging showgirls on the hunt for husbands. The latter film featured the first of many iconic Monroe on-screen moments - her delightful rendition of "Diamonds Are a Girl's Best Friend," which had her catered to and fawned over by a platoon of tuxedoed gentlemen while she sashayed about the stage in one of her many famous gowns - the pink taffeta strapless number, grabbing on to dangling diamonds and selling the idea that "a kiss on the hand may be quite continental, but diamond's are a girl's best friend." The scene later became a frequent subject for tribute by any number of aspiring singers/sex kittens, most notably Madonna in her 1985 music video for "Material Girl." At the film's premiere, Monroe took the first step in enshrining herself in Hollywood history by cementing her hands and footprints on the sidewalk at Grauman's Chinese Theatre in Hollywood, along with Russell. Ever the sassy wit - for which she was never fully given credit for possessing - Monroe famously remarked that she and Russell should have actually put their breast prints in the cement; that it would have been more appropriate for the occasion. By the end of the year, Monroe was riding high at the top of the motion picture distributors' list of popular talent - and then disaster struck. Or so it would seem.
Playboy, a new men's publication based in Chicago, announced that its 1953 debut issue would include nude photos of Monroe in its layout. Its publisher, an enterprising young man named Hugh Hefner, had purchased them from Tom Kelley, and their publication was seen by many - especially Fox - as a potentially career-damaging turn. To everyone's surprise, Monroe not only refused to deny that she was the model in the picture, but she gave interviews about the photo shoot, including her famous retort when asked what she had on while the photos were being taken: "the radio." Her admittance that she had been raised in foster homes and had little money as well as no family to lean on while growing up, helped play up the sympathy angle and did much to nullify the photos impact upon the magazine's release. In fact, it seemed to only add to her allure, when for most other actresses, it would have been a career ender in those prudish times.
Though millions of American men were thinking fondly (and otherwise) of Monroe, one in particular had become hopelessly smitten with her. In 1951, Joe DiMaggio, who had just ended his legendary career with the New York Yankees, had seen Monroe in a publicity shot with two members of the Chicago White Sox, and arranged for the photographer to set him up on a date with her. The 26-year-old Monroe fell hard for the 38-year-old baseball star, and the couple eloped to San Francisco's City Hall in 1954. And while the union felt like a press agent's dream - the All-American sports hero and the country's hottest new sex symbol - the controlling DiMaggio disapproved of his new wife's ambitions and image. According to him, the marriage went awry almost immediately, when Monroe decided to incorporate a 10-day performance tour for American troops in Korea during their honeymoon, but tensions truly came to a head during the filming of Billy Wilder's "The Seven Year Itch" (1955). A crowd had gathered to witness the famous scene in which Monroe's skirt is blown upwards by the rush of air from a sewer grate, and the throng's reaction sent DiMaggio over the edge. A public argument inside the Trans-Lux Theater, where the scene was shot, preceded divorce proceedings (filed by Monroe) just nine months after their wedding. But despite this abrupt conclusion to their tempestuous affair, DiMaggio would remain devoted to Monroe for the remainder of his life - beyond anyone's expectations.
The divorce from DiMaggio was the opening volley in a lengthy and hard-fought campaign waged by Monroe in the mid-1950s to gain greater control over her career and image. She had grown desperately tired of the sex bomb roles offered to her by Fox, and her releases for 1954 - the lackluster Western "River of No Return" for director Otto Preminger, and "There's No Business Like Show Business," a musical with Ethel Merman and Donald O'Connor - were critical and commercial busts. Pairing her with the legendary Billy Wilder for an adaptation of the hit play "The Seven Year Itch" seemed like a step in the right direction, but again, Monroe was playing a fantasy object - here, she did not even earn a name as the sexy upstairs neighbor who tempts harried husband Tom Ewell while his wife is away on vacation. By the time the picture was released in 1955, Monroe had broken her contract and headed for New York to begin studying with acclaimed teacher Lee Strasberg at the Actors Studio. Strasberg's second wife, Paula Strasberg, became Monroe's acting coach and close friend during her self-imposed exile, and introduced her to the leading intellectual and cultural lights of the city, including an up-and-coming playwright named Arthur Miller, with whom she began an unlikely romance.
While in New York, Monroe also announced that she was forming her own production company with photographer Milton H. Greene, whom she had befriended while he was on assignment to cover her for Look magazine, and who would subsequently take over 5,000 photos of her during their partnership. Meanwhile, efforts to replace Monroe with zaftig starlets like Jayne Mansfield and Diana Dors had failed to generate the same excitement as the original, and the box office success of "Seven Year Itch" eventually forced Fox to cave in to her demands. A new contract was drawn up, which gave her director approval as well as an option to work for other studios. She proved to the money men that she was no longer going to be their laughing stock of a dumb blonde. Monroe returned to California and began work on "Bus Stop" (1955), the first of two pictures to be made under her Marilyn Monroe Productions shingle. The film, based on a play by William Inge, was Monroe's first pure drama, a character piece about the troubled romance between a cowboy (Don Murray) and a downtrodden café singer. Monroe's on-screen glamour was reduced considerably for the part - with wardrobe putting her in trashy outfits and garish makeup and hair to essay the part - and critics and audiences alike were impressed with her performance, which earned a Golden Globe for Best Actress. Monroe could not have been more proud, finally feeling like she was proving she was more than blonde hair and big breasts.
After this triumph, Monroe married Arthur Miller in a civil ceremony in 1956. The relationship could not have seemed stranger to the outside world - the balding, bespectacled Miller was 41, while the just-turned-30 Monroe was the epitome of Hollywood glamour - but the two seemed deeply devoted to each other. Monroe had converted to Judaism to marry Miller, and later risked considerable career damage by appearing alongside Miller at his testimony before the House Un-American Activities Committee, where he was eventually fined, sentenced to jail and blacklisted for refusing to name friends and colleagues who had dealt with the Communist Party. It was during this time, when the couple holed up with one another and their dogs in their New England home, that the actress called the happiest time of her life. The fact that in Miller's parents she had also found the family she had always wanted and who took to her just as intensely, was a short-lived source of great happiness to Monroe.
Miller accompanied Monroe to England for the making of "The Prince and the Showgirl" (1957), which was her first effort for Warner Bros. Laurence Olivier was her co-star and director for this romance-drama about a fictitious nobleman (Olivier) who falls for a musical actress, which causes much royal intrigue. Though Olivier praised her dramatic skills in public, he privately admitted to finding the experience of working with Monroe a trying one. She was frequently late to the set, and her dependence on Paula Strasberg as her dialogue coach and support system flew in the face of Olivier's training. Despite the negative press and the film's lackluster box office returns, Monroe was highly praised for her performance, and even earned Italy's top acting honor, the David di Donatello Award. After returning to the United States, she discovered that she was pregnant, but the happiness was short-lived; Monroe was diagnosed with endometriosis, which resulted in an ectopic pregnancy. A subsequent effort to bear the child resulted in a miscarriage, which wreaked a toll on the marriage and began the slow deterioration of Monroe's mental state.
In 1959, Monroe would complete what would eventually become one of her biggest and most enduring hits, Billy Wilder's "Some Like It Hot" (1959). The frothy comedy gave her ditzy comic skills their greatest showcase as Sugar Kane Kowalczyk, vocalist and ukulele player for an all-girl jazz band that offers an unlikely disguise for two nightclub musicians (Tony Curtis and Jack Lemmon) on the run from the mob. Though a bit of a return to her early career roles, Monroe more than held her own with the dazzling script by Wilder and I.A.L. Diamond, and earned a Golden Globe for her performance. The shooting of the film, however, was quite another thing. She suffered another miscarriage while shooting in San Diego and was growing increasingly dependant on pills to wake her up; pills to put her to sleep. Miller's refusal to deal with her drama only made her more needy and resentful toward her husband, resulting in an arduous shoot, to say the least. Wilder - who had previously enjoyed working with the actress on "Seven Year Itch" blasted her for many of the same reasons mentioned by Olivier. He later recanted, and comments made by Curtis (a Jew) in which he compared kissing Monroe to "being like kissing Hitler" were subsequently dismissed by the actor. But the damage was done and Monroe was devastated. Regardless of the validity of their statements, storm clouds were gathering for the actress as the 1950s gave way to a new decade.
In 1960, Monroe's marriage to Miller was on the verge of collapse, due in part to an affair she had with Yves Montand, her co-star in a dreary musical called "Let's Make Love" (1960), which Monroe had been obligated to make for contractual reasons. Monroe was also struggling with depression and seeing her psychiatrist almost daily; she was also consuming a regular diet of prescription pills to contend with physical and mental exhaustion, mixing those with alcohol. Miller attempted to halt the downward slide of their relationship by penning a drama titled "The Misfits" for her, about the relationship between a depressed divorcee (Monroe) and an aging cowhand, played by Clark Gable. But by the time the film had gone into production, the marriage had unraveled beyond repair, and the production itself became plagued by her undeniable mental health problems. Director John Huston shut down the production in August of 1960 to send her to a rehabilitation program, but Monroe's problems continued unabated after her return.
Then even more tragedy struck. Only three days after production wrapped, the man who a young Norma Jean had gone to sleep in foster homes dreaming was her real father, Clark Gable, died of a heart attack three days after production concluded in November of 1960. Tabloids made hay from statements by the actor's widow that his death had been brought on by his insistence on doing his own stunts as a means of dealing with Monroe's constant tardiness on the set. For Monroe, this helped send her over the edge. By the time the film premiered in 1961, her emotional problems and addictions had landed her in the Payne Whitney Psychiatric Clinic, from which she was unable to secure a release. In desperation, she reached out to DiMaggio, who still carried a torch for her despite their divorce five years earlier, and he arranged for her discharge. Monroe later joined him in Florida where he was working as a batting coach for the Yankees, and rumors began swirling that the couple was intending to remarry. But the reunion was short-lived, and Monroe began joining such hard-living types as Frank Sinatra on the party circuit. According to sports biographer Maury Allen, DiMaggio asked for Monroe's hand again as a means of rescuing her from her apparent downward spiral, but Monroe was caught up with a new crowd - one that DiMaggio would ultimately blame for her demise.
She returned to Hollywood to begin work on a new picture, "Something's Got to Give," a comedy for George Cukor about a woman, believed dead, who reappears in her husband's life on the day he planned to remarry. But by the first day of production in April of 1962, it was clear to all involved, including co-star Dean Martin, that Monroe's participation in the film would be sporadic at best; with various "illnesses" forcing her absence for weeks on end. Surprisingly - the same week she was unable to work on set - she found the fortitude to fly to NYC to perform at a birthday party for President John F. Kennedy at Madison Square Garden in May of that year. Her sultry rendition of "Happy Birthday" for Kennedy would be her last notable public appearance and would later come to mean much, much more, after her tawdry, tragic affair with the president - as well as his brother, Attorney General Robert F. Kennedy - came to light years later.
Monroe returned to Hollywood with a novel and daring idea to publicize the film; she would be the first major film actress to appear nude on screen, and the pool frolic was covered extensively by photographers, particularly LIFE magazine which ran the naked pictures on its cover. But less than a month later, Monroe's consistent absence resulted in her being fired from the film - a great public humiliation for the fragile actress. She retreated to her home to give several interviews in which she expressed bitterness over the direction that her career had taken. She also participated in two photo sessions, including one for photographer Bert Stern that featured Monroe in a semi-nude state. It would subsequently be known as "The Last Sitting."
On the morning of Aug. 5, 1962, Monroe was discovered lifeless by her housekeeper. Her death was subsequently declared a suicide by barbiturate overdose. A devastated DiMaggio claimed the body and arranged for a private funeral, which was attended by just 25 mourners, including Lee Strasberg, who delivered her eulogy. In fact anyone who DiMaggio felt contributed to Monroe's downward spiral - including members of the Rat Pack, etc. - were banned from attending. She was interred in a crypt at Westwood Memorial Cemetery, which received a dozen red roses from DiMaggio three times a week for over 20 years.
Hollywood and the public at large grieved over her early passing, but in the decades following her death, the respectful attitude towards Monroe's demise gradually transformed into an obsessive hunt for clues and theories that would explain her death as homicide. Monroe had allegedly carried on affairs with President Kennedy and his brother Robert, and rumors swirled that she had been eliminated by political powers in order to keep the dalliances secret, or even to prevent her from leaking important secrets In fact, DiMaggio was among the more vocal supporters of this theory and refused anything to do with a Kennedy ever after. Others suggested that the Mafia was the culprit, or that she had been killed to cover up mistakes made by her psychiatrist. Lack of evidence - as well as a missing diary - prevented the incident from being reported as more than just "probable suicide," but such facts were unable to stem a virtual tide of tell-all biographies and publications that focused on the sordid details of her life and what may or may not have done in the doomed beauty.
Equally distasteful were searches to uncover pornographic films allegedly shot by Monroe during her lean years. For decades, a short titled "Apple Knockers and Coke" was described as proof positive that she had made a stag film, but subsequent research revealed that the actress in the film was in fact one-time Playmate Arline Hunter, whose resemblance to Monroe had been her chief selling point. In 2008, Monroe collector Keya Morgan purportedly purchased a pornographic film with Monroe from a former FBI informant, but the validity of the item was quickly dismissed.
While conspiracy theorists spun their webs around Monroe's demise, the brighter aspects of her short life - her films and her iconic image - continued to serve as inspiration for generations of fans and admirers. Monroe's open and honest sexuality served as a touchstone for countless actresses who followed in her footsteps, many of whom took deliberate pages from her life and career to draw attention to their own. As late as 2008, actress Lindsay Lohan was featured semi-nude in a layout shot by Bert Stern that copied his session for Monroe in exacting detail. Images of Monroe also became among the most popular and best-selling Hollywood memorabilia, which resulted in Monroe being named the only female on a list of "top-earning" dead celebrities by Forbes magazine. The brisk trade in Monroe-related items eventually led to serious court battles between corporate entities who held rights to Monroe's likeness and image, the photographers who captured her on film during her career, and the Strasberg family, who were the recipients of 75 percent of her estate after her death.
Monroe's life also served as source material for several films, including the 1980 TV-movie "Marilyn: The Untold Story," with Catherine Hickland as Monroe; "Norma Jean and Marilyn" (HBO, 1996), with Ashley Judd and Mira Sorvino essaying her pre- and post-fame life; and "Blonde" (2001), with Poppy Montgomery in an adaptation of Joyce Carol Oates' novel about her life. Monroe was also featured in numerous features and TV productions about the Kennedys and the Rat Pack, and could be counted on to represent the spirit of old Tinseltown glamour in all manner of productions. In fact, of all the Hollywood icons - save Chaplin, Bogart and Elvis - Monroe's appeal - her unique look, her tragic life, her legend - stood the test of time like no other twentieth century entertainer.
Credits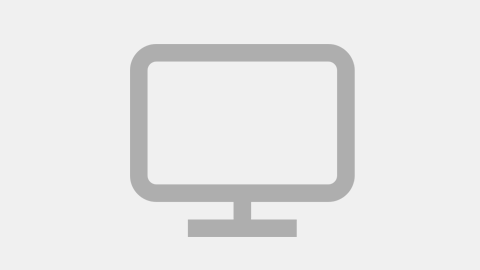 Show
2022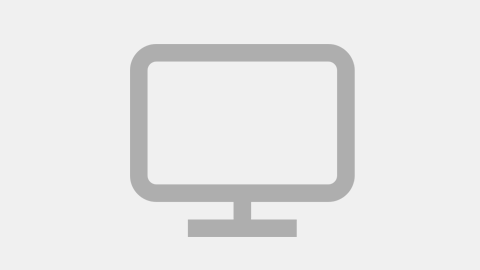 Marilyn Monroe: A Portrait
Self
Show
2022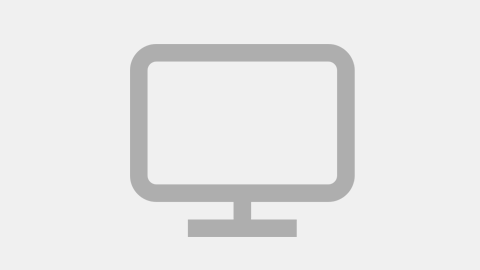 Fatal Addiction: Marilyn Monroe
Actor
Movie
2022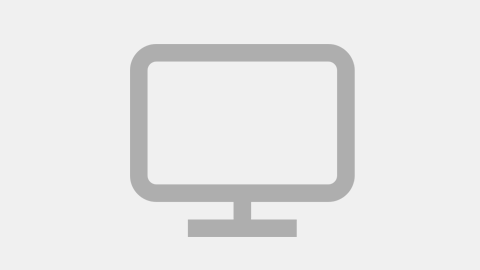 Show
2020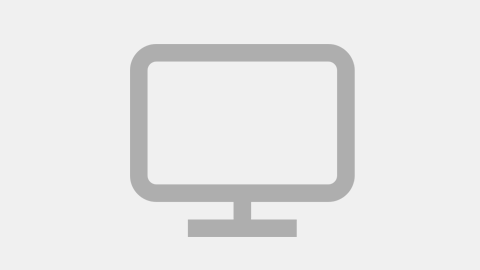 Show
2016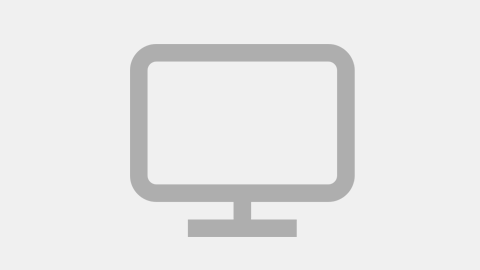 Meine Marilyn - Guido Maria Kretschmer präsentiert die berühmteste Blondine der Welt
Actor
Show
2014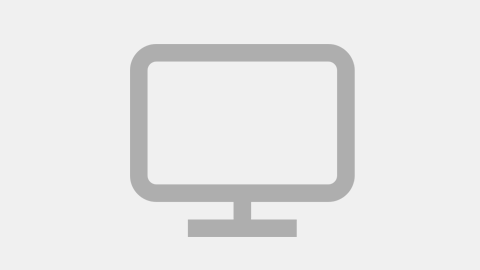 Marilyn Monroe: Das mysteriöse Ende der Filmdiva
Actor
Show
2013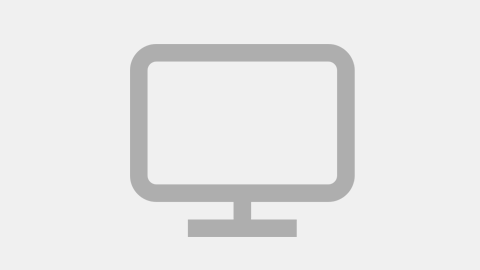 Show
2012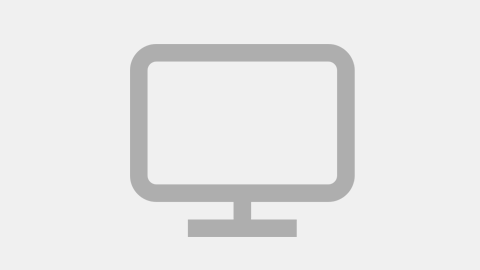 Hollywood Crime Scenes: Fallen Stars
Actor
Show
2001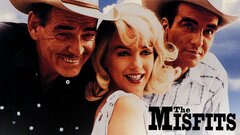 The Misfits
Stream
Actor
Roslyn Taber
Movie
1961
97%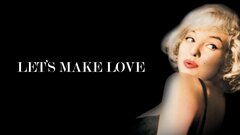 Let's Make Love
Stream
Actor
Amanda Dell
Movie
1960
69%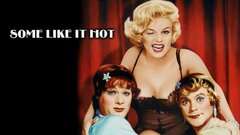 Some Like it Hot
Stream
Actor
Sugar Kane (Kowalczyk)
Movie
1959
94%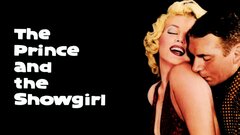 The Prince and the Showgirl
Stream
Actor
Elsie
Movie
1957
50%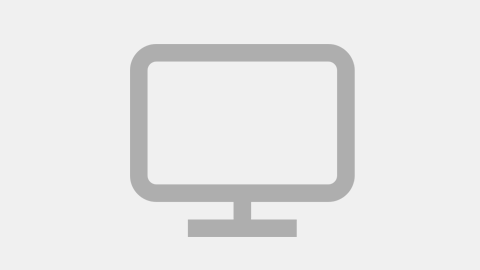 Movie
1956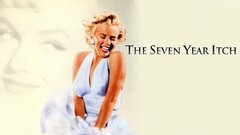 The Seven Year Itch
Stream
Actor
The Girl
Movie
1955
84%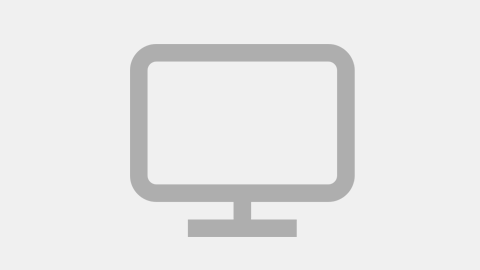 Marilyn Monroe: Heat Wave
Music Performer
Show
1954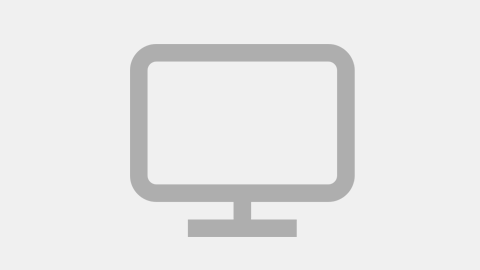 Nema Posla Kao Sto Je Soubiznis
Actor
Movie
1954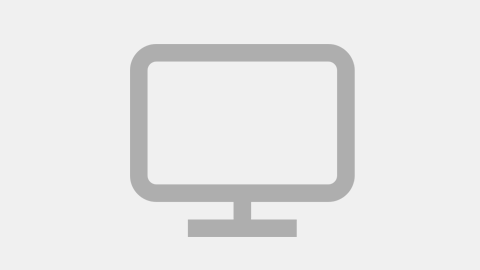 There's No Business Like Show Business
Actor
Vicky Hoffman/Vicky Parker
Movie
1954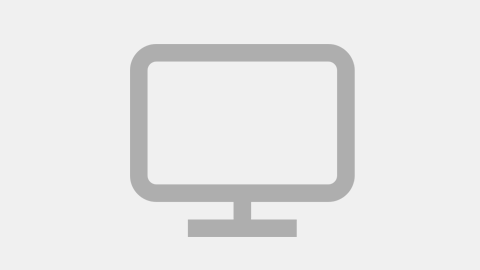 River of No Return
Actor
Kay Weston
Movie
1954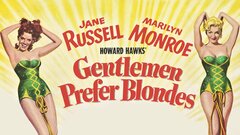 Gentlemen Prefer Blondes
Stream
Actor
Lorelei Lee
Movie
1953
88%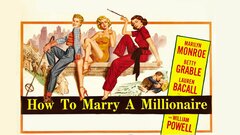 How to Marry a Millionaire
Stream
Actor
Pola Debevoise
Movie
1953
86%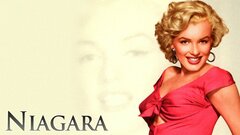 Niagara
Stream
Actor
Rose Loomis
Movie
1953
78%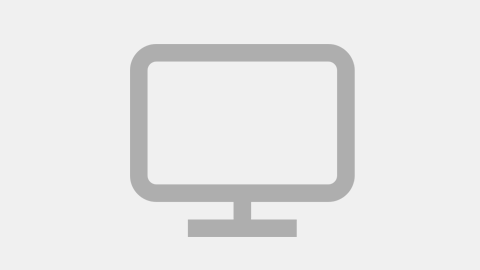 Don't Bother to Knock
Actor
Nell Forbes
Movie
1952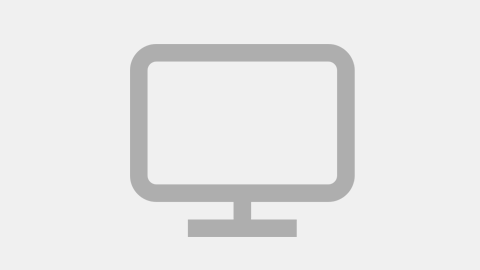 Movie
1952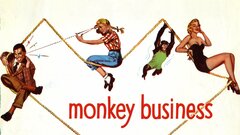 Monkey Business
Stream
Actor
Miss Lois Laurel
Movie
1952
79%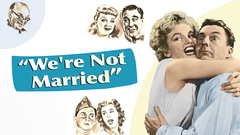 We're Not Married
Stream
Actor
Annabel Jones Norris
Movie
1952
40%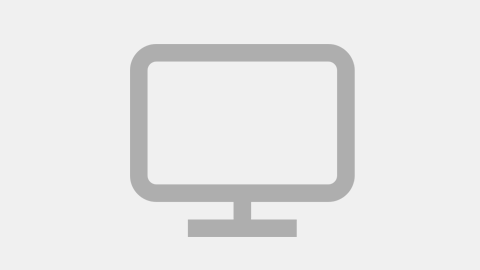 Let's Make It Legal
Actor
Joyce Mannering
Movie
1951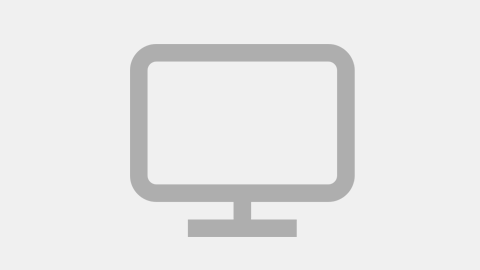 Love Nest
Actor
Roberta Stevens
Movie
1951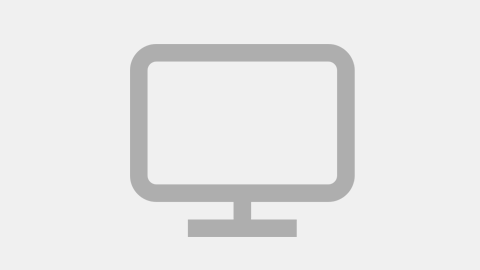 As Young as You Feel
Actor
Harriet
Movie
1951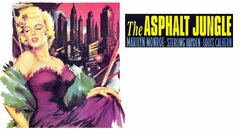 The Asphalt Jungle
Stream
Actor
Angela Phinlay
Movie
1950
97%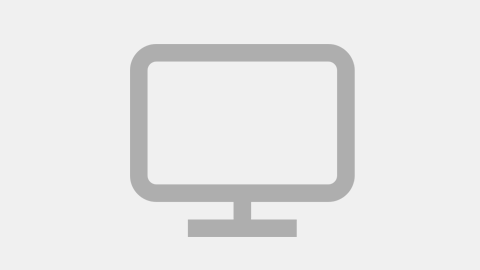 Movie
1950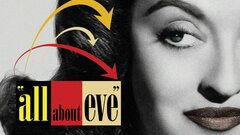 All About Eve
Stream
Actor
Claudia Casswell
Movie
1950
99%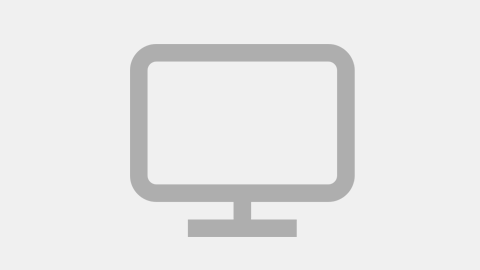 Love Happy
Actor
Grunion's Client
Movie
1949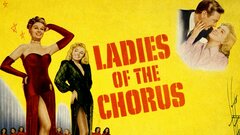 Ladies of the Chorus
Stream
Actor
Peggy Martin
Movie
1949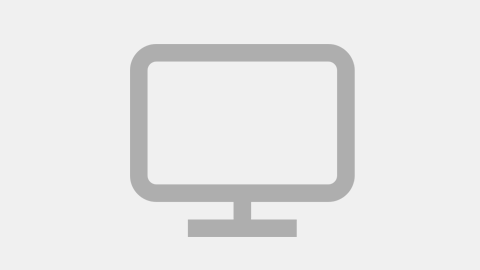 The Shocking Miss Pilgrim
Actor
Voice Of Telephone Operator
Movie
1947
News about


Marilyn Monroe