Help 'Arrow's Stephen Amell F–k Cancer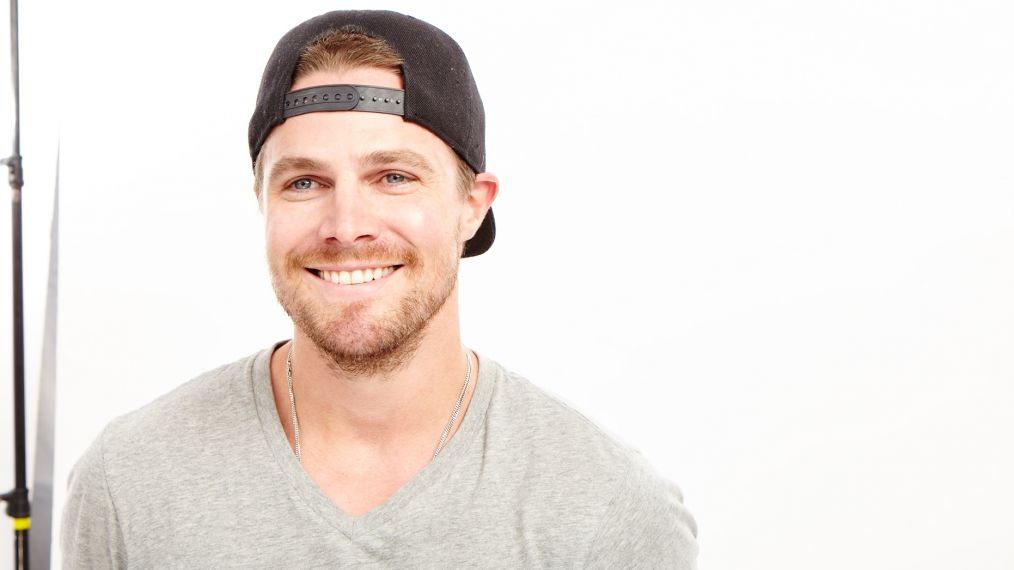 For the third year in a row, Arrow's Stephen Amell has launched a fundraising campaign for for F–k Cancer, an edgy non-profit group dedicated to prevention, early detection and providing emotional support to those affected by cancer. As a board member—and the son of a two-time cancer survivor—Amell has been tireless in his efforts to raise awareness and spread the organization's mission. Chief among those efforts: His annual online sale of F–k Cancer t-shirts and hoodies. The actor, who often seen sporting F–k Cancer garb, recently took time out of his shooting schedule in Vancouver to discuss this year's campaign and how everyone can be a superhero when it comes to fighting cancer.
OK, it's F–k Cancer time!
Yeah, it's happening!
And this week is the last big push for the campaign?
Yeah, we do it until Black Friday. November 25 is the last day people can have a good kick at the can. We set it up so everyone who orders can get their stuff by Christmas and it seems to work. The first year was a little bit earlier, but since then, it's been around this time.
You have been involved with the organization for a while, right?
Yeah, I hosted a party for F–k Cancer in West Hollywood right after the first season of Arrow and that was when I met [co-founder] Julie Greenbaum. It was also around the time that the Canadian and American versions of F–k Cancer were merging into one company that is based out of L.A. now. And then, they actually came to me with the [t-shirt campaign] idea…in Season 3. The rest is history as they say.
RELATED: Stephen Amell: Arrow Is 'More Grounded' in Season 5
You have been very open about your mom's battles with cancer. In fact, that was a big part of the first campaign. When was she diagnosed?
Twenty-five years apart. She was diagnosed the second time right before we shot the pilot of Arrow. And then I was with her in Toronto after we shot the pilot when she was doing chemo. It was at that time that she and I took a photo and gave the camera the middle finger. Then a mutual friend in L.A. out of nowhere connected me and Julie.
So, you were going through all of that with your mom right after filming the pilot and getting ready to launch the show?
Yeah. I don't want to say my mom had a very reasonable diagnosis. It wasn't "We're going to fix this, it's all good" and it wasn't "This is really bad." It was somewhere in between, but she handled it really well, having gone through it before and having a good support system around her. I felt very confident in her and comfortable being away working.
And 25 years after her last fight, so much has changed and so much progress has been made.
Yeah, a lot has changed. A lot actually remains the same, which is a little peculiar, but there certainly have been advances. I'll never forget going and visiting her in the hospital in the '80s…obviously, we are in an oncology ward and there was this hut for people to go and smoke.
Oh my god!
[Laughs] Yeah, so certain things have changed. She had great care. She's had great care the entire time.
This year's shirts have a very different design than the last two years. How do you guys come up with these? Do people submit the designs?
The first year was kind of a mash-up that fans decided on. Since the original launch of the campaign, my Facebook page has grown pretty exponentially so now, I have a stable of people that contribute to various projects that I do. Be it Nocking Point or the charity campaigns or whatever, people just want to in some way, shape, or form contribute. So this year's shirt was done by an artist named Danny Haas. I'm very spoiled. I just go to him with a basic idea, and he fires something back fast and we make a couple of edits. The first year was nice, and the idea that you put your face on a shirt and stuff like that is all good, but at the same time, I felt like the campaign and what it represents was bigger than one person. So, I didn't necessarily want to slap my face on it [again]. I can put my name on it, does that count?
RELATED: Arrow's Stephen Amell Opens Up About Oliver's Secret and His Favorite Episode
Oh, yeah. And, you've inspired so many of your other fellow actors to get involved in philanthropy.
Oh yeah! The nice thing about modern technology is that there's companies like Represent and [other sites] that make it really easy for actors or any type of celebrity with a platform to just deliver their message. They handle all of the logistics. It's really fantastic to run this campaign and to know that everything's going to get delivered on time and if there is a problem, someone there is going to handle it. I can just worry about delivering the message. Jared Padalecki specifically has done, fantastic work for the same company, and I know Ronda Rousey did a big shirt. It's cool watching different people get involved.
And, the nice thing is also that 100 percent of the proceeds go towards F–k Cancer.
Exactly. I'm actually had Heather Kun, the executive director from F–k Cancer, on my Facebook Live [last week]. A company that's named F–k Cancer is obviously a very forward-thinking company and they deal most specifically with early detection and promoting people, especially younger females, to get tested for certain things that may indicate that they have an onset of a particular type of cancer. And they are targeting communities were there might be a bit of a stigma around getting a test like this, which again is something that you see. So much could be remedied by people being proactive as opposed to reactive. So, they have a lot of different initiatives. In general, they're not necessarily like "We're going to cut a big check to X Hospital," which there is nothing wrong with that. That's actually terrific, but they're more focused on getting involved in the community and spreading a positive message as to how you can get out in front of something like this.
Especially with a younger demo, a lot of that has to be taking the fear out of getting tested.
That's exactly right. It's no different than promoting HIV screenings. It's just about taking the stigma away. There's nothing wrong with being proactive and making sure that everything's good with your body. I know that I'm that way. I think it's one thing if someone just gets run over by the cancer truck, so to speak, and out of nowhere has Stage 4 in their bones and unfortunately, there's not a lot that can be done about that. But there is a lot that can be done to someone who has certain indicators that ovarian cancer may run in her family or breast cancer or you name it. And, that's stuff that people can get out in front of and they should.
Nice. You really are using your powers for good, Stephen.
I hope so.
You can order your limited edition 2016 F–k Cancer t-shirt or hoodies through Friday, November 25 and learn more about the organization at letsfcancer.com.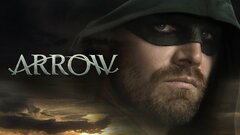 Arrow
where to stream
Powered by