'The Resident' Reveals Cade's Past — What About Her Future With Conrad? (RECAP)
[Warning: The below contains MAJOR spoilers for The Resident Season 5, Episode 15 "In for a Penny."]
Why has Dr. Kincaid Sullivan (Kaley Ronayne) been keeping to herself since joining the staff at Chastain? She explains herself to Dr. Conrad Hawkins (Matt Czuchry) — it's a good reason! — in the latest episode of The Resident when he has to go to the FBI.
After a patient ODs, having been brought in with anti-psychotics supposedly prescribed by Conrad, Cade alerts him. But he never heard of the patient or prescribed the meds, Conrad says, ready to go to the pharmacy to see what's going on. Go to the FBI, Cade recommends, offering him an agent's name. She can even call ahead for him. Conrad does just that, only to find Cade waiting to join the meeting. He shouldn't navigate this alone, she tells him.
It turns out that prescription is just one of over one hundred written in Conrad's name in the last two months. He's part of a bigger case the feds have been tracking for a year: Medicare fraud. It seems they got Conrad's name during the ransomware attack on Chastain a few years ago (the Season 5 premiere). The mafia tends to get involved, as Cade knows, and federal investigators, informants, and even doctors who assist in investigations have been murdered, which is why the FBI is keeping an eye on Cade as best they can. That's why Conrad should leave it to the FBI to handle: "If you don't, it could be your life in danger."
Then, it's time for Cade to open up to someone. As Conrad points out, he's respected her privacy, but that's off the table now. It started when she worked in Chicago, she reveals. She couldn't let the fraud stand because when she sees a problem, she tries to fix it. She called a Medicare fraud tip line, and the DOJ got involved. She ended up wearing a wire and collecting documents to get the proof needed, and when the FBI approached her to keep working with them, she was all in. They need doctors to understand medically what's fraud and what isn't and to work undercover. They went after the mafia, and she was identified as an FBI operative. There was an attempt on her life. It's been two years, but the risk is still there. She never knows who she can trust, so she says as little as possible about her past and doesn't stay long in one place.
And then, for anyone who's been wondering if just maybe The Resident is going to pair Conrad and Cade together, she tells him she likes him, and he responds in kind. While it's not explicitly said to be romantic, she adds that it has to end there. She doesn't get involved with anyone, and no one should get involved with her for a number of reasons, the main being that she will be disappear. "Maybe you should stop running," Conrad tells her. "Trust me on this: You take care of people. You want to take care of me. But you can't. I take care of myself," Cade says before leaving.
Echoing that possibility is Dr. AJ Austin (Malcolm-Jamal Warner), who not at all subtly asks Conrad about Cade. They're just colleagues, Conrad says, but AJ adds what may be true: for now. (Side note: This scene makes us want more scenes with AJ and GiGi.)
As for the established couples, one continues to go strong while another has us (very?) worried about its future. Dr. Kit Voss (Jane Leeves) and Dr. Randolph Bell (Bruce Greenwood) continue to be the power couple of the show, with the latter escorting the former to her office (she's back as CEO and has quite a bit to take care of) before starting on the state medical board. That doesn't go well, with Bell pushing to hold a surgeon accountable for damaging a patient's spinal cord and other complaints, and the board putting the doctor's friend in charge of the investigation. So, Bell goes to see the patient himself and admits that the board probably won't do anything, but he will.
See Also
'I don't think that she's ever had those sorts of feelings towards anyone in her entire life.'
Meanwhile, following Padma (Aneesha Joshi) asking her twin, Dr. Leela Devi (Anuja Joshi), to give her one of her eggs so she can have a baby, they and Leela's boyfriend, Dr. Devon Pravesh (Manish Dayal), sit down to discuss it. (Devon is really just a spectator, sort of there to offer support, but no, he does not have a say, Leela confirms.) As Padma sees it, she'd be the mother and Leela's responsibility would end with the egg. The father would be a sperm donor.
After treating a woman who is unapologetic about her career goals and not wanting to have kids, Leela goes home with Devon and admits that she doesn't know if she does. He, however, does want to have a family one day with her. He's willing to wait until she's ready, but she's not sure if managing a surgical residency and a family will ever be the right thing for her. What she can do is give Padma the egg she wants and freeze some for her and Devon. Can he live with the promise that she'll think about their future? He looks pretty uncertain as the episode ends. Uh-oh.
The Resident, Tuesdays, 8/7c, Fox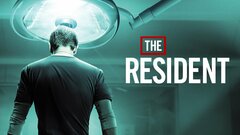 Powered by