'Graves's Sela Ward On Her Favorite (and Not-So-Favorite) TV Roles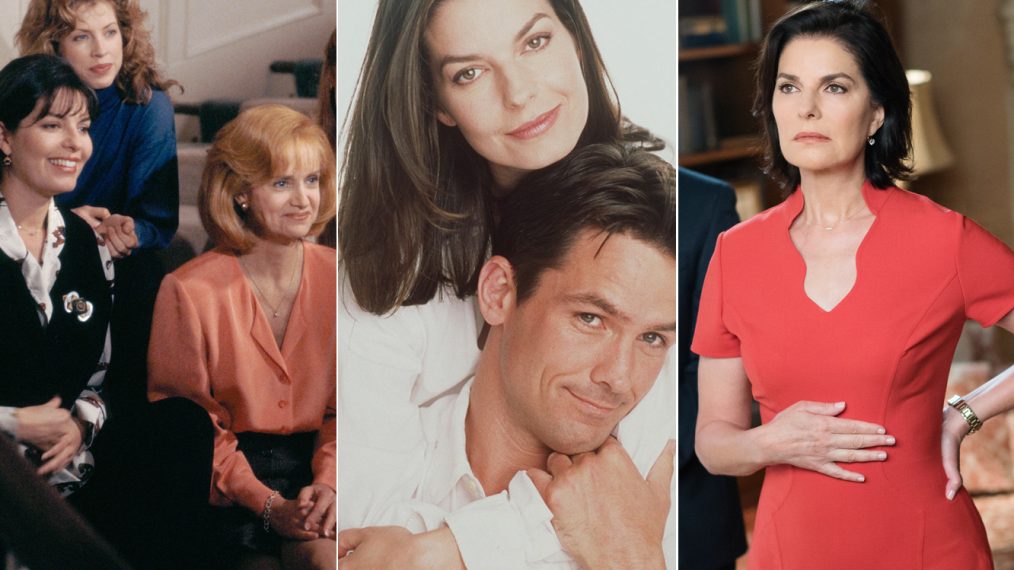 Sela Ward has proven over the years with her various TV roles that she can make us laugh but she can also make us cry. She's currently doing a little bit of both on the new dramedy, Graves, which was recently picked up for a second season on EPIX.
In the freshman series, Ward plays Margaret Graves, the former First Lady and wife to President Richard Graves (Nick Nolte). While her husband tries to right the wrongs from his time in office, Margaret is looking at her own legacy, including a run for Senate and figuring out how to handle the interest of Jonathan Dalton (played by guest star Harry Hamlin) who also happens to be a former flame.
While it's always a good thing when Ward is in any project, we thought it was time to walk down memory lane of her great TV roles and get her take on each of them.
What do you remember about playing Hilary Adams on the CBS primetime soap, Emerald Point NAS (1983-84)?
That was such an important role for me for so many reasons. I had just done the Blake Edwards' film, The Man Who Loved Women, my first part out here, basically a scene and a half. And I go in for this role and I'm given not what I worked on the night before but 10 pages of material I had never seen. I am so green and have taken my cold reading class that I think I can pull this off. So, I sit out there for 10 minutes, and I walk in and I fumble a line and ask if I can start over. The casting person rolled her eyes at me. If her look was a dagger, then I would have been dead as a doorknob. So they cast this [other] gal, they shoot the pilot and they don't like the actress who they've cast. So, they have a different casting person, I go back in for the same role. I worked so hard and I got the part.
Hilary was something of a schemer, right? Was that fun to play?
It was a blast! It's that alter-ego part of one's self that was so much fun to act out. It was great and I loved her. But I was fearless. That's the part that I look back on and am so grateful for. And then I went on to do Sisters eventually, and that's were I actually learned the nuts and bolts of acting. It was like going to school.
RELATED: Sela Ward On Playing A Former First Lady on Graves
Teddy was such a complex character on Sisters (1991-1996). How did you connect with Teddy at the time? (Ward won an Emmy for the role in 1994)
Well, she was entirely different. She was just so not who I am so I got to discover all of these interesting pieces of myself that I could relate to her. I became fearless and shooting scenes like showing up at Julianne Phillips's character's wedding with the shotgun because I had gotten drunk. I'd get these scripts and I look at what I'm supposed to be doing and I was going "Oh my God. How am I going to pull that off?" It would be one scenario after another like George Clooney's car blowing up (Clooney guested as Ward's love interest during season 4 but was killed off to star on ER in 1994). It was every heightened, farcical range of emotion you could ever have to play. I was so terrified every time I opened up the script but it got a little bit easier every time. By the time we'd done 100 episodes, I wasn't afraid of anything.
Did that actually help you take the Jessica Savitch TV movie? That must have been a big deal at the time? (Ward won a Cable ACE award in 1996 for her portrayal of the NBC newswoman.)
It was a big deal because no one had ever let me carry a film by myself so it was a really good deal. If you look back, you connect the dots of roles and things that empower you. And I was never an ingénue in this business, I didn't start until I was 27 and I had to really work hard to compete because all these people have been working hard for many years. So I must have wanted it really badly. I loved it. I enjoyed it. It was something that helped me grow as a person, this gift of acting and having to really reach down there and find out what life is all about and what people are all about.
What was it like for you to play Lily on Once and Again (ABC, 1999-2002)? She was so different from Teddy! (Ward won the Emmy again for the role in 2000.)
I loved that character and I loved that show. The writing on that show was so smart, and I loved working with Billy [Campbell] so much. The thing that makes something really extra engaging is the chemistry. If you have those added ingredients, then you just feel like you are flying. Just the combination of our two personalities. I'm a thinker and I don't float on the surface of life and he made me laugh every single day. I just couldn't stop laughing everyday. That little ingredient added to the work and made it really special for me. I just hated to see that show go as I think a lot of people did. They put up a billboard in Hollywood, the fans, and it cost $10,000 to do but all the fans raised the money for it. We had five timeslots in three years, so that was insane.
RELATED: Nick Nolte, Sela Ward and the Cast of Graves on the Red Carpet
Then came CSI: NY. How was it for you to be in a procedural? (Ward joined the CBS series in 2010 as Detective Jo Danville.)
It was torturous. It was so not my river to swim in although I have to say what made it really fun for me was the guys I was working with. I love those men, and Anna [Belknap] was the only girl. Gary [Sinise] and Hill Harper and Carmine [Giovinazzo], in particular, and I had fun. The work itself, I've never been more of a fish out of water because you're just doing exposition every page. You've got to say the perps name three times or the audience forgets who you are talking about. I thought I was going to go out of my mind. There is not one feeling mixed in there and it was really hard. But I came away from that show with some of the best buddies I've ever had.
Graves, Sundays, 10/9c, EPIX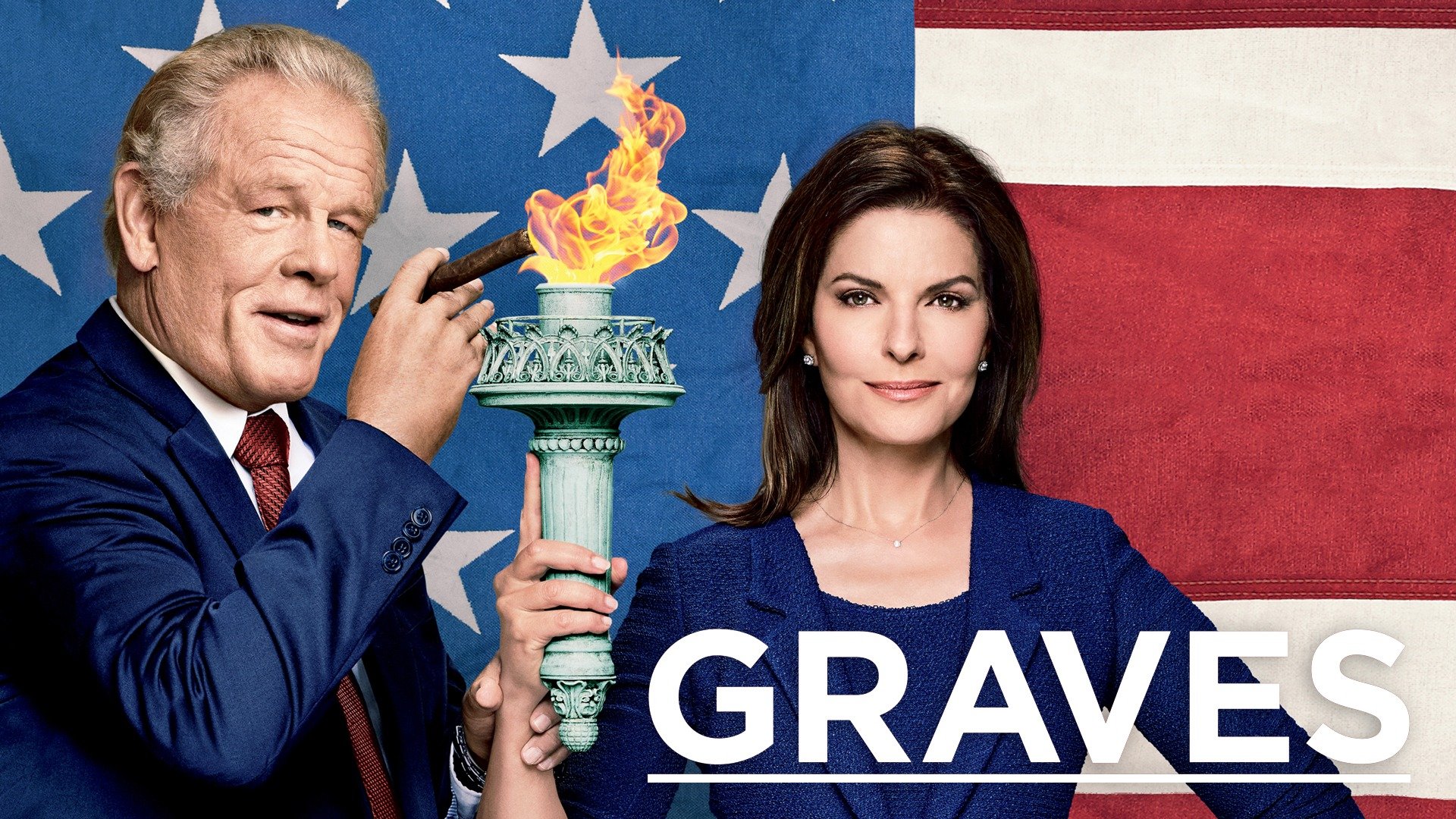 Graves
where to stream
Powered by