'Graves': Sela Ward on Playing First Lady to Nick Nolte's Former President
As engrossing as we know a heated presidential election can be, EPIX is gambling that the aftershock can prove just as illuminating. In the new comedy Graves—the first half-hour series for the movie network—we meet former Commander-in-Chief Richard Graves (Nick Nolte), a two-term leader of the free world who realizes his legacy is not terribly stellar.
His wife, former First Lady Margaret (Sela Ward, right, with Nolte), is similarly figuring out her own ambitions within her second act. "I love her," Ward says. "She's the force that holds [the family] together. It's a point in her life where she's really looking for something to define herself after being in the shadow of her husband all these years, raising their children. It's her time."
Though away from the prying eyes of the press, just how healthy is the couple's marriage? "They've been together so long in these very defined roles," Ward explains. "They have an attachment that is routine, with a lot of love."
Watch the stars of Graves at the show's premiere:
Along with possible marital issues to come, the adult Graves children are back to make life anything but easy for the pair. "Their daughter [Heléne Yorke] has moved into the house [after her congressman husband's sex scandal] and their son [Chris Lowell] is coming back from Afghanistan," Ward says. "Margaret tries to hold on for dear life as one ball after the other gets thrown at her."
RELATED: Watch the Stars of Berlin Station Talk About New Spy Drama on EPIX (VIDEO)
For Ward, whose varied leading men to date have included everyone from George Clooney to Kevin Costner to Harrison Ford, Nolte proved to be a most welcome challenge. "I met him for the first time when I walked on to the set because I was cast so quickly [before filming began]," she recalls. "You never really know what you are going to get from him in a scene, which is what I love. It's so fun working with actors like that; it keeps your work fresh. He's the consummate actor."
Graves, Series Premiere, Sunday, Oct. 16, 10/9c, EPIX.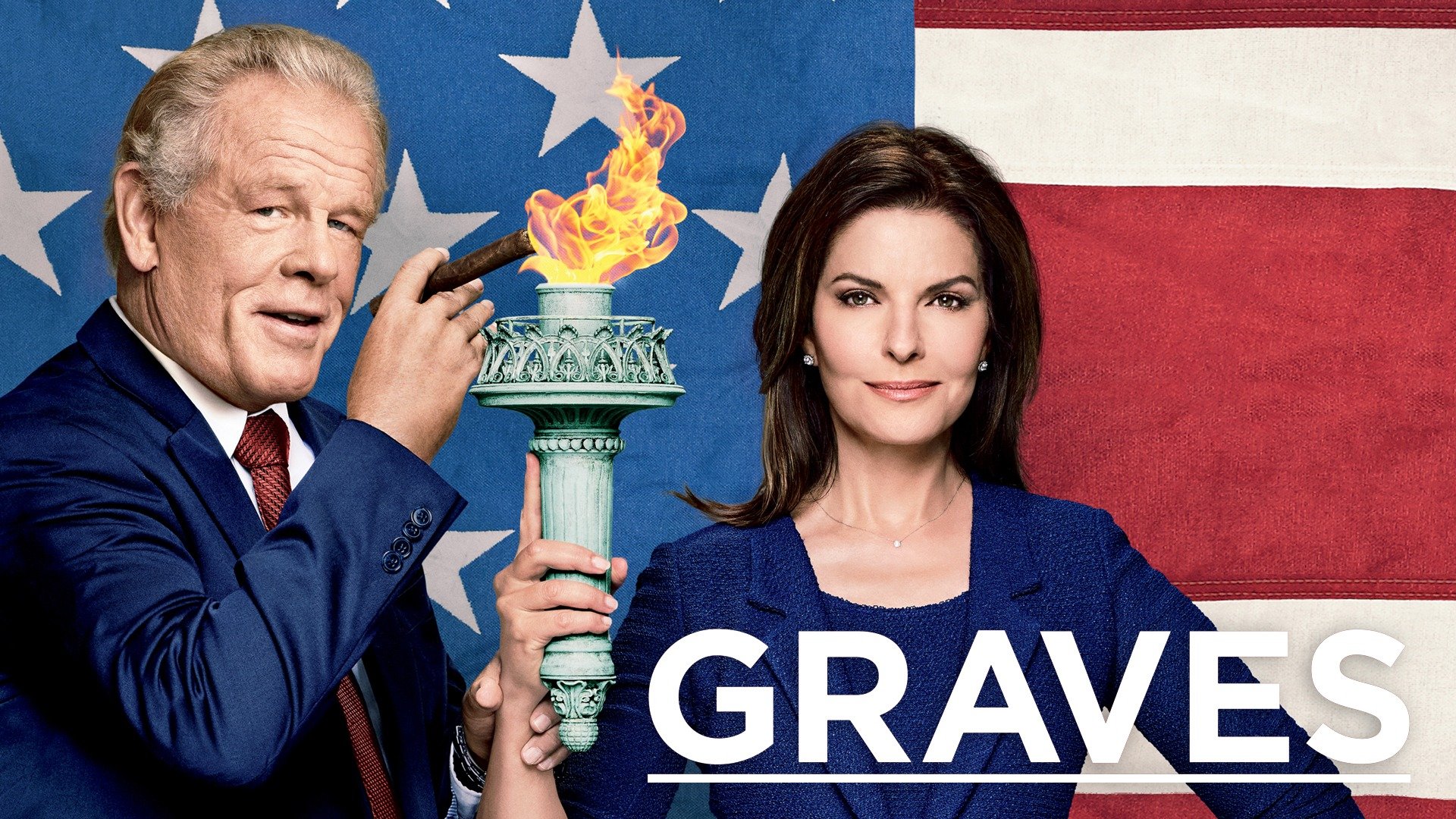 Graves
where to stream
Powered by