Heads Are Turning On 'The Exorcist' Tonight!
Like mother, like daughter!
The Exorcist revisits some less-than-sacred ground tonight with an episode that not only explores the first time Angela-slash-Regan (Geena Davis) encountered the demon that has made her life hell, but also sees her possessed daughter Casey (Hannah Kasulka) pulling a familiar move during her own exorcism.
In this exclusive clip, Marcus (Ben Daniels), Tomas (Alfonso Herrera), Mother Bernadette (Deanna Dunagan) and Angela attempt a second ritual to rid Casey of her sinister inhabitant, and as things reach their peek, so too do the demon's efforts to prove who's in control. Either that, or it really wants to know who is standing behind him.
Fans of the original film are in for more treats (and shocks) during a particularly unsettling sequence designed to fill in a major blank about how Regan came to be possessed back in 1973, as well as a scene between the now-grown survivor and her mother (Sharon Gless) that offers an intriguing twist on their disturbing past in Washington. Oh, and the whole cult of Satanists storyline takes a tragic turn, but what did you expect? It's a cult of Satanists.
The Exorcist airs Fridays at 9/8c on Fox.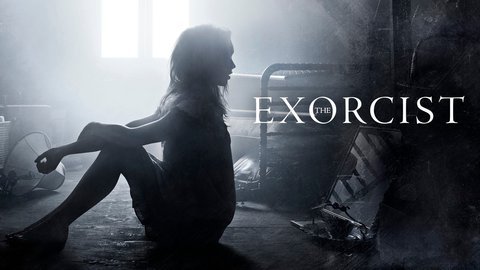 Powered by