Ask Matt: 'Crazy Ex-Girlfriend' Loses Greg, Plus 'Grey's Anatomy', 'Once Upon a Time', 'Star Trek: Discovery' and More
Welcome back to the weekly Q&A with TV critic (also known to some TV fans as their "TV therapist") Matt Roush, who'll address whatever you love, loathe, are confused or frustrated or thrilled by in today's vast TV landscape. One caution: This is a spoiler-free zone, so we won't be addressing upcoming storylines here unless it's already common knowledge. Please send your questions and comments to [email protected] (or use the form at the end of the column) and follow me on Twitter. Note: Ask Matt will now be posting on Fridays most weeks.
Question: Do you have any insight into the direction Crazy Ex-Girlfriend will go in now that Greg is gone? Will it be OK without him? He was such a large part of the show (and had some of my favorite songs!) and I can't imagine it without him. I understand Crazy Ex-Girlfriend is not your typical rom-com and completely get why they didn't end up together (at least at this point), but he's become such an interesting character! – Melissa
Matt Roush: I'll miss Santino Fontana (Greg) as well—you didn't ask, but yes, I already have my tickets for his Lincoln Center American Songbook concert in February—but from all I've seen and read in the aftermath of his departure, this was always the plan for him to be with the show for only the first season. At least they gave Greg a sensational send-off with the "S—show" parting number at the airport and especially in that hilarious "memory spirit" duet with Josh, when they tapped all over her house like the reincarnation of Gene Kelly and Donald O'Connor from Singing in the Rain. How I love this show. Since it's well established that this isn't a spoiler column, I won't try to get ahead of the storytelling here, except to say that in the next few episodes the focus falls a bit more on Rebecca trying to repair her relationships with the women in her world: new roomie Heather, her vulnerable BFF Paula, and even Josh's other ex, Valencia. In the bigger picture, while the show (like Rebecca) may take a while rebounding from the loss of Greg, Crazy Ex-Girlfriend revels in subverting the conventions of the rom-com, so my advice is to trust Rachel Bloom & Co. and stay on this wild, weird ride for as long as it lasts. (The season finale is set for Feb. 3.)
---
More on Crazy, Legends and Other CW Shows
Question: Some CW questions: First, I feel like Crazy Ex-Girlfriend isn't as good in Season 2 as it was last year. Maybe it's too early? Keeping Greg out of the show for the first two episodes feels like a mistake, and if they've written him out completely with his move to Atlanta, this could be a big problem for me. His tap-dancing duet with Josh about their (ahem) relations with Rebecca was brilliant. I've also never been a fan of gross-out/bathroom humor, which they've seemed to use way too often in these first four episodes. And where's White Josh!? I need a little more of him.
And I saw that your readers miss Rip Hunter on DC's Legends of Tomorrow. I couldn't disagree more. I felt like Rip Hunter was extremely unlikable for most of the first season of Legends, despite loving Arthur Darvill in both Doctor Who and Broadchurch. As a result, I feel like the show is stronger without him. I didn't realize anybody felt differently before reading the last Ask Matt! To me, it felt like for the first season, they basically took the least likable characters from Arrow and The Flash (with a few exceptions) and grouped them together with an even less likable leader and somehow decided that would be a good cast for this show. To contrast, I really like the historian/Citizen Steel character, and I love the decision to include the JSA and to make Eobard Thawne a Season 2 villain. I'm actually really interested to see how the Reverse-Flash arc turns out, which is a stark contrast from Season 1, where I really felt like I was only sticking with it because it was a spinoff of the other two.
Third: iZombie. I'm dying for an update on the premiere date for Season 3. I love this show and I can't wait to find out what's going to happen after the insane, bloody Season 2 finale. Fourth: Jane the Virgin is still just fantastic. I can't say enough good things about this one. — Jordan
Matt Roush: Any show that can produce a number as fabulously inventive and funny as "The Math of Love Triangles" (the recent Marilyn homage) earns a lot of goodwill in my book, and I can forgive Crazy Ex-Girlfriend its occasional and understandable unevenness. Seems to me the gleeful vulgarity has always been there, which sometimes makes even this super-fan cringe while laughing. Good news: This week's episode has a strong story for White Josh and Darryl.
Regarding Legends: I get that Rip may not be as enjoyable a character as Rory in particular—who could be?—but I appreciate the reminder of why I never warmed up to a show that seemed cobbled together with leftovers from better superhero series. As for iZombie: You're probably aware by now that The CW just released its midseason plans, and you'll have to be patient, because Zombie won't return until April 4. And agreed on Jane, an always welcome ray of joy every Monday.
---
Why No Gold for Robert Carlisle?
Question: Why in the name of talent has Robert Carlyle never been nominated for his brilliant portrayal of Rumpelstiltskin/Mr. Gold on Once Upon a Time? Travesty!!! -Carol Ann
Matt Roush: One word: Genre. Even in periods when there weren't so many powerful dramas on TV, and broadcast-network shows didn't have to fight to get noticed against cable and streaming industry darlings, series that live in the world of fantasy, fairy tales or comic books almost never get taken seriously. And that generally includes the actors, fair or not.
---
Grey's Anatomy Operates in a Bottle
Question: Is the episode of Grey's Anatomy that aired on November 10 the first time that series has done a "bottle" episode? (When a serialized show has a one-off episode that doesn't have all the characters or really fit into the storyline. Also known as "freak of the week" in regards to The X-Files.) I've been watching Grey's since it first aired and I can't think of any other bottle episodes, and I'm wondering what prompted it. – Unsigned
Matt Roush: This was obviously a change of pace, and to me a welcome one, but with almost 280 episodes under the show's belt at this point, I can't say with authority (or memory) that Grey's has never attempted a similarly standalone episode. But not one quite like this. I haven't heard anything to suggest this was anything other than an opportunity to do something different, which this long into the show's run should be applauded. To be honest, I was glad to take a break from some of this season's subplots.
---
Dead Ringers on This Is Us
Question: This Is Us is a really good show and appointment TV for us. One of the things that I found most interesting in this week's episode was how much the actress playing the teenage Kate resembles the grown-up Kate played by Chrissy Metz. Are the two actresses related? I couldn't find the name of who played the teenager. – Faye
Matt Roush: The casting really is sensational on this series, especially when it comes to finding young actors of various ages to reflect earlier versions of Kate, Kevin and Randall. I hope it wins an Emmy in that category next year. To answer your question, the teenage Kate is played by Hannah Zeile, no relation to Chrissy Metz—though Hannah's dad is former Major League Baseball player Todd Zeile, which makes for a nice trivia question.
---
When Will the New Star Trek Achieve Liftoff?
Question: Perhaps you can give me insight on how the new Star Trek: Discovery series is supposed to start in six months and yet it hasn't even been cast? Could CBS have no clue what they're doing? – Vandarkmoor
Matt Roush: An understandable question after last month's news that Bryan Fuller was stepping away as showrunner because of his many other producing duties (including the equally anticipated TV version of American Gods). I keep expecting news of casting and production to emerge, so I wouldn't be surprised if CBS pushes back the start date again if things don't start happening quite soon. I'm in no rush. My main concern is that they get it right. (This reminds me of the long wait for HBO to get Game of Thrones up and running. It was worth it.)
---
Will Dr. Jeff return?
Question: We are big fans of Animal Planet and one of our favorite shows is Dr. Jeff: Rocky Mountain Vet. At the end of last season we learned that he had been diagnosed with a cancer. He was beginning the chemo treatments, Petra (his wife) shaved his long locks, and everyone at the clinic was in tears. We have not heard anything about him since that show, and we have not seen any ads for a "new season," which has us very concerned. Could you please send us an update on how he is doing and if we can look forward to more Dr. Jeff shows. — Florrie & David
Matt Roush: Here's some good news. A third season will air early in 2017 (no date yet), and Dr. Jeff Young has posted a video message on Discovery's site to assure fans he's doing OK. I expect the new season will fill his followers in on his progress while he and his team tend to the animals.
---
Standing Up for Notorious
Question: Why do you find Notorious toxic? I like the lead characters and the pace. Or maybe I just missed Briggs from Graceland. Either way, I like Notorious and don't find it toxic. – Aiasouth
Matt Roush: Enjoy it while it lasts. It won't continue beyond the first 13 episodes produced, and come January, Scandal will take back the 9/8c time period where it has been so sorely missed. I will refer you to my original review of Notorious, which explains my visceral reaction to the show's cynical tone—and to how badly and baldly the writers and actors try to clone Shonda Rhimes' breathless style of TV melodrama. I have always found Piper Perabo and Daniel Sunjata very appealing as performers, but the characters they play are so smug and self-impressed—and the real-life people they're based on are no better—that this instantly jumped to the bottom of my list of most reviled pilots of the fall.
---
Fed Up With Short Runs
Question: Did my eyes deceive me or are Ash vs. Evil Dead and Blunt Talk on Starz about to wrap their seasons after only eight episodes? I realize that all TV costs are up, but how can you possibly legitimize this as a season? Cable seasons used to be at least 13 to 16 episodes, sometimes split, and now we are getting this 6-to-10-episode crap from more and more networks. As two lousy examples: Banshee's eight-episode final season and The Strain's shortened 10-episode next-to-last season. I hope there will be more in next year's final season, maybe starting by killing off that brat Zack.
Also as an avid horror buff, I am very angry at how NBC has treated long-running series Grimm: first by canceling it, and then not even allowing it to play out over a more appropriate time as in past years over Halloween. – JV
Matt Roush: Your math is a little off. Ash and Blunt Talk will wrap their second seasons on Dec. 4, with 10 episodes each, which still probably won't mollify you. (Post-publication correction: Because of a Thanksgiving weekend marathon, these seasons will now wrap Dec. 11, but the episode order is the same.)
Shorter seasons are becoming more commonplace, in part because of economy and in some cases (though maybe not premium cable) because of inventory needs in an industry aiming for year-round original programming. I'm also hearing from more series creators and showrunners that limiting the number of episodes per season allows for better quality control and less probability of burnout. I get that some viewers will never be satisfied—we hate repeats, we're frustrated by split seasons, we tend to always want more. But that is increasingly becoming the reality of the business.
As for Grimm, by delaying the premiere until January, that may have robbed Halloween on one of its annual treats, but this ensures the final season will air with limited interruptions. And I don't consider announcing a show's sixth season to be its last a cancellation. (Not giving Grimm a sixth season to come to a natural conclusion would have qualified.)
---
A Midseason Border Crossing
Question: What happened to Criminal Minds: Beyond Borders? Was it too expensive to keep going? I liked seeing Gary Sinise in another show. If it's been canceled, will he do another TV show? – Dierdre
Matt Roush: The Criminal Minds spinoff is expected to return at midseason, but as of this writing, CBS hasn't announced those dates. CBS this season is a bit of a victim of its own success. The network has given full-season orders to all of its new fall shows except for the medical snoozer Pure Genius (which may provide an opening on Thursdays in the new year, fingers crossed), so they don't have many openings for shows currently on the shelf. But for now, Gary Sinise still has a job.
That's all for now, and for the next week, as the Ask Matt column will take a Thanksgiving break. Thanks as always for reading. I can't do this without your participation, so please keep sending questions and comments about TV to [email protected] or shoot me a line on Twitter (@TVGMMattRoush). Or submit your question via the handy form below: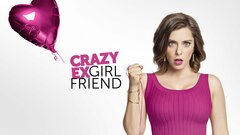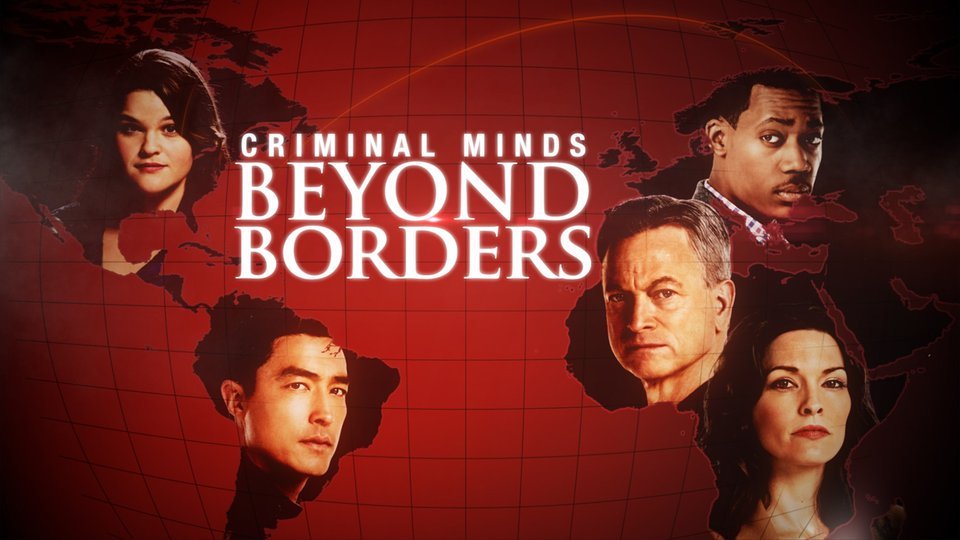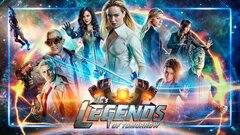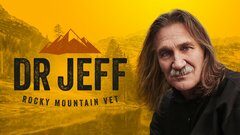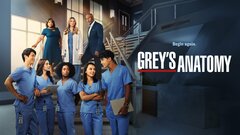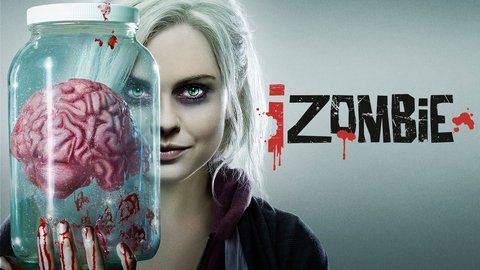 iZombie
where to stream